Why Your Healthcare Website Must Be Mobile-Friendly
Posted on


In response to the ongoing dramatic increase in the number of Americans who now do most of their web searching from mobile devices, Google announced last month that, starting on April 21, 2015, it is expanding the use of mobile-friendliness as a ranking signal. This change, referred to by web developers as 'Mobilegeddon,' will affect mobile searches in all languages worldwide and will have a significant impact on search results …

What this means to you and your practice is this: If your current website is not mobile-friendly, you can no longer be listed on the first page of Google search results for the tens of millions of consumers who search for healthcare information and healthcare providers on their mobile devices.
"As more people use mobile devices to access the Internet, our algorithms have to adapt to these usage patterns," said a Google spokesperson.
Whether you are a doctor, dentist, veterinarian or physical therapist, you want your website to allow your patients to connect with you from any device. You need your site to rank well so that new patients can find you and learn more about your capabilities and services. Your website is an extension of your practice. So if you are not being discovered on major search engines, it can have a huge impact on your practice growth and revenue.

You Only Have One Month to Get Mobile-Friendly
What exactly does it mean to be "mobile-friendly"? It means that your website automatically scales to fit on any device displaying it. Using web development terminology, it means you have a responsive website. Of course, mobile friendly also applies to a scaled-down mobile version of your website.
At this writing, you have one month to make sure your practice website is mobile-friendly and make any necessary changes to avoid being negatively impacted by this latest Google algorithm change. How do you know whether your current healthcare website is mobile friendly? Easy. Just plug your domain here and Google will tell you!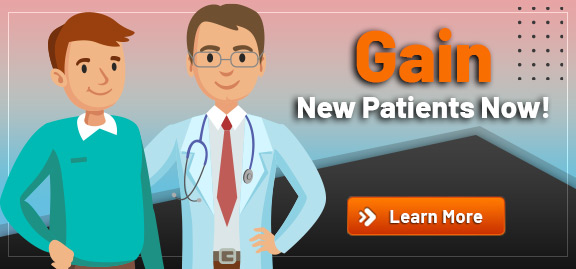 If Google says your site is mobile-friendly, great! You need not concern yourself with the coming algorithm change. However, if Google identifies issues with your site, you will need to make changes if you want to maintain your search engine position after April 21, 2015.
Google's report includes instructions for correcting the most commonly found issues and errors. Best practice is to send this report immediately to your web developer and ask them to resolve the issues for you. That way you'll ensure the necessary changes are implemented before the algorithm update deadline.
Two Options for Creating a Mobile-Friendly Healthcare Website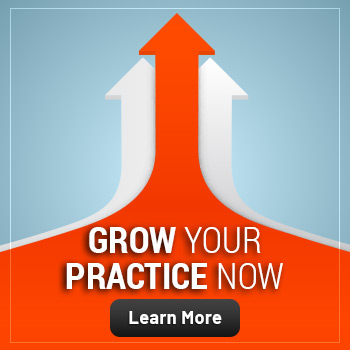 You have two options for creating a mobile-friendly healthcare website. Many Practice Builders healthcare clients opt for mobile versions of their websites. The mobile version is separate from your existing website and seen only by users who access your site from mobile devices. Mobile websites typically cost less and contain much less content, but they allow you to tailor content specifically to the mobile user's needs.
The second option is to have a mobile-responsive website. Mobile-responsive websites automatically scale to fit on any device. The web developer should configure your content for optimal display on each device patients might use. Responsive designs typically cost more but require less long-term maintenance and offer greater long-term benefits.
Google prefers and supports mobile-responsive websites over dedicated mobile websites because they make for a better user experience and are less prone to errors.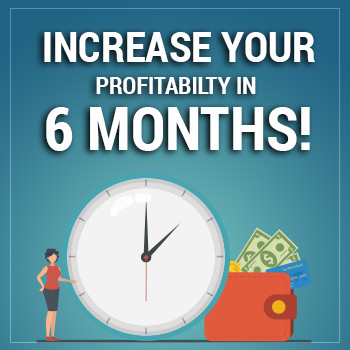 Just remember that time is running out. So check your site today and consider what you need to ensure that your site is mobile-friendly. Not doing so by April 21 may cause a dramatic decrease in Google search referral traffic to your medical, dental or veterinary practice website.
Talk to a healthcare marketing consultant at Practice Builders to discover how we can help you build and maintain your practice website and achieve your online marketing goals. Just call 800.679.1200 or email info@practicebuilders.com and ask to speak with a marketing consultant.