Tips on Converting Website Visitors to Patients
Posted on

The main reason for starting an online healthcare marketing strategy is to attract patients from the wide audience pool that is the Internet. Getting visitors to your healthcare practice's website is one thing, but how can you convert those visitors into patients? Here are some tips on how to encourage website visitors to book an appointment at your healthcare practice:
Give Them What They Want
One of the top tips on converting website visitors into customers is to work out what they actually want. In the same way, you need to work out what patients need from your practice. Make sure that your list of services is detailed and easy to find so that website visitors can see what you offer. It's also important to ensure that these pages are SEO-optimized so that you can attract patients looking for your services to your website via search engine results.

Keep Your Contact Info Present
Another way to help turn visitors into patients is to have your contact information front and center. Keeping your contact information as a part of your banner header will make it easy to see for new visitors and help them reach you if they want to ask a question or (hopefully) book an appointment.
Offer Consultations
If it's feasible for your clinic, you can also offer consultations as an incentive for website visitors to actually come in to your medical or dental practice.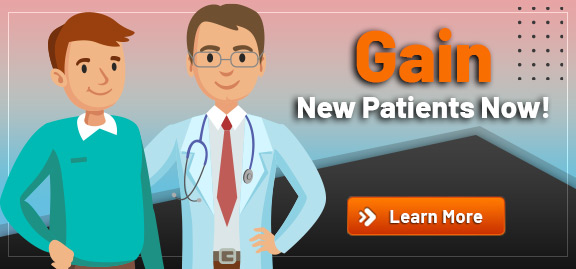 A consultation gives your potential patients the opportunity to check out your practice in person to see if it's the right fit. It also gives you an opportunity to build up an in-person relationship with a potential patient to help convert him/her into an actual patient.
Customer Service Is Key
Training your staff to represent your clinic and to provide the best customer service is another way to convert a site visitor into a patient. Establishing superior phone and email communication skills in line with your practice's brand will help ensure that potential patients who reach out to your practice will feel comfortable enough to book an appointment with you, as well.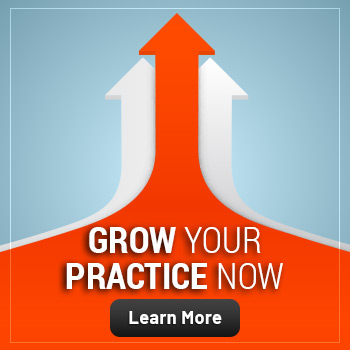 Be Mobile
Did you know that 44% of patients who found a physician or practice on a mobile device booked an appointment? Having a functioning mobile site is an important step toward converting your site visitors into actual patients.
Highlight Testimonials and Reviews
Another tactic to convert online visitors to customers is to use testimonials from previous customers. The same approach can be used for your healthcare practice: Reach out to your current patients and ask them to provide a review of your services for your website. Or you can provide comment slips to your patients and, with their permission, use those comments online to build your brand.
If you're present on an online review site like Yelp, you can link to that on your website as well to direct visitors to read testimonials and reviews from your existing patients. Good reviews will help encourage site visitors to book with your healthcare practice if they're unhappy with the service they receive from a competitor.
Reviews and testimonials are an important part of marketing your practice and drawing people in. However, it only works if your reviews are positive and you have a great online reputation. If you're worried about your online reputation, we can help! We provide online reputation management services to help evaluate and improve your reputation on online review sites. To learn more, contact one of our talented healthcare marketing consultants at 855-898-2710.