5 Lesser-Known Google Analytics Features That Healthcare Marketers Should Use
Posted on

If you are a healthcare marketer, the odds are that web analytics is an important part of your toolkit. With its immense adoption in the market, chances are very bright that the tool you are using is Google Analytics. Undoubtedly, Google Analytics is the most effective tool for understanding your digital audience as it allows you to dig deeper into the kind of content they like, platforms they prefer and factors the determine the conversion rate. Medical practices, large and small, can take advantage of Google Analytics to adjust their strategy and make the best use of their marketing budget.
In 2014, over two-thirds of medical practices utilized Google Analytics as part of their data collection and marketing strategies. Across practices of all sizes, over half of practices utilizing web analytics software depend on Google Analytics.
At Practice Builders, we help customers extract valuable insight from data by leveraging the most powerful bells and whistles of Google Analytics.
While regular Google Analytics users are familiar with most of the reporting tools, there are so many power-packed features that go unnoticed. These features can transform how you manage your online presence. Even if you are among the most ardent users, here are five Google Analytics features that you may not be very familiar with.
1. Weighted Sort
When analyzing the performance of your web pages, it is easy to sort the table by 'bounce rate' or by the number of 'page views.' You simply have to click that particular heading, and you are good to go. However, just sorting the table by one attribute or another may not give you the complete picture. Arranging the pages by bounce rate may not put your web pages in order by traffic volume, but sorting by page views will not consider bounce rate.
This is where the Weighted Sort feature can help. This feature allows marketers to see which pages have both – a high traffic volume and high bounce rate, which are useful in identifying the missed conversion opportunities. It is simple to activate or use this feature. On any table, click the "Bounce Rate" column header to sort the rows. Then, click the drop-down next to "Sort Type" and select "Weighted." The first web page in the list is likely to have the highest bounce rates as well as page views.


2. Site Search
Almost every website these days has a search bar for visitors to narrow down what they are looking for on your website. Not only is having this feature valuable, but acknowledging what visitors are looking for is equally important. The Site Search feature in Google Analytics can help you understand the search-related data. Through this tool, you can see which products are the more important to your audience as well as whether your website is easy to navigate.
To enable the Site Search feature, go to the Admin section and click "View Settings" under the website you want to start tracking. Now, scroll down to the bottom of the page and turn the switch on. Once the switch is on, two fields will appear. You need to enter your website's search parameters into the text box in order to extract the search terms from the custom URL.
Search parameters are the words or phrases that precede a query in the URL. All you have to do is enter those characters into the Query Parameter section, and everything, except the specific search terms, will be filtered out when you view the report. Once the feature is turned on, you can see your data under the Site Search segment of the Behavior section.

3. Remarketing Lists
Remarketing is an important tactic in a healthcare marketer's arsenal. This feature allows marketers to reach back out to potential patients who did not convert the first time around. Whether your initial marketing message was inadequate, or the potential patients did not get enough information to make a decision, or they were simply not in a buyer frame of mind, remarketing is a marketers' second chance at converting leads into patients. This is a great way to make the most of your website visitors, without investing more into your marketing budget to attract a wider pool of customers.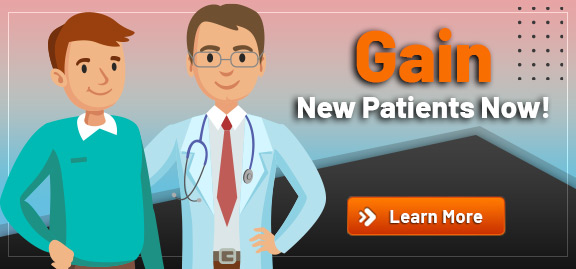 The Remarketing Lists feature in Google Analytics works together with the AdWords account to help you build lists of potential customers that you can target in the future. However, you cannot utilize this feature without an active AdWords account.
In order to get started, go to the Admin section of Analytics and click "Remarketing" under the Property column. Then click "Audiences" in the dropdown to begin creating your custom audiences. You can either let Google select your audience through a Smart List, or you can create your own list based on new or returning visitors to your website. You can even create a list based on who visited a particular page, reached a milestone or made a purchase.
Once you have created audiences, you can then add them to future campaigns in AdWords. Google Analytics limits you to 2,000 remarketing audiences per account, but it is highly unlikely that you will reach this threshold.

4. Funnel Visualization
In the Funnel Visualization section of Google Analytics, many reports highlight the particular path each visitor takes through your website before he or she ends up at the final destination. You can see where your website visitors abandoned their original path to pursue something else or went back to another page to get more information, and where they finally left your site.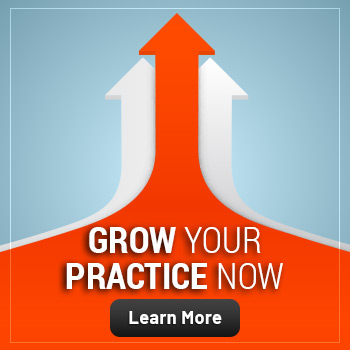 The Funnel Visualization report focuses on measuring your website's conversion rate. This feedback allows marketers to analyze their goals in Google Analytics and determine whether they meet the mark or reevaluate the goals. To find and activate this feature, go to the Conversions dropdown and click "Goals."
It is possible to view each goal's conversion rate, thus allowing marketers to focus on the impact of a particular ad campaign or see how their marketing efforts have performed throughout the month. The Funnel Visualization report is an excellent way to tell your marketing team what strategies have the greatest impact on a particular goal. This feature helps you see which marketing goals are working well and which ones may need to be reevaluated. Using the Funnel Visualization report to get a look at your goals and then digging deeper will allow you to ensure your priorities are harmonized to convert visitors into customers.

5. Trackbacks
It is easy for marketers to get so caught up in the search and website elements of Google Analytics that they might forget there is a valuable section dedicated to social media and its impact on healthcare SEO.
The Trackbacks feature regards everyone who has engaged with your website's content, whether it is a blog, downloadable content or one of your product pages. You can even see how many times the same URL has linked to your website, separating passive users from engaged visitors.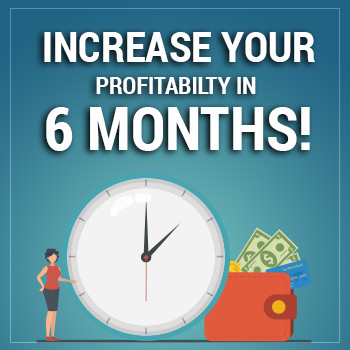 Regardless of the specialty, partnerships are vital to making a name for your medical practice and standing out as a thought leader in the healthcare community. Whether it is an opportunity to share content or to co-sponsor an event, link building is important for executing successful healthcare SEO.

Keep Up With Google Analytics Updates
Google Analytics is constantly adding new features and updating old ones, making it difficult for even the most frequent users to keep up. It is important to look at your account often and see what is new. You will likely stumble upon a feature that you never knew existed, and it may prove to be beneficial for your practice. From simply sorting data to setting goals and analyzing sources of web traffic, there is an endless number of ways to put Google Analytics to work for your medical practice.
In search engine optimization (SEO), measurement is critical to success. Undoubtedly, keyword rankings are a great way to measure the success of your healthcare SEO. However, relying solely on keywords diminishes the marketer's role and does not paint the full picture of why healthcare SEO is critical to the success of your practice. Going beyond keyword rankings allows marketers to showcase what really matters. Thankfully, one of the best tools for measuring SEO is widely available and is probably already installed on your website – Google Analytics! Although every practice is unique and every website has different metrics, you can use Google Analytics to report the success of your healthcare SEO efforts.
Do you need help with Google Analytics?
At Practice Builders, we offer a variety of services to help you get the most out of Google Analytics, including implementation, staff training, conversion optimization, analysis and consulting. It does not matter how large or small your medical practice is, we are qualified to make your website and marketing campaigns more effective.