5 Signs You Need to Update Your Healthcare Website Design
Posted on


When was the last time you updated your website? Ensuring that your website is current and up-to-date, featuring the latest in content marketing and healthcare marketing strategy is an important part of marketing your medical or dental practice. It's more than having a nice-looking website – it's about creating a website that elevates your practice to the next level through successful marketing.
Here's how to know if your website needs an upgrade:
Not Mobile-Friendly
Did you know that about 1/3 of patients use a mobile device or tablet to research health information and schedule appointments? If your website is not mobile-friendly, you're not only lagging behind but you're also missing out on potential patients. If you haven't mobilized your website yet, take a look at the mobile website services we offer.

Hard to Navigate
Have you been getting feedback that your website is hard to navigate? Do you have too many menu options? Are your page names unclear? Streamlining your website to make it easier for your visitors to find what they're looking for is key to having an updated website. Take a fresh look at your website from your patients' perspective. If you were looking for information on your practice, could you find it quickly and easily?
Not Linked to Social Media
Connecting on social media is another way to ensure that your website is up-to-date. Your patients can follow your updates more closely and stay engaged with your medical or dental practice if you also include a social media component in your website design.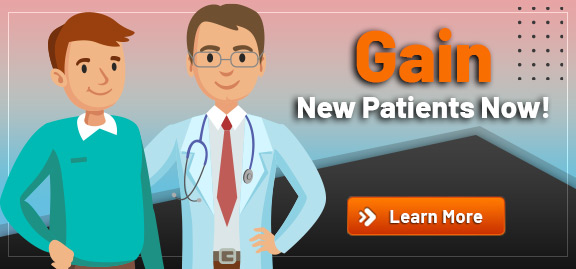 No SEO Content
Having rich SEO content on your website will raise your practice's ranking on Google and other search engines. This will help improve the profile of your website online and garner you more potential patients and can even lead to a greater revenue stream. SEO-rich content that not only speaks to your practice but also to what potential patients are looking for is key to marketing your medical or dental practice in 2015.
No New Media
Whether it's flash images or adding informative videos, having new media streams on your site is a great way to update your content. Staying up-to-date with media and content trends will keep your practice website relevant and also keep you ahead of the competition and raise your ranking on search engines.
If your medical or dental practice website needs an upgrade, contact one of our healthcare marketing consultants at 800.679.1200 or by email at info@practicebuilders.com.