Why Your Healthcare Site is Not Ranking on Search Engines
Posted on

If your healthcare website isn't ranking in search results, you might have website design issues or website technical issues that are hurting your SEO performance. Typically, there are several possible reasons why you are not ranking. Your mission is to identify those common technical SEO issues that are preventing your site from showing up in search engines.
The last thing you want is to invest time and money into your practice website only to find out that prospective patients can't find you online. The good news is that there are solutions for the technical and design problems that are hurting your SEO results. The purpose of this article is to describe the most common technical SEO issues and explore SEO best practices for website design and development.
What is the Most Common Technical Issue that Prevents a Site From Ranking?
The most common technical issue that prevents search engines from indexing your website pages is the dreaded "meta noindex tag." This line of code tells search engines not to index your site or page in search so it will not appear when you search for it on Google. It is often caused by a checkbox or similar feature in the content editor of your content management system. This problem often arises when you have too many editors or unfamiliar users updating your website content.
The meta noindex tag typically looks like this: <meta name="robots" content="noindex">

You can easily determine whether your site or page has this tag by checking the source code and searching for "noindex." The "noindex" directive might also appear in the HTTP response header. Keep in mind that there are occasions when you prefer using a "noindex" tag to hide a page from search. For example, you may have a landing page that you want to direct paid traffic to or a form submission confirmation page.
You can use a tool like Moz to crawl your site. This will give you a structured report of all pages that contain the "noindex" tag as well as other issues that affect your SEO. If you want to index a page with a "noindex" tag, remove the tag and ask Google to index the page within Google Search Console. If you don't know how to do this yourself, ask your web specialist for help.
Make Sure Your Page Topic Aligns with Your Targeted Keyword
Another big reason why a page may not rank is that your content isn't effectively targeting the right keyword. This means that Google doesn't view your page as a good answer to the question users are asking and searching for. Remember that Google strives to serve up the most relevant content to a user. For example, if you have a page called "Treatments" and you're trying to rank for "backpain treatments," then your page topic isn't specific enough.
The topic of your page and your chosen keyword should be identical or closely aligned. Google looks at the text appearing in your page's URL, HTML page title, and H1 (page header) to understand your page topic. It's up to you or your content writer to determine which keywords to use in those critical areas.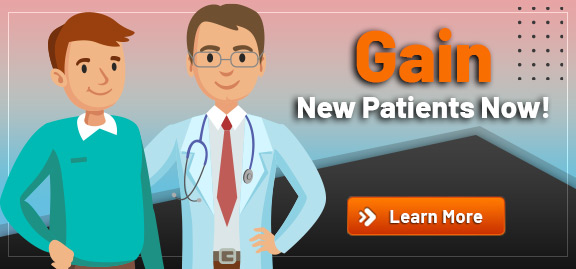 A related issue is that your page may be trying to target too many keywords. Are you trying to rank for "backpain treatments," "nonsurgical backpain relief," and "backpain solutions" on a single page? If you want to rank well for each of those keywords, then give each one a separate page with its own URL, HTML page title, and H1.
Think about the user's intent and what they expect to find. A user searching for "backpain treatments" may want different information than someone searching for "nonsurgical backpain relief." But a user searching for "back surgery" wants the same information as someone searching for "spinal surgery," so these keywords may be used on the same page. Your goal is to ensure that you're building pages with the most relevant information and providing a good experience for your users.
Make Sure Your Content is Geographically Relevant to Local Users
Google wants to serve people local results for healthcare services near them. When people search for "urologist," "urgent care," "low backpain," or "gynecology," Google will prioritize websites from local practices. Make sure your website clearly states which cities you serve. If your website doesn't rank for a local keyword, it's because Google doesn't have a clear understanding of the local area you serve.
Incorporating relevant city keywords within your page titles, page headings, and body copy helps Google to better understand those areas your practice caters to.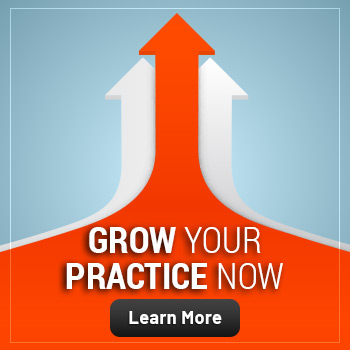 Make Sure Your Page has Authority
As you check a website for SEO issues, consider authority. Google wants to give healthcare users relevant and reliable information. Google wants your page to convey authority. And the easiest way to gain authority is by establishing links to quality authoritative sites. The more links you have from authoritative sites, the more Google will see your site as a reliable source of information. The more links you have, the more weight your domain will carry in search engine results pages, or SERPs.
Your website also needs a good internal cross-linking strategy. Internal links can pass authority from high-authority pages like your homepage or landing pages down to deeper sub-pages. If a page isn't ranking well in search, placing strategic internal links to your page can help improve the page's authority quickly.
You can use 301 redirects to gain authority. For example, if you change a page's URL but don't implement a 301 redirect from the old page to the new one, you will destroy your page's authority. By implementing a 301 redirect, you can pass most of the previous page's authority to your new page and preserve its hard-earned SEO. This issue often comes up when you are going through a website redesign and changing your site's structure or domain.
Another issue that often hurts a page's authority is duplicate content. If you use identical or nearly identical content on two or more pages, Google may not rank those pages in search and may even drop your website ranking. This often happens with healthcare provider profiles that display across multiple domains.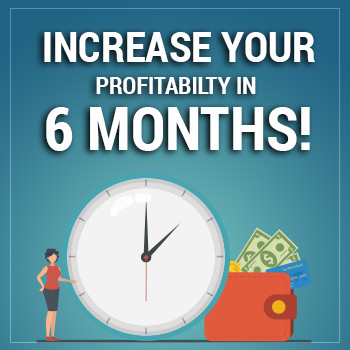 If you prefer to rank for a certain URL, you can tell Google by using the so-called canonical element: <link rel="canonical" href="https://yoursite.com/your-preferred-URL" />. By placing this html element on each of your duplicate pages with the preferred URL, you will tell Google which URL you want to display in search results. This will also prevent your other URLs from appearing in the search.
Make Sure Your Targeted Keyword Isn't Too Complex
SEO for healthcare is unique. That's because the tactics necessary to rank for a keyword vary dramatically. For healthcare search services, Google prioritizes relevance over authority and prefers to rank local websites. For searches related to healthcare conditions or treatments, Google prioritizes authority and prefers to rank nationally recognized brands that have long-standing reputations.
If you target a keyword that's being used by a nationally recognized authority, you are hurting your chances and you would be better off targeting a different keyword. Always consider the value gained by ranking for a certain keyword versus the amount of effort required. As you estimate a keyword's value, always consider the user's intent. One of the best ways to estimate a keyword's value is by running a paid search campaign using your prospective keywords to identify those that convert most often. This helps you better understand which keywords will actually drive new patients and revenue to your practice.
When estimating the effort required to rank for a given keyword, analyze the sites that are currently ranking for that keyword. Are they local sites? Or is Google prioritizing high-authority sites with many inbound links? How are they targeting those keywords within their content and how many inbound links do they have?
If, for example you search for "heart disease," you'll see that Google ranks sites like Mayo Clinic and WebMD. Consider that Mayo Clinic alone has over 11 million inbound links. So, even if this keyword has value to your practice, the effort required to rank for "heart disease" is impossibly high. You will be much better off finding related, niche keywords that your local users are searching for, such as "heart disease treatment kansas city."
Conclusion
Common technical SEO issues and website design issues like those mentioned in this article can seem really complicated. But if you follow the guidelines in this article, you or your web SEO specialist should be able to position your website for better search ranking. If you lack the time and resources to apply SEO best practices for website design and SEO issues, then consider partnering with a professional healthcare marketing company that can check the website for SEO issues and resolve them for you.
If you need help implementing SEO best practices for website optimization, look to the healthcare marketing specialists at Practice Builders. To learn more, visit practicebuilders.com or call 855-898-2710.