Why Online Reputation Management Is Essential for Medical Practices
Posted on

A strong reputation is essential in today's healthcare marketplace. It is what enables you to attract and retain patients and sets you apart from your competitors. As such, it is worth a lot of money. In fact, according to studies, at least half of a brand's market value can be attributed to its reputation.
It is essential to take control of the search results for your medical practice and minimize the damaging effects of misleading, false or harmful content online. The best way to do doctor review management is to invest in a comprehensive online reputation management (ORM) strategy that presents a positive online image to patients and employees.
A negative reputation can harm you
Picture this: You have spent years working hard, sacrificing your personal life to build your medical practice. Now that your practice has achieved a certain level of success, you begin to think that you can relax – until one day, the phone stops ringing, patients grow scarce and you have no clue why.
Your services have not changed, and patients seem quite satisfied, but your practice is starting to suffer. Eventually, a loyal patient mentions that your practice has some negative online reviews. This explains the slump. Someone is trying to hurt your online image. Unfortunately, many medical practices across the country experience situations like this every day.
There are many reasons patients post bad comments online. Sometimes patients resort to scathing reviews to get free services out of you. Or a patient with whom you have had a problematic interaction has decided he or she was in the right and want to shame you publicly.

Occasionally, crooked competitors post fake negative reviews just to drive away your patients. According to a study, every extra star you get on Yelp leads to an almost 5 percent to 9 percent jump in your revenue.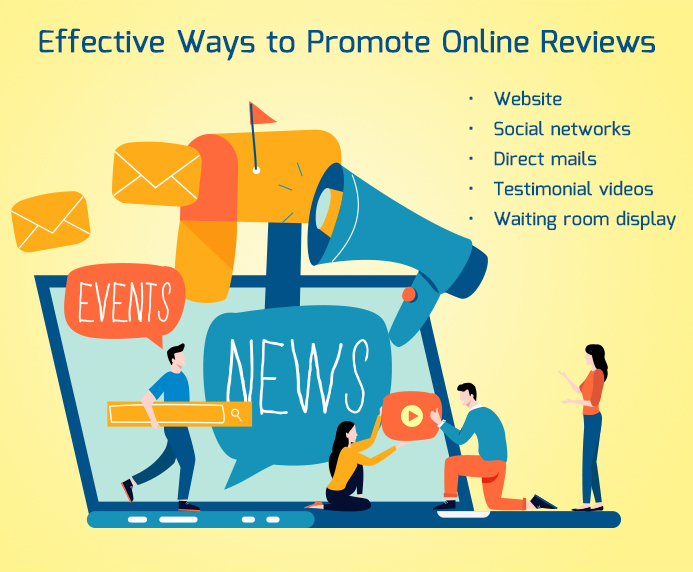 What if you run an offline medical practice?
Even medical practices that do not have any profiles on social networks need to worry about online reputation. For one thing, if you do not own any content that Google can pull up in response to a search query for your brand name, then Google will display results that might have little to do with your brand and could do more harm than good. You may not even have any control over this situation.
Also, you are not as offline as you think you are. Potential and existing patients are probably talking about your practice, whether you know about it or not. And these online conversations are what shape your reputation.
Why shouldn't you ignore harmful content online?
Unfortunately, overlooking harmful content is not an option because your patients will believe what they read on the Internet.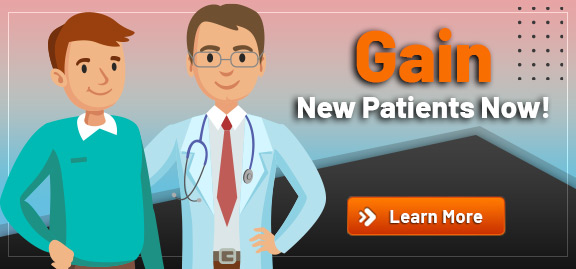 Nearly 66 percent of people rely on strangers' online opinions to decide whether or not to do business with a company. (Source: Nielsen)
Almost 97 percent of people research brands before buying products. (Source: BrightLocal)
With the Internet becoming an integral of our lives, we have to put effort into constructing our online reputation if we want to control it. If a potential patient who has never heard of your medical practice comes across a negative review about it – and you have not posted a response to the review – then you have let the reviewer make your first impression for you. And allowing the Internet to define you is a dangerous proposition.
Why can't you take people who post negative things to court?
Legally speaking, people are free to express their opinions. Establishing whether an online comment qualifies as defamation may take months and cost thousands of dollars, with no guarantee. And fighting back might further damage your online reputation. There are other ways to counteract defamation that do not involve legal action.
What steps can you take to improve your online reputation?
One of the best ways to strengthen your search results is to use online reputation management techniques to stay on top of doctor review management and, if required, take action to maintain a positive online reputation.
Although the concept is simple, the work often takes a lot of effort and time. With the right doctor review management strategy, you can establish a robust online presence that will help you grow your practice and expand your network. In addition, doctor review management tactics applied thoughtfully can draw attention away from harmful content linked to your brand name. Often referred to as reactive online reputation management, the process of suppressing negative search results is complex, requiring technical knowledge about search engine design and algorithms.
Here are a few practical ways to step up your doctor review management game: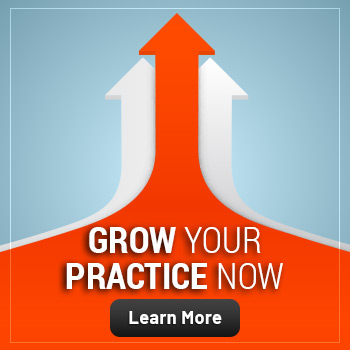 Get active on social networks
Start your social media presence and keep it updated. Staying active on social networks will help place your medical practice at the top of search results. This is almost as good as deleting harmful content because 70 percent of people do not go past the first four pages of search engine results.
Of course, it is good to plan before posting on social media. You will need to define your target audience and what social networks they use and write content that is consistent with your brand and appeals to the target demographic.
You'll also need to establish some guidelines about employees posting on social media, whether they post on their own account or your medical practice account. This is important because employees' actions reflect upon your practice, even when they are not actively representing it.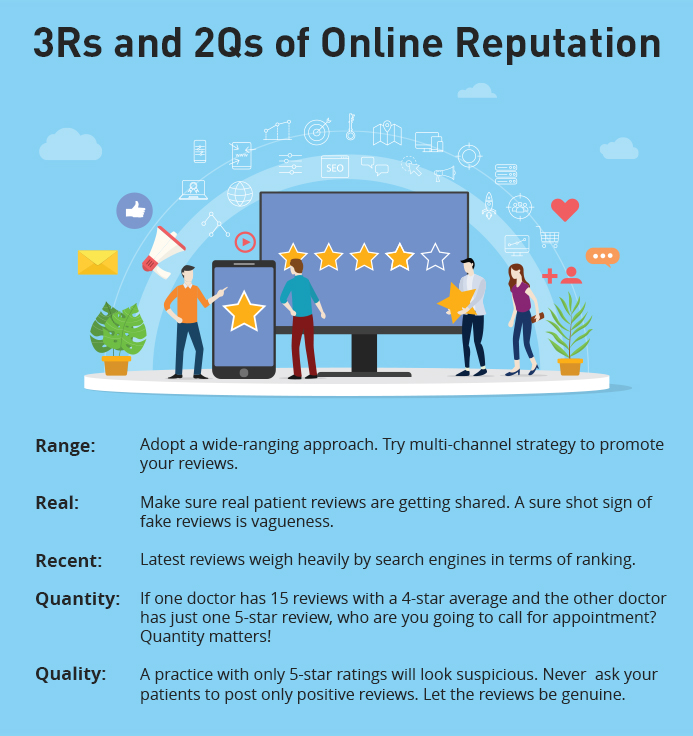 Claim your medical practice on third-party review sites
This will tell you when reviews are posted. It is essential to go through all reviews carefully; they can be the first indication of a problem that demands your attention. After you become aware of bad reviews, you can respond professionally. A quick reply is often the best professional strategy.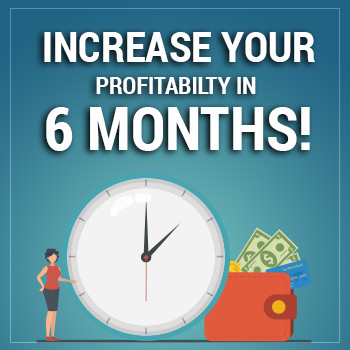 Start your own blog
It does not matter what you write about – it can be anything from recipes to photos of your latest vacation – but the results do not lie.
Just like social networks, your blog does not need to become famous to be a useful tool. And you do not need to invest a lot of time maintaining it. Merely creating a blog will go a long way toward improving your online reputation. Just make sure whatever topics you choose to write about support the images you are sharing.
Set up Google Alerts
Setting up a Google Alert for your brand name will allow you to know when Google indexes information about you. You can rejoice if it is a positive reflection of who you are – and, if it is not, then you must be proactive about managing it so that a fake result does not negate the work you have done in tailoring your online reputation.
Your search results page is worth the time it takes to manage. You can consider this as your digital resume – vital information that communicates volumes about who you are.
Conclusion
Doctor review management is not about burying negative reviews or presenting a wrong image to your patients. It is not even about "burying" negative reviews. It's about maintaining an accurate and positive patient perception. When you deal with problems as they arise, it makes you a better doctor and a more trusted medical practice.