Part One of Three : Can Your Patients Fire You?
Posted on
A Special Three-Part Series
Yes. Your patients have the right to choose their own healthcare provider. They approach their relationship with you as they would with anyone else. With their health on the line, patients find it necessary to select their providers critically. Based on extensive research, we found three main reasons why patients are leaving practices. With that, we've created a three-part series of effective solutions to prevent your practice from losing patients:

Part One of Three: Long wait times.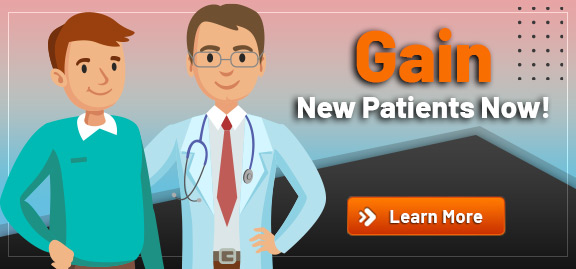 Overall, it was what patients find most frustrating. Patients don't want show up on time, only to wait half an hour to be seen. They'd rather use that time to talk about their health concerns with their physician. The average time a patient spends waiting to see a healthcare provider is 22 minutes, and patient satisfaction drops significantly with each five minutes of waiting time.
Solutions to reduce your wait times:
?Leave a few "catch-up" slots. Practices should plan to have about 70% of their schedules open for same-day appointments. Having too many appointments booked in advance can lead to no-shows. Patients scheduled too far out in advance tend to cancel their appointments due to unpredictable conflicts. Patients with same-day appointments, however, are more likely to show up on time.
 Know your patients! The unpredictability practices face can be resolved if practices know their patients well. Establishing a relationship with your patients is necessary. You want your patients to not only return but to refer – on how they were treated and what their overall experience was at your practice
Don't say "waiting room" say, "reception area". Being that patients hate to "wait," referring to a "waiting room" as a "reception area" could be an easy quick fix.
If anything else, keep patients informed! Simply keeping waiting patients informed about delays and giving them the option to reschedule can also go a long way. If you know there's going to be a delay, simply text, email or phone the patient so that they know you respect their time.
Stay tuned for parts two and three of "Can Your Patients Fire You? To receive additional solutions on how to achieve overall practice success, call us today at 800.679.1200 or visit us at www.PracticeBuilders.com.
Who is Practice Builders? ?Practice Builders has been helping healthcare practices achieve growth and success through effective solutions since 1979. The largest think tank of its kind in North America, Practice Builders has consulted with more than 15,000 practices in nearly every area of healthcare.