Case Study: Orthodontist Captures Nearly Half the Referrals from Area Dentists
Posted on
About Dr. Mergen, DDS, MS:
Dr. Mergen was an established orthodontist who was comfortable in his practice but knew that better opportunities awaited him if he were willing to take a risk and venture out on his own. He decided to relocate to Iowa City and open a solo practice. Through a $795 Practice Success Workshop, Dr. Mergen consulted with Practice Builders to help him grow and nurture his new practice to success from virtually nothing.
Challenge:
Dr. Mergen agreed that building a patient base "from scratch" would be his first challenge. Also, gaining web presence and establishing his brand would be key in gaining referral patients from area dentists.

Solutions:
Practice Builders created a custom marketing strategy fitted to Dr. Mergen's long-term goals. We started out with creating branded marketing materials. We also built a website for Dr. Mergen and optimized it to maximum visibility in search engine rankings to make it easy for people to find him. We provided staff training for creating a marketing culture within the office through cross-selling services, tracking phone calls and following up with patients to build rapport. One staff member was designated to be the "practice representative" and build relationships with surrounding dentists and front offices to render referral patients.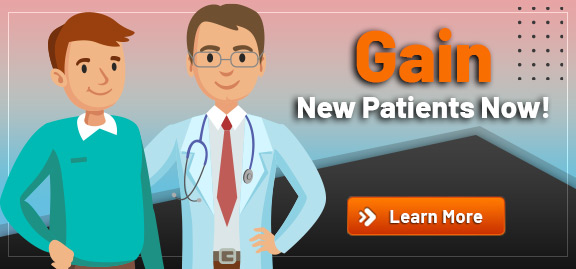 Measurable results:
After opening his practice five years ago and enlisting the help of Practice Builders, Dr. Mergen has seen his practice grow by at least 20% every year. Also, over half of the area dentists are referring patients to Dr. Mergen and 20 of them refer to him exclusively. Today, dentist referrals account for 50% of his orthodontics cases. Within six months of implementing our marketing strategy, Dr. Mergen noted that the growth his practice had experienced had already paid for Practice Builders' services.
Interested in achieving the same success as Dr. Mergen? Call us at 855-898-2710 and mention code 1102CASE-R, or register for a $795 Practice Success Workshop today. Plus, register by February 18th to receive a $200 Apple gift card when you attend!
Who is Practice Builders?
Practice Builders has been helping private healthcare practices achieve growth and success through effective solutions since 1979. The largest think tank of its kind in North America, Practice Builders has consulted with more than 15,000 healthcare practices in nearly every field of health care, including medical, dental, eye care, hearing care, veterinary, physical and occupational therapy