Cardiology Marketing Strategies That Attract More Patients
Posted on

Healthcare marketing for cardiologists has changed dramatically over the past 20 years.
It was once common for them to be entirely dependent on traditional cardiology marketing strategies (think print advertising, radio, TV, billboards, direct mail, etc.) to attract new patients.
Digital marketing changed all that. It created a host of new cardiology marketing channels that can help you reach out to patients and prospective patients, unbound by the constraints of local geography. Digital marketing strategies include websites, social media, cardiology SEO, reputation management, list management, blogging, and more.
Unlike traditional marketing, digital cardiology marketing delivers superior analytics and precision audience targeting. But wait, there's more. If your goal is to grow your patient base and increase revenue for your practice, the following benefits and digital marketing strategies are just what the doctor ordered.
Cardiology Marketing Reaches Your Target Audience
Thanks to search engine optimization (SEO), pay-per-click (PPC), and other attention-grabbing cardiology SEO strategies, you can attract more prospective patients to your practice. This requires research to identify the highest-performing keywords.

Your keywords should speak directly to the patients you are trying to reach. Include them in your website content, blogs, and social media posts. The right keywords can place you higher in search results and help your practice reach prospects who are most likely to convert.
Cardiology Practice Marketing Increases Brand Awareness
When prospective patients need heart care, you want to be top-of-mind. When patients think of you first, it will naturally translate to more online inquiries, phone calls, and conversions. Ultimately, this should lead to an increase in your practice revenue.
Healthcare Marketing Improves Your Online Reputation
Your online reputation is critical to your practice's growth and success. New patients are attracted to practices and providers with strong online reputations and positive reviews. According to BrightLocal's Local Consumer Review Survey 2022:
86% of people read reviews of local practices
80% of people read reviews before booking appointments
Some cardiology practices use reputation management software to regularly assess how their practices appear online. This software monitors your reviews and practice mentions regardless of where they appear. It also helps you publish, collect, and respond to reviews automatically.
Healthcare Marketing Helps You Reach a Larger Local Audience
Efficient, effective marketing can help you reach a larger circle of patients and leapfrog ahead of your competitors. For example, local SEO helps you direct more local searches to your practice's website. It helps you get noticed by more prospects who have greater potential for conversion.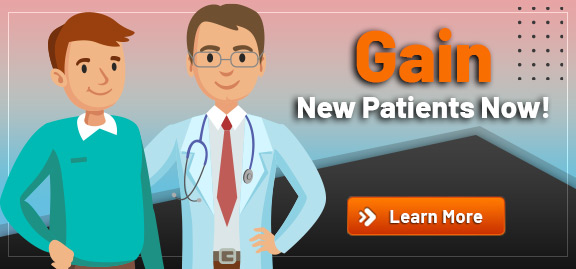 The Best Cardiology Marketing Strategies
Your cardiology practice will benefit from using the most effective marketing strategies. The five best strategies to consider are:
Search Engine Optimization (SEO)
When a prospect searches online using keywords like "heart clinic near me" or "cardiologist near me" your practice should appear at the top of Google search results. It's usually recommended to use a combination of organic local SEO and paid advertising.
Organic SEO
Organic SEO is the natural way to reach the top of search results. It requires research and weaving relevant keywords throughout your web content. When someone uses a search engine such as Google, they should find your site first because Google would have ranked it higher.
Most cardiology practices rely on the skills of SEO experts to deliver higher organic SEO. Just keep in mind that organic SEO takes time to build. Don't expect to see results right away. Consider it an investment that will pay off down the road with patience.
Paid Advertising
Pay-per-click marketing campaigns can move your practice to the top of search results quickly.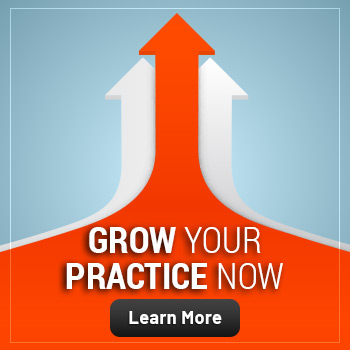 With PPC, your practice negotiates prices for your most desired cardiology and heart health-related keywords. When someone searches those keywords near you, your ad will appear at the top of search results. You only pay the negotiated amount when a user clicks your ad.
Start by setting a budget for your ad. When your funds run out, your ad stops running. This guarantees immediate visibility for your practice. By using PPC in tandem with organic SEO, you'll gain a potent tool for reaching your local prospects.
Social Media Marketing
Social media platforms such as Facebook, Instagram, Yelp, and YouTube can help you reach large numbers of potential patients. They also provide opportunities for direct interactions and relationship-building with prospects before they ever visit your practice.
Social media marketing can also provide insights into the type of content that interests your prospects. Creating engaging posts, answering questions promptly, addressing user needs and wants, and following up on user feedback are the keys to social media marketing success.
Imagine building a community of potential heart patients by consistently creating relevant new posts. In time, new visitors will join your community and improve your ability to direct more referrals to your healthcare practice.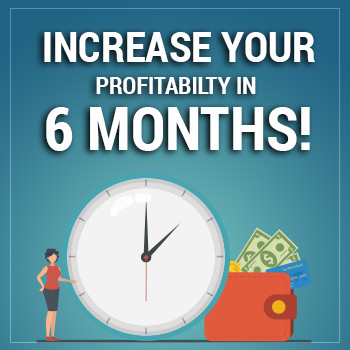 Reputation Management
How can you maintain a good reputation online? First, make it easy for patients to leave positive reviews about your practice. When you receive complimentary reviews, post them immediately on your website and social media pages. Be sure to monitor all the review sites where your patients have posted.
You will likely get an occasional negative review. Most practices do. And though it might be tempting to delete it, resist the urge. Instead, thank the reviewer publicly for their insight and ask them to contact you for a resolution to their issue. Patients want to know that you are listening. They want to be heard. And you want to be seen as a heart doctor who corrects problems and improves patient satisfaction.
Content Marketing
Content marketing is a catch-all term that covers your website, blogs, and social media posts. It includes all the information and messaging that attract prospects. To create great content, study your target audience to understand what they want so you'll be better equipped to create specific content for your audience. When you deliver valuable content, people are more likely to share it. This can get your business name in front of new eyes and translate into more patients.
Website Conversion Optimization
Your website should serve as your cardiology practice's home on the internet. It should contain all the information needed to convert prospects into patients. Be sure to include
a compelling call to action that tells your prospects what to do next and gives them a simple way to contact your office or make an appointment. Always include a call to action on every page of your website.
As a busy cardiologist with a practice to run, you may not have the time or resources to implement the marketing strategies in this article. By partnering with a professional healthcare marketing agency, you can ensure these strategies are correctly implemented to help you make the most of your investment.