The Rewards of Being on the First Page of Google Search Results
Posted on

The most critical reason why you want to get to the top of Google's first page is that you want to be seen by everyone who may need your services. Google is the number-one search engine in the US that processes more than 40,000 search queries every second, on average. Approximately 63,000 unique searchers use it every second on any given day.
And if you are in the healthcare medical practice, you should also know the majority of buying decisions begin with an online search.
In addition, the key to receiving traffic through Google is to gain first-page rankings. This is because 92 percent of searchers select medical practices on the first page of local search results. Most searchers do not even bother going beyond the second page. If your medical practice website is on the fourth page of search results, you will not even get 3 percent of the total traffic.
The search page of Google is considered the holy grail of search engine results pages (SERPs). So a higher ranking is a must for promoting your medical practice. Being on the first page has its advantages, such as more traffic to your website, more patients and increased engagement with online visitors.
When your medical practice website does not appear on the first page of Google, you have a lower chance of earning a higher return on investment. Being on the first page gives you maximum online visibility and more revenue.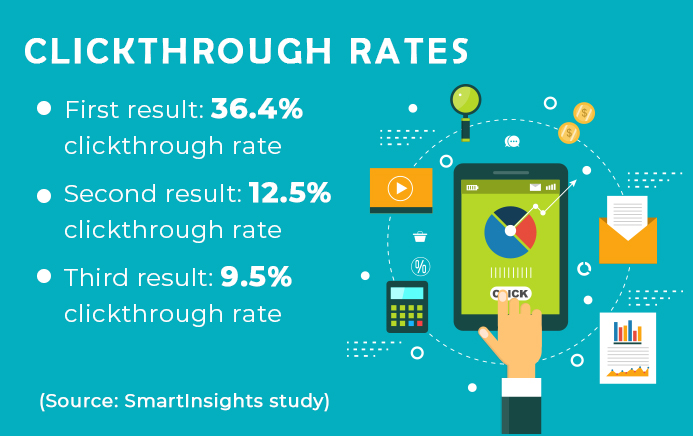 In order to beat the competition, your medical practice must be easy to find online, and only a higher Google ranking can help you.
Here are four essential tips to ensure that your website appears on the first page of search ranking and your target audience can easily find your practice online:
1. Build (and Update) Your Website
Keep your website simple and to the point. Simplifying your healthcare website will make it easier and more efficient for searchers to find details about your practice, such as an address, business hours, contact details and services offered.
Your website is one of many tactics to help promote your practice. And if your practice does not offer online sales, there is no point to making potential patients spend more time on your website than it takes to find out your contact information and the services you offer.
The next step to being found online by prospects is making sure your website is SEO-friendly. It is essential to cast a wide net with a lot of informational content about who you are, what services you offer and why patients should come to you.
Having an FAQ page and a blog are great ways of capturing a lot of keywords naturally. Often, potential patients will conduct a search using the same terminology as keywords you have on your FAQ page.
That's emotionally intelligent SEO – it is about creating content around situations that your target audience cares about.
Another crucial step that can make it easier for potential patients to find your practice is making sure your website is mobile-friendly.
2. Invest in Advanced SEO Activities
The majority of online searches start with entering a keyword in a search engine. Even if your services are of high quality and your prices are low, if potential patients cannot find your medical practice online, then you practically do not exist. You will never be able to grow your practice.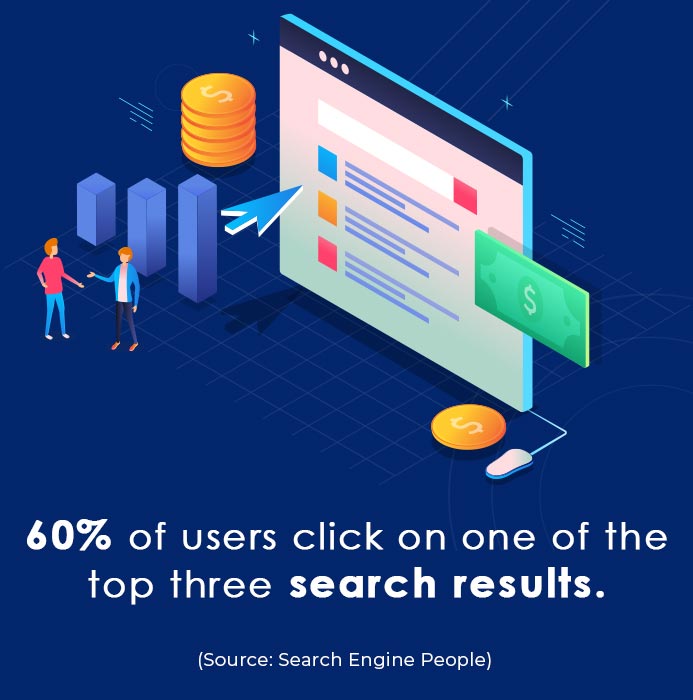 SEO is a selection of techniques that can be used to enable your medical practice website to rank higher in search engine results. Most potential patients only consider the first two pages of search results when searching for a new healthcare provider. If they do not find what they are looking for on the first two pages, a sizeable portion of your potential patients will try a different search term, or maybe they will find your competitors.
Effective SEO ensures that the right elements and relevant content are in the right places on your website, including titles and meta-descriptions. If a potential patient does not know your website URL or your practice at all, embracing effective SEO techniques will give you an edge over competitors. Investing time and effort to embrace SEO will reflect in your page views and, ultimately, your bottom line. The more eyes you can get on your practice website, the better.
3. Strengthen Social Media Presence
Based on your healthcare marketing strategy and the nature of your practice, decide which social networks you want to have a presence on. When creating profiles on social networking sites, including in-depth information to make them useful, your social media marketing strategy will make your practice name easily recognizable with higher chances of turning followers into patients.
You can also strengthen your social media presence by providing patients more than basic information about your practice and services. By posting on your social media profiles, you can give a taste of your core values, personality and wellness goals for patients. This will help turn website or social profile visitors into patients. In addition to social media networks, you can consider building a presence on online reputation management sites such as Yelp and Healthgrades. Your existing patients can post reviews of your services on these sites and help potential patients learn more about you.
4. Acquire Online Patient Reviews
Online reviews are one of the best ways to boost your online presence. Anything your existing patients are saying about your practice will carry more credibility than what you say about your own brand through paid media. Encouraging online reviews is an excellent way to promote your services and increase your reliability. Your practice may get less than positive online reviews from time to time, but you must regard reviews as valuable feedback and an opportunity to improve your services or patient experience. There are sites such as Google My Business and Yelp where you can list your practice and acquire online patient reviews.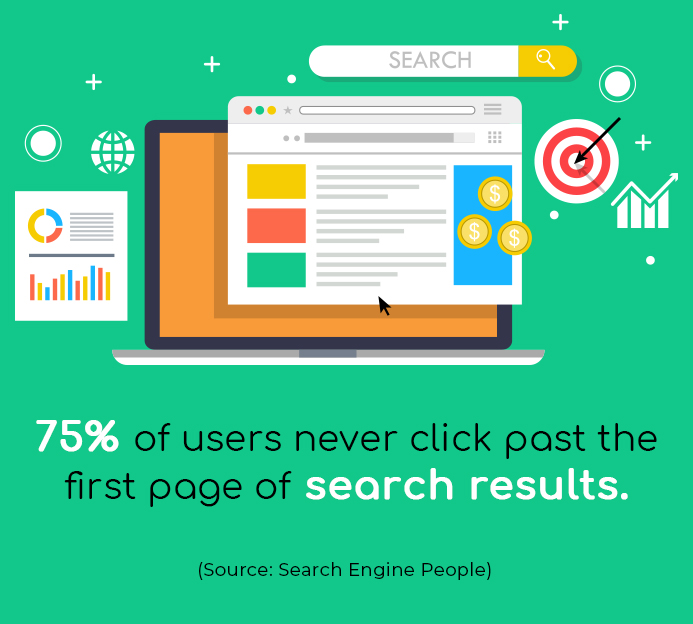 Conclusion
Many small medical practices were already established long before there were search engines and thrived purely on word-of-mouth and referral business for decades. Why would they make an effort to develop an online presence?
Well, some practices may not have changed over the years, but patients – and the way they search for healthcare facilities – have changed drastically.
When a new patient finds you on a search engine, when potential patients see engagement on your Facebook page, when a prospect subscribes to your email list or when someone finds out about your practice through word-of-mouth, you know you are doing something right.
Maintaining a robust online presence is worth the effort because it pays off in many attainable, measurable ways.