Why Business Directories Are Paramount in Local SEO
Posted on


Have you ever wondered why your local business directory listing matters so much to your healthcare marketing efforts? Could it be that over 60 percent of prospective patients will typically go online in search of healthcare providers and information? According to a recent survey by Kyruus, 60 percent of those prospects most frequently use healthcare organization websites while 53 percent use general internet searches.
It's critical to your healthcare marketing strategy for patients to be able to find you whenever and wherever they're searching for care or specialty health information. If you already have a practice website, then your physician profile may be listed on medical directories such as WebMD, RateMDs or Vitals. However, if you're looking for medical marketing strategies that will take your online presence to the next level, then it's important for your practice to have a local business directory listing, a business directory submission list that includes places like Google, Bing, Yahoo!, Yelp, Facebook and Instagram.
As you'll learn in this article, it also matters when you're considering multi-location SEO, healthcare local SEO and off-page SEO. You should know why listing your practice on prominent local business directories is vital to your overall healthcare marketing strategy.
Why Using Online Business Directories Matters in Healthcare Marketing
Optimizing and claiming your spot in local business directory listings expands your online footprint, which should be one of the main goals of your healthcare marketing program.

Growing your online presence is a simple numbers game. The more places your practice is listed online, the more likely you are to get discovered by new patients.
Using local business directory listings is also critical to your healthcare local SEO, multi-location SEO as well. Local SEO for doctors matters because the vast majority of your potential new patients live in your immediate geographic area. That's why local SEO for healthcare practices is designed to help you dominate search results in your target area while also expanding your online footprint for provider searches in your specific market.
In addition, having online business listings in your name and practice name allows you to dominate the search results for your name. This can help you prevent a competitor from ranking for your name or the name of your practice.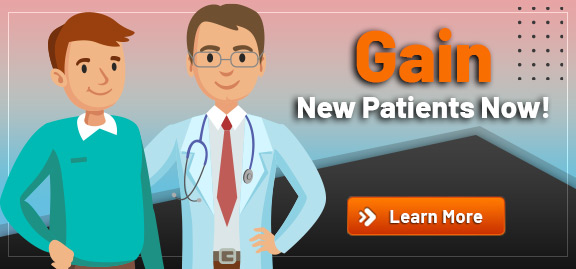 Google Trusts Local Business Directories as Highly Reputable
Google is the world's most widely used and trusted search engine. It considers local business directory listings critical to be a sound local search marketing healthcare strategy. Google often ranks these business directory listings higher than even your own practice website, so creating consistent listings on Google, Bing, Yahoo!, Yelp, LinkedIn, Facebook, Instagram and others gives you a better chance of ranking higher in search results.
Not surprisingly, Google favors its own directory, called Google My Business, in search results. On a desktop computer, the Google My Business profile will appear prominently on the right-hand side of the search page in a dedicated box. On a mobile device, it's the first thing shown in search results. Having a Google My Business profile can help highlight your practice and drive more traffic to your website.
According to Kyruus, three out of five patients who use search engines typically search for a doctor "near me" or "near" the city or town they are in. Your healthcare business directory listings help satisfy these popular searches because they prominently display business information, including your business hours, location, contact information and medical services.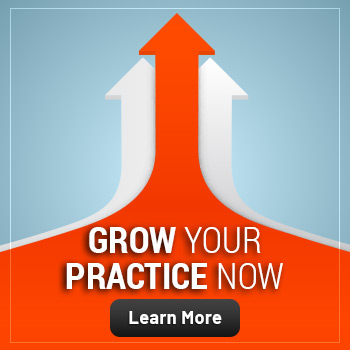 Since these directories often rank higher than your medical website, they can deliver valuable first impressions to patients online. If you haven't yet created your own healthcare business directory listings, it's possible that they already exist and contain inaccurate information.
You must claim those listings on major directories and make sure that they contain accurate contact information. This not only helps prospective patients, it helps search engines understand what to display about you in search. If Google can't figure out which information for your healthcare practice listing is accurate, you may not appear in searches at all.
Patients Trust Healthcare Business Listings to Find Practices
More than one-third of all patients say they use information from third-party websites to form opinions about a doctor, dentist, therapist, or other healthcare providers. If you want your healthcare practice or organization to stand out in medical directory listings, make sure you complete all sections of your listing with details of your medical practice. And make sure that your listings are identical in all directories where your practice appears.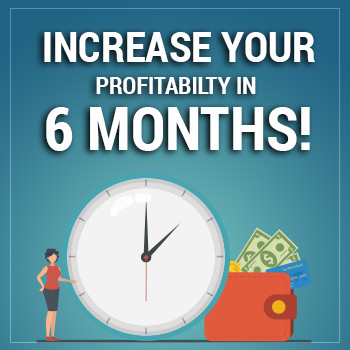 When searching for a new provider, potential patients want to know what to expect during their visit. So, boost your medical marketing effectiveness by adding photos of your office and reception area to your business directory listings. Give visitors a little taste of your practice. Some sites will also let you write a biography and include other information about your practice and the medical services you offer. This helps you build trust with potential new patients before they ever schedule an appointment.
Don't Overlook the Importance of Online Reputation Management & Reviews
Keep in mind that local business directories often include reviews. Thus, online business directories can help you improve your online reputation. Patients use Google most often to read and post reviews. Yelp offers another business directory that is the third most common site patients use to read and post reviews, according to statistics.
Your healthcare marketing program must include online reputation management. When you are creating or claiming your listing in online business directories, you're also providing patients with a place to write reviews and share positive experiences they've had with you.
Take Advantage of This Free Healthcare Marketing Strategy
Most if not all listings in online business directories are free to list or claim. They have the potential to deliver extremely high ROI for your marketing program. A quick search revealed at least 50 online business directories where your listing can appear. If you cannot focus on all 50, then pick the top ten and focus on those with higher domain authority. Websites with a higher domain authority are more likely to rank higher in search results.
If you need help with local SEO for healthcare, a local business directory listing or creating your business directory submission list, consult a healthcare SEO company like Practice Builders and take advantage of their 40+ years of experience and expertise. They will analyze your medical practice website design and help you drive more patients to your practice. To learn more, visit practicebuilders.com or call 855-898-2710.