How to Improve Physician Social Media Marketing ROI
Posted on

You have implemented a physician social media marketing strategy – but is it useful? Quantifying the return on investment (ROI) for social media campaigns is difficult for healthcare marketers. While many medical practices are increasing their presence and investments on various social media platforms, some of them struggle to determine whether these investments are worth it.
It is hard to see how much revenue a Facebook post will bring in, or whether a tweet has helped your bottom line. Instead of focusing on shares, likes and followers, healthcare marketers must find insightful data that reveals whether their content and approach are working.
Why Social Media Marketing ROI Matters
To skeptics, social networks have the reputation of being a time-sink.
Sure, medical practices can indeed pour hour upon hour into their social profiles without seeing much return beyond a few unreal metrics.
On the other side, so many healthcare brands are killing it with paid and organic social media campaigns alike. There is also a universal expectation for medical practices to have some social presence, whether it be for patient service or online reputation management.
And beyond the debate of metrics, effectively measuring social media ROI can tell you how to improve campaigns for patient engagement.

If you are trying to attract and convert patients via social media, you must define what you are trying to get out of your efforts.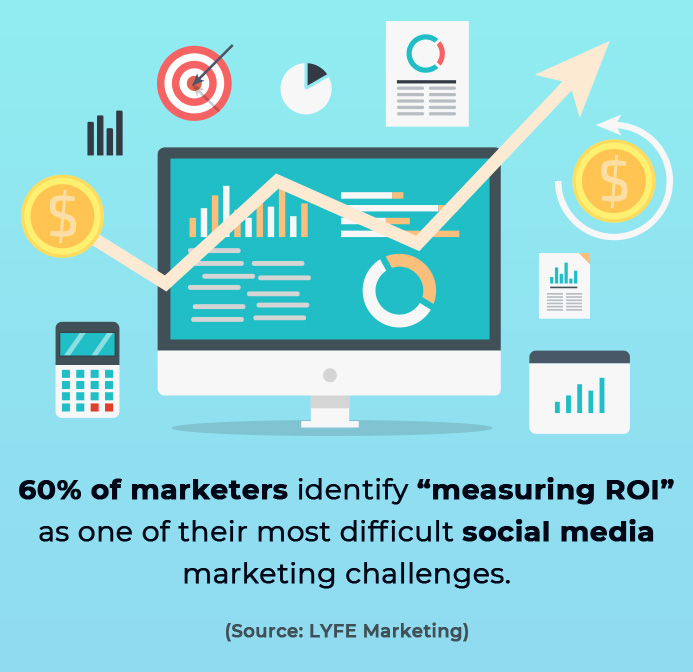 Struggling to Measure Healthcare Social Media ROI? You're Not Alone
If you have had difficulty measuring your social media ROI, know that it is a common problem. The majority of healthcare marketers are not able to measure the impact of social presence on their bottom line. Besides, those who are able to have a qualitative sense of social media's influence find it challenging to translate that into reliable data.
Healthcare brands are not the only ones struggling to quantify social media ROI. Sometimes even marketing agencies find it difficult to determine the impact of social media initiatives. And those that are able to measure social media ROI are unable to quantify the data accurately.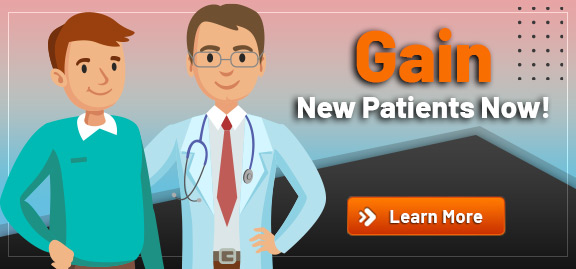 Today's healthcare marketers often rank ROI measurement as one of the top issues with social media marketing. What challenges make it difficult to measure social media ROI?
The Challenges of Measuring Social Media ROI
Today's healthcare marketers face four social media challenges:
Measuring ROI: Social media is a relatively new healthcare marketing channel, making it difficult to determine its influence on the bottom line.
Publishing content: Generating engaging content can be challenging. Plus, many medical practices have limited resources when it comes to creating content.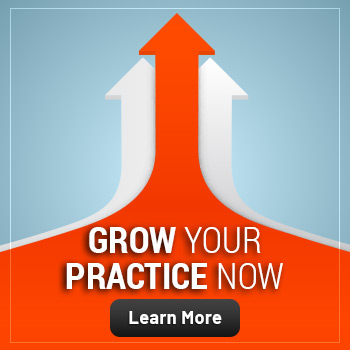 Developing a physician social media marketing strategy: Social media marketing is more than just posting on platforms; healthcare brands that are successful go beyond merely posting. In order to use social networks to their full potential, brands must create campaigns that engage their target market.
Tying social media marketing to business goals: How will your social media impact your business goals? Many medical practices find themselves struggling to figure out where social media fits into the big picture.
What Are Healthcare Marketers Measuring?
As mentioned, healthcare marketers face multiple challenges when quantifying the success of social media – but it doesn't mean they aren't trying. The majority of medical practices regularly track their social media efforts, though the metrics analyzed are limited. Most healthcare marketers are looking at likes, comments and other engagement statistics instead of overall sales. However, lately healthcare brands have shown interest to measure conversions, both patient and revenue.
So, what about healthcare practices investing in paid campaigns? Surprisingly, the most popular metric analyzed is not directly related to patient volume or the bottom line. Those using paid campaigns are focusing on reach and growth, clicks to the website and patient engagement. The conversion rate takes the last priority, despite the medical practice's financial investment in social media campaigns.
Social Media Works, But Impact Is Hard to Quantify
The majority of healthcare marketers believe that as a whole, social media has helped their medical practices – even if they can't quantify its exact impact. Most think the benefits of incorporating a social media strategy include:
Increased exposure
More website traffic
Developing patient bases
Generating leads
Growing partnerships
Boosting revenue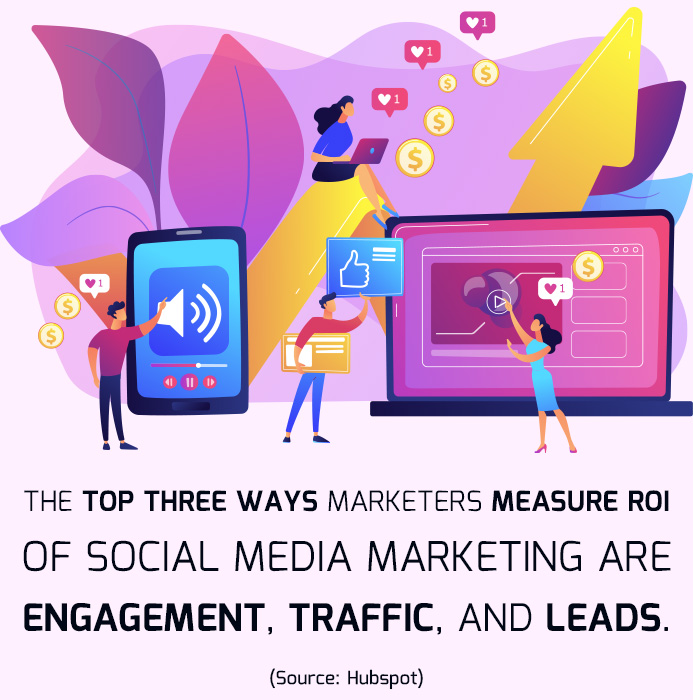 Healthcare marketers' budgeting plans often reflect a belief in social media's effectiveness and optimism about its future.
Why Is Measuring Social Media ROI Challenging?
No doubt social media marketing yields results, but it's also apparent that most healthcare marketers struggle to measure its impact. So, what's holding them back from measuring the success of social media initiatives?
Here are the top reasons healthcare brands struggle to quantify social media ROI:
They are unable to tie social media to medical practice goals: Despite tracking engagement metrics, brands are unable to understand how social posts and shares affect their overall revenue.
They lack analytics expertise and resources: Many healthcare marketers are new to social media and analytics tools. There may be a learning curve as healthcare marketers adapt to new platforms and begin to allocate resources toward measuring social media ROI.
They are employing inadequate measurement and tracking tools: While there are many social media tracking tools available, not every platform will provide the data healthcare marketers need.
They are using inconsistent analytical approaches: Some healthcare marketers are unable to assess the impact of their posts due to inconsistent reporting.
They are relying on unreliable data: The quality of social data also matters. For instance, social media platforms are littered with duplicate accounts. Activity from these accounts can affect the accuracy of your data.
Conclusion
While there is no magic bullet for making the process simple, every healthcare practice can measure social media ROI by investing in trained staff, updated analytics platforms and high-quality data. Taking the right approach will take effort and time, but knowing how to track the impact of your social media marketing campaigns on your bottom line will make the investment – as well as the time – worth it.