Five Social Media Rules for Medical, Dental and Healthcare Professionals
Posted on
Social media is becoming the number-one go-to online activity. Clearly this isn't just a passing phase, as its usage continues to grow. Exerting effort and putting time into medical and dental marketing through social media is one thing; knowing the rules to live by is another.
Here are our five simple social media rules for healthcare professionals:
1. Don't post when angry
Have you ever said in anger things you don't really mean? Well, that's kind of our point here. Unless you're calm and objective, it is best to step away from the keyboard.

2. Aim for quality and accuracy
Understandably, doctors and dentists are not trained as journalists. Yet, as a healthcare professional, you should aim for quality and accuracy in your postings. Have someone review your content before posting. Another pair of eyes will detect typos. You need to create and maintain credibility with your online posts. Both your colleagues and patients are always watching you on social media.
3. Sleep on it
Do you want to post something online? Take time to think about what you have to say, because what you say online will be there forever for your patients to see. Make sure what you post will carry value for the reader (who is probably your present or future patient).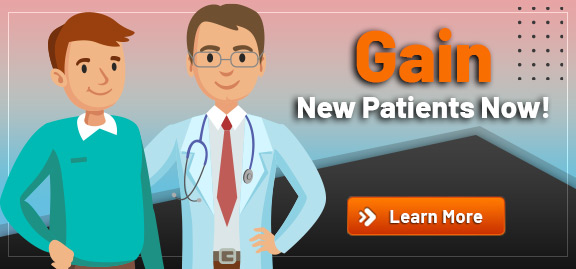 4. Respect patient privacy and HIPAA
You can post pretty much anything as long as you don't identify a patient. If you want to speak about a particular case, that's fine. Just leave out patient names and personal information.
5. Draw the line between patients and friends
Patients and friends should never mix in your social media circle. While some of your patients may in fact be your friends, it is always best to communicate with your patients only on your professional pages. Remember that your words in social media can have serious consequences to you personally and professionally.
Social media is still evolving. Try to stay updated with everything new that could affect your online medical or dental practice marketing campaigns. If you don't have time to keep up with all the changes, hire someone to do it for you. Talk to a Practice Builders social media expert.