Issues to Avoid While Scaling SEO For Multi-Location Clinics
Posted on


This article explores the most common SEO challenges that high-growth, multi-location healthcare practices face when they expand to new markets or grow through mergers and acquisitions. It also explores the best solutions to those problems based on our 40+ years of experience working with multi-location healthcare groups and providing SEO services for doctors.
The eight most common issues faced by healthcare organizations include:
Not planning for the future
Neglecting website scalability
Ignoring site maintenance
Not investing in online reviews
Not merging Google Business Profile listings
Skipping audits for acquired websites
Overlooking M&A link building strategies
Ignoring or fixating on localized content
Let's look at each of those in more detail:
1.Not planning for the Future
The practice leaders in younger groups tend to focus too much on expanding services and providers while ignoring future issues that may arise. Your website may look great with the three locations you just acquired but will eventually look cluttered when you reach 20 locations. The time to invest in updates is now.
From a healthcare local SEO perspective, it may be worth investing in a more dynamic solution to help improve your acquisition efficiency. If you're still custom-building every location page for each new location, consider investing in an API solution or a more scalable website to help improve your website maintenance operations in the future.

How do you become more future-oriented?
Ask your healthcare SEO company for help. Ask them what common issues you should prepare to address. Most importantly, start answering the difficult questions today, before you add 20 more locations.
2.Neglecting Website Scalability
Many websites look and function superbly on the front end. But the back end may be a mess that requires a great deal of hands-on maintenance. Consider these three common signs of poor website scalability:
The need to rebuild website sections that could be populated dynamically
A static sitemap that doesn't update with new content
A flat site architecture
How do you improve your website scalability?
Work with your healthcare SEO company or web team to organize your content into sections and create a framework for your site's information architecture. Then, make a list of web elements that are frequently rebuilt on new pages and that could be dynamic, such as a section for recent blog posts. Work with your healthcare SEO company or web team to create an action plan for scaling your website.
3.Ignoring Site Maintenance
Don't ignore or neglect regular site maintenance. A lack of site maintenance will lead to future roadblocks on the way to multi-location SEO and scalability. Common site issues include: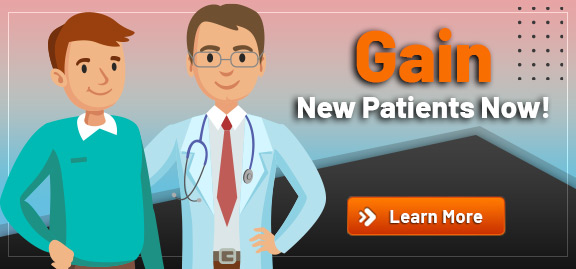 Multiple technical SEO issues
Outdated WordPress versions
Outdated site plugins
Too many unused plugins
Broken features/functions
How do you address underlying site maintenance issues?
Conduct a full SEO technical audit that includes the entire backend of your website. Check the Google Search Console for any coverage or penalty issues. This audit will give you a clearer picture of where your site is today and where it should be. It will also provide a framework for a more scalable approach to your site maintenance.
4.Not Investing in Online Reviews
Healthcare organizations often fail to establish their online business listings on platforms like Google Business Profile, Healthgrades, Vitals and others, let alone maintain them. During expansion, reviews are often relegated to a low priority. Unfortunately for practices that neglect them, online reviews are often the highest priority for prospective patients searching online. Reviews give those healthcare consumers confidence in your trustworthiness. If they cannot find your business listings or you don't have enough reviews, you risk losing viable leads that are ready to book appointments.
How do you scale up review generation?
There are numerous online reputation management tools available to support your review generation efforts. You can also partner with a healthcare SEO company to scale up your review generation program. Either way, invest in your online reputation because it's directly tied to your practice's new patient growth.
5.Not Merging Google Business Profile Listings
Your Google Business Profile (GBP) listings should work for you, not against you. Too many multi-location healthcare organizations add new listings for acquisitions while leaving the old listings hanging. In addition to sending the wrong signals to Google, this creates a poor user experience for potential customers.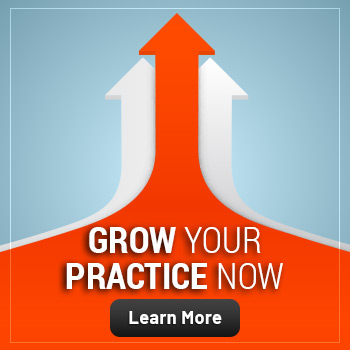 How do you properly manage your GBP listings?
Once you acquire your original business listing, work with GBP's support to merge your listings. This is important because it helps you acquire the existing reviews, as well. You can also simply acquire the listing and change its name and URL.
6.Skipping Audits for Acquired Sites
Avoid the mistake of redirecting acquired sites without reviewing their content performance. This mistake can create all kinds of issues that will degrade your SEO health, from excessive redirects to duplicate content that hurts SEO.
How do you bring best practices to your acquired sites?
Conduct thorough content audits to identify any content that's worth keeping. We recommend tools like:
SEMrush for keyword performance
Google Search Console
Google Analytics
7.Overlooking M&A Link Building Strategies
You need a solid backlink portfolio to enhance your site's ability to rank in search.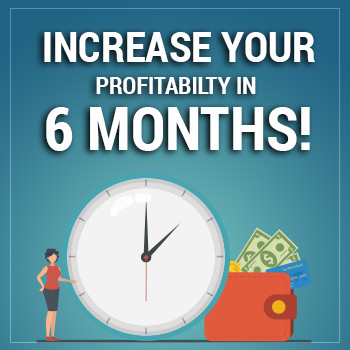 How do you build an M&A link-building strategy?
Launching press releases when you open, merge with, or acquire new practices is a good idea, but you need more. Your SEO team should conduct unlinked and linked brand mentions to help you earn links from the original site to the new site.
8.Ignoring or Fixating on Localized Content
When it comes to local SEO for healthcare, it's easy to focus on local search terms when starting a new site. However, when you expand to include dozens of locations, your challenge becomes more complex. Too many healthcare local SEO teams make the mistake of only focusing on high-volume so-called "short-tail" keywords that are very competitive. Examples of short-tail keywords might include terms like "back pain" or "orthopedist."
How do you localize your content for practice growth?
A better, more localized keyword strategy typically consists of longer-tail keywords that include location modifiers such as "back pain treatment in downtown Dallas" or "top-rated orthopedist in Davenport." Armed with a more targeted keyword list, you can create more localized content on each practice's location page. Look for opportunities on these pages to add localized keywords where they make the most sense. The most natural opportunities include:
Page headers
"About this location" sections
Directions to locations
Titles and meta descriptions
Testimonials
You can also write blog posts about special events or activities that specific locations may be participating in for their local communities. Keep in mind that some multi-location practices give too much weight to localized content. The common signs are:
Local keyword stuffing (jamming too many keywords together in content)
Creating different service pages for each location (microsites)
Putting each location into a subdomain with its own microsite
Publishing blog posts that are too locally focused
Creating too many service pages for each city, state, and metro area
How do you balance localized content?
If you're working on a site suffering from too much localized content, talk with your local SEO healthcare team to perform a content pruning audit, called a "remove and redirect" strategy. Your goal should be to maintain a clean, well-organized site architecture.
Remember what scalable multi-location, local SEO for doctors is about. These local SEO services for doctors require strategies that are more complex because healthcare consumers seek care in so many ways. With more online patient journeys to account for, you need to achieve more touchpoints in your SEO strategy.
These are some of the most common SEO problems that healthcare organizations face. The solutions come from our experience scaling SEO in healthcare. Remember that even the most scalable "local SEO for doctors" strategy must always put the patient first.
If you need help with local SEO services, consult a local SEO agency or a local healthcare SEO company like Practice Builders and take advantage of their expertise. Just remember that multi-location SEO strategies like those detailed here will help you drive more patients to your practice. To learn more, visit practicebuilders.com or call 855-898-2710.