Why Having an SSL Certificate on Your Medical Website is Paramount
Posted on


When it comes to medical website design and development, you need to factor in patient data protection and site security. There are many reasons why you need medical website protection and site security that's covered by an SSL security certificate, not the least of which are hackers. Unfortunately, hackers are extremely interested in patients' health details such as addresses, phone numbers, email addresses, financial data and social security numbers.
The entire healthcare industry has become a target for cyberattacks. A recent report called "Beyond Compliance: Cyber Threats and Healthcare" from FireEye revealed just how opportunistic most cyberattacks are. This report revealed that most cyberattacks occur mainly because healthcare providers fail to address exploitable vulnerabilities in their digital defenses, and they end up losing massive amounts of critical data.
According to another report from 2018, 100% of all web applications that are connected to vital health data are now vulnerable to cybersecurity breaches. As a result, the healthcare industry is not protected, and neither are medical websites. You need to take the necessary steps to secure your website by providing both website protection and patient data protection.
How to make a website secure?
How do you protect your healthcare website from data breaches? The easiest answer is a simple security protocol called an SSL security certificate. SSL stands for secure socket layer.
An SSL security certificate is a significant companion for your medical website because it:
Provides HIPAA compliance
Builds patient trust
Increases website conversion rates
Enhances payment card industry (PCI) compliance
Boosts your ranking in search engine results pages (SERP)
What is an SSL security certificate?
A secure socket layer certificate is a digital certificate that authenticates the identity of your website and enables an encrypted link between web servers and web browsers. An SSL certificate secures online transactions and provides patient data protection. It prevents cyber criminals from modifying, reading or stealing information as it is transferred between connections.

Users can easily identify websites with SSL certificates by looking at their URL structure. When you install an SSL certificate, your website's URL begins with "https" instead of simply "http." A website without an SSL certificate will have a URL beginning with http. Users also look for a little padlock icon next to the address bar. Those websites protected by the certificate will have the padlock icon right next to their address.
Search engines typically warn users about unsecure websites. Sites with SSL receive the most visits by far, according to Google's Transparency Report. It shows that 93.2% of browsing time on Google Chrome was spent on websites with SSL website protection.
The SSL certificate has been in use since its inception in 1994. When older SSL versions ran into security problems, a revamped, more advanced SSL certificate version known as Transport Layer Security (TLS) was introduced and is still used today.
5 Reasons Why Your Medical Website Needs an SSL Certificate
Here are the top five reasons/benefits for having an SSL certificate on your medical website: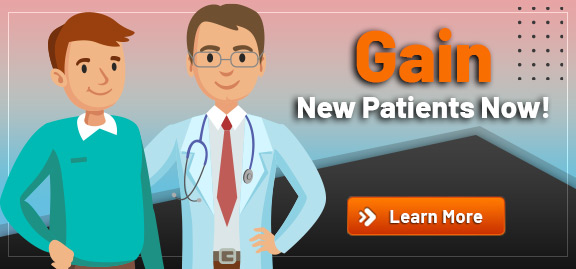 1. HIPAA Compliance
HIPAA stands for the Health Insurance Portability and Accountability Act of 1996. HIPAA requires that each organization handling patients' data must protect those data and prevent them from being disclosed to third parties without a patient's consent.
Today, most medical websites have "Contact Us" pages. Patients use these pages to contact providers and make appointments. Patients provide personal details such as names, physical addresses, email addresses and phone numbers, along with details about their appointments that might include their symptoms and potential illnesses.
To satisfy HIPAA, all communications between your website servers and the users' browsers must be encrypted. By encrypting this data, you will ensure that, even if a determined intruder succeeds in accessing patient information, they cannot alter it.
2. Building Patient Trust
During the last decade, we've seen a tremendous surge in the number of fake websites. Fake health websites try to extort money from unsuspecting victims and steal their most sensitive personal information. This trend has led to mistrust in medical websites and the Internet in general. Patients no longer blindly trust medical websites unless they can easily prove their legitimacy, security and validity. And nothing inspires trust and confidence in your medical website like an SSL certificate.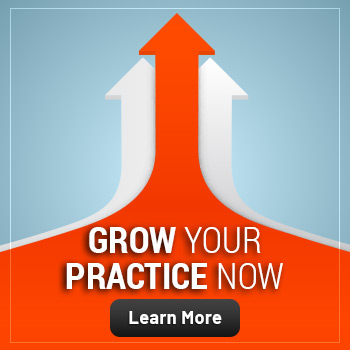 3. Increasing Your Website Conversion Rates
One of the main reasons you need a website is to retain your current patients while engaging and acquiring new ones. To maximize your return on investment and increase conversions, you will need to display trust indicators on your site. An SSL security certificate is the perfect trust indicator for increasing your conversion rates.
Most patients will confirm whether your website has an SSL certificate before submitting their personal information and health details. If your medical website lacks an SSL certificate, your prospective patients will turn to competitors in search of SSL-protected websites they can trust.
Think of an SSL certificate as an inexpensive way to increase your conversion rates. Note that medical websites that have multiple subdomains do not need an SSL certificate for each subdomain. A single wildcard SSL certificate is sufficient to help you secure an unlimited number of subdomains.
4. Enhancing Payment Card Industry (PCI) Compliance
If, at some point, you need to sell medical products, medical devices or specialized treatment services from your medical website, you may need to accept payments from patients via Visa, Mastercard, Discover or American Express.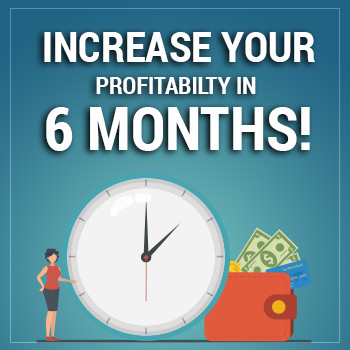 The Payment Card Industry Data Security Standard (PCI-DSS) offers guidelines to help you protect against breaches and cardholder identity thefts. If you want to adhere to these guidelines, you will need an SSL certificate for your medical website. That certificate will also encrypt all credit and debit card information. Noncompliance with the PCI-DSS could lead to fines and penalties.
5. Boosting Your Search Engine Results
Search engines care a great deal about the well-being of your website visitors. They want to ensure your visitors are protected from identity theft and data losses. That's why only secure websites will ever appear on the first pages of search engines like Google. So, if you want your medical website to rank high in search results, you must install an SSL certificate.
Don't take unnecessary chances with your site security and patient data protection. Take the proper security measures to protect your medical website against cyberattacks. Your best security protocol is an SSL security certificate.
Make sure that your medical website design and development team includes SSL for website protection and site security. Learn how to make a website secure by reaching out to us at practicebuilders.com or calling 833-364-0793.