Taking Patient Satisfaction to the Next Level Through Staff Training
Posted on

Patient service is an integral part of a medical facility. Excellent patient service helps to achieve organizational goals and nurtures long-term relationships with the target audience. Staff training must be a top priority for a medical practice to ensure patient satisfaction and employee confidence.
If your front-desk staff does not have the proper knowledge and customer service skills, there is a three-fold effect:
The employee's confidence level decreases, with an increase in frustration level.
The customer does not receive a favorable and satisfactory service experience.
The employee's actions may negatively impact the practice's lukewarm attitude toward patient service and satisfaction.
Top-performing medical practices know there is no "secret recipe" for success, but rather a commitment to working hard to keep both customers and staff satisfied. In any industry, including healthcare, achieving and maintaining success means a constant investment of time, money and energy. One of the ways for practices to stay at the top of their game is by continuing to invest in their most significant asset – staff. The best and the most successful medical practices offer training programs to develop their team members, helping them identify career goals and chart their career path with the organization. Staff training instills brand culture and increases employees' loyalty and retention. Driving the professional development of your staff members will eventually lead to growth and profit for your practice.
In addition to this, successful practices build lifetime relationships with patients by providing a superior product and an excellent level of service. To be the leader in your market or specialty, it is vital that every member of your team displays knowledge and expertise. When employees become experts at ensuring positive patient experience, it leads to a positive online reputation that will result in word-of-mouth publicity and future sales.

The reality is, you just cannot afford to ignore employee training when you consider the cost of turnover. When one employee leaves, productivity declines and patient volume begins to decrease. Employee morale also takes a downward turn when other employees have to work harder to cover for the one who left. Now, add to this the cost of time and effort to find and hire a replacement.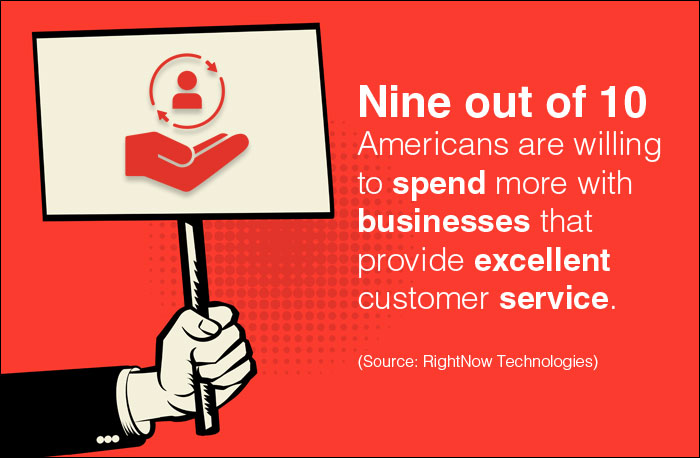 Today's employees, particularly millennials, are seeking employment that helps them learn new skills. Give your employees new tools to 'sharpen their saw' in their daily work environment, but also ongoing opportunities for career development. Staff training instills loyalty and commitment from good workers. When employees are given opportunities to learn new skills and gain confidence, they also win a greater sense of pride. Good employees will always be hungry for the next challenge. Offer them ways to learn and grow right where they are, and they will be more likely to stay. Allow your staff members to become stagnant, repeating tasks they have already mastered with nothing new, and they will be setting their sights on a new job.
Today's digital world is moving fast, and everyone is competing in ever-changing environments. Employees must be equipped to solve problems and think quickly on their feet. Well-planned customer service training, including case acceptance techniques to handling difficult patients, will not only encourage employee loyalty but also nurture patient satisfaction.
To remain at the forefront of your market, the most important constant of all is a commitment to excellence in every phase of patient satisfaction. It is essential to train your staff to never stop striving and never stop learning.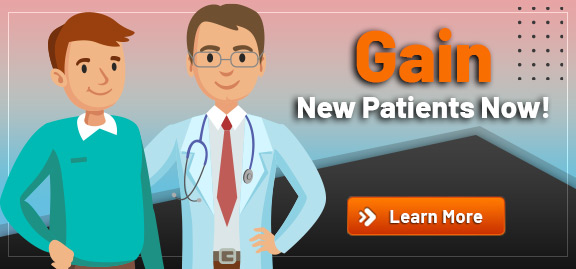 Let us have a look at some statistics to understand the importance of customer service training:
According to a 2011 report by Zendesk Nation, businesses in the US spend more than $214.3 billion for advertising, but only 4 percent of a target audience trust paid advertising as a source of product information. In addition, it costs five times more to attract new customers than to retain existing ones. Clearly, retaining existing customers yields more returns than advertising.
The same Zendesk report states that 82 percent of customers would discontinue doing business with a brand that fails to deliver the best customer service.
According to a published article by Ray Miller, only 12 percent to 14 percent of customers leave for product reasons, whereas more than 68 percent leave due to poor customer service.
The same article by Mr. Miller states that a 5 percent increase in customer loyalty will contribute to 25 percent to 125 percent improvement in the bottom line. According to Mr. Miller, businesses are losing half of their satisfied customers because of lack of customer focus.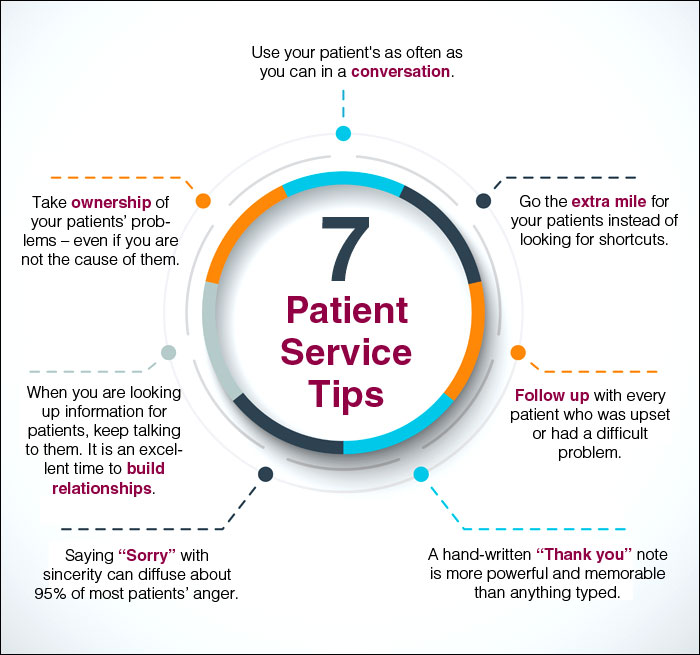 In order to achieve the best patient service results, your staff needs to be trained on customer service etiquette. Customer service training plays an important role in imparting the key skills required for unmatched customer service. Here are some of the reasons to invest in customer service training:
Customer service training for employees leads to patient satisfaction, which reduces the cost of attracting new patients.
Customer service training helps employees to deliver a memorable patient experience, and positive patient reviews help attract new patients.
Customer service training helps employees apply effective soft skills while interacting with customers, which may result in satisfied patients increasing business productivity.
Customer service training not only equips your staff with soft skills required to perform the job but also leads to job satisfaction, which helps your staff members focus on organizational goals.
Customer service training enables your employees to focus on positives when they talk to customers. Validating the patient's thoughts and opinions is important.
Patient Satisfaction and the Role of Staff Training
It is no secret that great patient service positively impacts a practice's performance.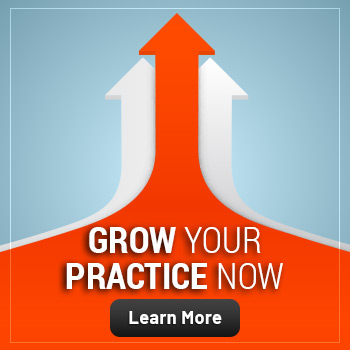 Patients with positive experiences spend more than those with poor experiences. Customer service is the leading factor impacting patients' trust, and even slightly above-average service leads to higher sales growth. The research justifies the adage: Satisfied customers lead to more sales.
The exceptional service that leads to long-term profitability begins with well-trained employees. Training your staff members on customer service etiquette can play an important role in establishing a baseline of skills.
Patient experience has always been a big aspiration for medical facilities. In the past, practices might have got away with ignoring patient experience, but now its impact on profitability and the bottom line is becoming more prominent.
The Institute of Customer Service recently found that businesses that perform slightly above the average achieve a sales growth of more than 7 percent. In the same study, those that performed below average saw a drop in sales of 0.4 percent.
It is not just profit that is at stake when practices ignore the importance of customer service. The practice's reputation is at stake and in today's digital world, there is nowhere to hide a negative online review or a scathing comment from a dissatisfied patient.
With the rise of the Internet and social media, practices' attitudes toward their patients are laid bare for all to see. Looking at the brighter side of things, every positive online review adds credence to their services, but there is the ever-present risk that a negative online review could go viral. However, now that medical practices have found the ace up their sleeve in the form of positive reviews, they need to focus on honing it to perfection – and this is where customer service training has a pivotal role.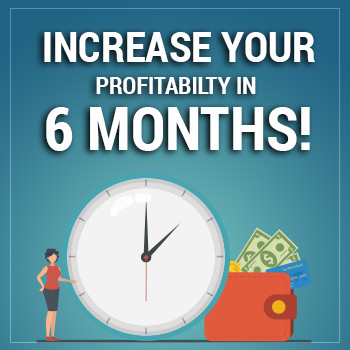 Customer service is essential for any practice if it is to survive and thrive in the market. Medical practices that focus on delivering unmatched customer service are successful in retaining existing patients and building long-term relationships with them. Therefore, it is critical for practices to provide customer service training to their employees.
Customer service training helps employees develop skills to handle patients' complaints and maintain strong relationships with them. For patients, nothing is more frustrating than your staff members failing to address their problems. Employees also need to be trained in handling difficult patients without offending and frustrating them. Your employees also need to be empowered with the right knowledge and tools to help them make the right decisions to resolve patients' grievances.
Helping employees preempt patient questions and expectations will help them have a thorough understanding of the patients' perspective. It is obvious for an employee to become defensive when faced with a patient's complaints. However, arguments with patients do not help your practice. Empathy and active listening can make a hostile patient more receptive to the solution offered by you. Staff training must be geared in that direction.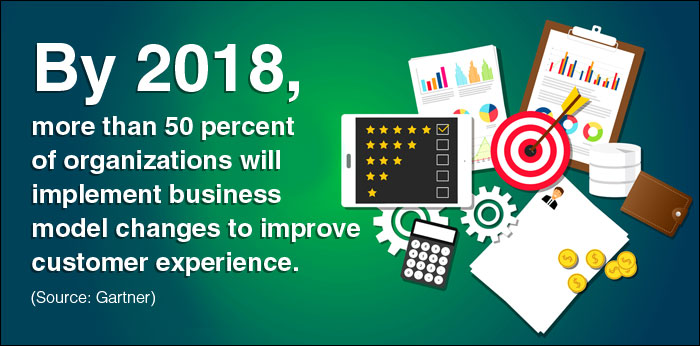 Conclusion
Your employees represent your brand in a special way. They are on the front lines and have the ability to positively or negatively influence every patient they come into contact with. Are you paying attention to how your employees are trained? The topic of customer service training may not get many practice owners excited, but staff training plays an important role in positioning your brand as a reliable medical practice that puts patients first.
Customer service is not something you can fake. It is a certain touch point between your practice and your patients. In addition to hiring the right employees who will represent your brand well, it is critical to train them for the challenges they are most likely to face. If you are not investing time and effort into your customer service training program, you are failing to set up your staff members for success.
At Practice Builders, we custom-design staff training programs to meet your practice's needs. These training sessions are designed to assess your current processes, suggest and implement improvements and create a culture of patient-first. All training can be imparted individually or as a package. During our consultation, we can help you choose which trainings topics are best-suited for your needs.
Our evaluators can call and visit your practice to observe current systems, and a customized training program will be designed around your specific performance gaps. Now that you have a direction for your staff training, be sure to call Practice Builders to discuss your practice's customer service training needs.