Why a Local Keyword Strategy is Important for Healthcare Practices
Posted on


Your healthcare SEO tool kit would be useless without keywords, much like a hammer without nails.  Keywords are those words and phrases designed to engage your most desirable consumers on their own search terms. When done correctly, keywords draw prospective new patients to your website and, ultimately, to your practice. They also help you better understand your target audience, track changes in your market and focus your efforts on healthcare local SEO.
Healthcare local SEO is basically local SEO for doctors wanting to reach nearby communities where they can engage more prospects, many of whom are looking for "… doctors near me."
Today, keywords targeted at local SEO for doctors may be more important than ever, especially if you're trying to reach your local communities.
Living with the pandemic these past few years has made many consumers warier of travel and more reliant on local services, products and resources without straying far from home or dealing with too much face-to-face contact. In addition, more healthcare consumers are searching for telehealth services where they can see their doctors online in time-saving virtual visits. Meeting these consumers on their own terms is what local SEO for doctors is all about.
So, What About Those Healthcare Local SEO Keywords?
The first thing to understand is that not all healthcare keywords are created equally. Different people may use different words or phrases to search for the same health topic. Even language preferences and expressions can change between different communities. Not to mention the fact that consumer use of voice search has exploded and pushed the need for longer key phrases and healthcare local SEO keywords.
The best advice from healthcare SEO services, healthcare marketers and medical marketing experts alike is to focus your keyword research on those terms and phrases that people in your community commonly use. You'll likely gain a welcome boost in your visibility from those consumers who are trying to find services that are "near" them. They may use localized keywords that relate to:

Your part of the state
Your county
Your city or town
Your neighborhood
Once you've identified which geographic terms have the most resonance with people in your community, you'll populate that keyword into your content. That will increase the perception that you're a true neighbor, one who speaks the same language.
 Your Ideal Healthcare Local SEO Keywords
The best healthcare local SEO keywords need two things. They need the right descriptive term and the right place name. You can start by searching the name of your city along with the term "communities." For example, do people in your community search for a dermatologist using "Dallas dermatologist" or "Highland Park dermatologist"? A little research will give you a better understanding of the subtleties of local language expressions.
The best keywords for your healthcare local SEO project will depend mainly on your goals and your community. However, there are some keyword phrases that tend to work in many markets. Keep in mind that doing your own keyword research is essential. After all, you know your community. You should also know that people across the U.S. use the terms below most frequently. Using terms like them within your content will give you more local results instead of national results. Here are the top ten healthcare consumer search terms nationwide:
Healthcare SEO Keyword                   Monthly Searches
Urgent care near me                          4,110,000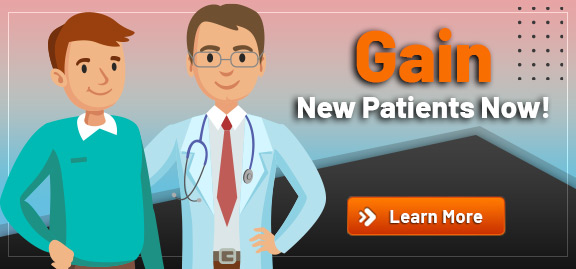 Hospital near me                                725,000
Pediatrician near me                          291,000
Gynecologist near me                         242,000
Doctors near me                                 235,000
Emergency room near me                  213,000
Walk in clinic                                       175,000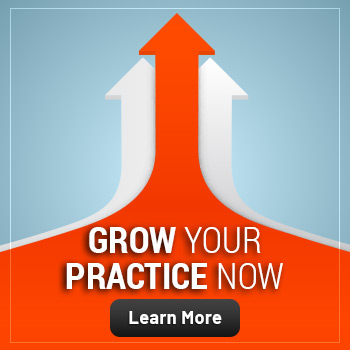 Primary care physician near me         127,000
Cardiologist near me                          106,000
Doctor's office near me                      78,100
The Best Keywords in Local SEO for Doctors
Your goal is to target those keywords and phrases that help you reach the right people in the right location at the right time. Look for keywords that are:
Specific to your community. For example, the keyword "eye exams" is too broad and will likely yield results that are dominated by national organizations. Instead, look for searches that have local terms associated with them. For example, "eye exams in East Rutherford" or "eye exams near me." Based on the chart above, "near me" searches took nine of the top ten spots.
Relevant to your target audience. Search terms can vary significantly from one region or community to another, so it's important to perform keyword research that looks specifically at data for your local target audience. For example, are some people searching for a medical specialty by its official name such as "cardiologist" or are they using a more common phrase such as "heart doctor"?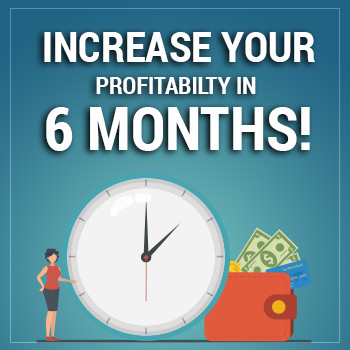 Going to help your rank. What results does a search engine return when someone searches a specific keyword or phrase? Do the results match your page? If you are a physical therapist, for example, you know that searches for "rehab" sometimes return results about substance abuse treatment instead of physical therapy. Consider that keywords with lower rank will have less competition if you include them in your content.
Implemented with care. Finding the right keyword is just the first step. The second step is using it in the right way. Put it in your headline, if possible, or in your subheadings. But don't use it repeatedly or awkwardly in your website or blog content. Write naturally, casually and conversationally, and use more synonyms and related phrases.
More on Local Healthcare SEO Keyword Research
Once you have a robust list of specific search terms and place names, you can use appropriate metrics and make more informed medical marketing decisions. This step was much easier to complete when you could simply upload your list to Google AdWords, then analyze the detailed data generated by your region. Now, AdWords provides only ranges, not specifics, which makes decisions harder for local SEO. There are paid search tools like KW Finder and Moz that will help you fill in the gaps left by the free tools that Google offers.
Consider Your Content
Are you creating a new service line or treatment page, a blog post, a location page or a Google My Business listing? Keywords matter in every case. Healthcare SEO services and healthcare marketers insist on using the right keywords to ensure that your content ranks well in search.
There are times when you might not need your exact keyword phrase at all. For example, all of those "near me" search results are compiled based on the searcher's GPS location, not on whether you've included those exact keywords in your text.
Make sure your content or page is truly useful to the healthcare consumer who is using the keywords. For example, someone searching for "heart doctor near me" wants to learn about your team and their cardiology expertise. If your page only talks about your facilities and overall services, then it won't likely rank for a provider-focused search.
Conclusion
There's much more to healthcare SEO strategy than keywords. Sure, finding the right keywords, especially local keywords, is critical to your SEO strategy. It's also a job that is typically best performed by healthcare marketers or a healthcare marketing agency. So, if you're struggling and don't know where to turn, Practice Builders can help you get started on the right foot. Learn more. Visit practicebuilders.com or call 855-898-2710.