Nine Ways to Help Achieve Patient Conversions Via Your Website
Posted on
Nine Ways to Help Achieve Patient Conversions Via Your Website
Here are nine key areas in which your web strategy can deliver patient conversions for your practice:
1. Define the role of your website in your practice
We can't overemphasize the importance of a web presence for startups and small to medium-sized businesses (including most healthcare practices). Your website may be the only way you can reach a broader, larger audience in a short span of time. However, you need to know the role your website will play in your practice so it can help your business grow. How does your website fit in with your business goals? Is it part of your strategy to create a brand, generate new leads, position yourself as a certain kind of provider, improve customer service or retain your current patients? Once you have goal(s) for your website, you can develop a site whose structure, layout, design and content will reflect its purpose.
2. Determine who will use your website and what their needs are
Like any other business enterprise, you need to identify your target audience and focus your marketing message to this market. Who are you talking to or attracting via your website? What information are they looking for? What will make them do what you want them to do? What functionality will make it easy for them to contact you or do what you desire? In your competitive analysis, what needs or expectations of the audience were being met or unmet by the competition? Build your website with your target users' needs in mind. Take a survey or solicit feedback directly from your audience on how your website has been useful to them. A successful strategy should be aimed at adding value for the targeted customers and consistently meeting their needs better than the competition.

3. Make it easy for visitors to take action
Getting an Internet user to visit your website is one thing; compelling them to take action is another. Your target audience wants to know what's in it for them? Most of the time, you will have to build credibility first and nurture trust and confidence with visitors before they give you their personal contact information. Offer free, valuable content to your visitors (without a requirement to provide personal information). This fosters goodwill and trust. Use web forms to gather contact information for special offers or higher value information. Use calls-to-action to answer target audience needs (these can be web forms, contact details for signups, inquiries, appointments or downloadable offers).
4. Make your site easy to use and show visitors what to do next
Websites that are easy to use and easy to follow are the ones that get the most visitors, both human and non-human. The search engines' goals are basically the same as those of human visitors – to give the most attention to the most usable and functional sites, the ones that afford the best possible, most relevant user experience. Since the target of your website is client conversion, make it easy and convenient for them to use your site. This will create a positive impression and a reason to return. It only takes a few seconds for a visitor to decide to stay or leave. Hold their attention by making the first impression last. A seamless organizational structure and good on-page links can simplify user navigation. A fancy, complex and heavily technical website – that takes longer to load – will do more harm than good. Again, consider what your target market wants.>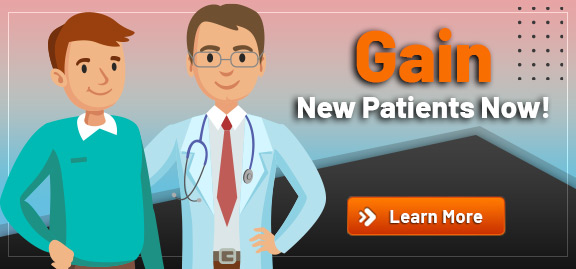 5. Help search engine users find your site
Optimizing your site for search engine visibility is the first step in driving traffic to your website. Most users search randomly through a search engine such as Google or Yahoo!. The search engine optimization (SEO) goal is to make your website appear high on the search engine results pages. Optimization requires studying your site performance, competitor ranking and activities, customer keyword trends and sales activity. Be wary of SEO gurus who promise instant ranking but who will only put your website in jeopardy of being banned or demoted. Choose an SEO partner who will guide you through effective, legitimate ways of achieving long-term placement in search engines.
6. Use videos
Sometimes moving images can paint thousands of words more effectively. Videos give life and diversion to the flatness of website pages. Integrating video clips, webcasts or animations has now become a hot trend in online marketing. Millions of users search for images and videos related to your specialty or niche. Demonstrating your product or service and communicating your message with video is faster and more engaging. Strive to achieve the right balance between visual esthetics and ease of download. Overloading your site with advanced applications might slow it down and prevent users with slow Internet connections from seeing your site at all.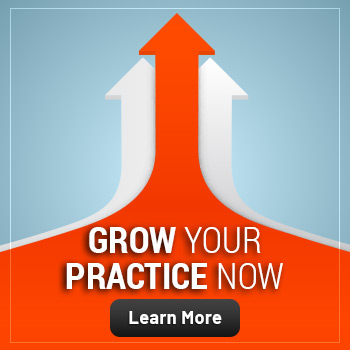 7. Make your website work with your other marketing activities
A web address or URL on traditional marketing tools, such as patient education pieces or brochures, is a sign of an established business. Maximize exposure to your website by printing it on business cards, letterhead, stationery, posters, direct mail, checks and fax cover sheets. Publicize your web portal in industry and target audience publications. Prominently embed it in email signatures and on articles you publish at other websites. Make your organization's website presence part of your marketing message. Websites reinforce lead generation for your other marketing initiatives by spreading calls-to-action, web forms or feedback corners for their purpose, while also tracking which marketing tool generated your referral.
8. Monitor activity and measure results The unique thing about websites as marketing tools is that they have built-in tracking capabilities. Website analytics reveal what works and what doesn't. You can track visitor activities, form submissions, signups or appointment requests, enabling you to determine which of your ads, calls-to-action, offers or campaigns is most effective. You can see which pages got the most visitors and which drew only a few and how long they stayed on a page, giving you an idea about the value of your content. Tracing their point of entry and the path they follow to get to other places on the site will show ease or complexity of navigation. And visitor demographics offers a glimpse into which area(s) are turning out visitors to your website.
9. Choose a good partner
Choosing the right partner is critical to your success. Remember that your website is the presentation of your practice on the worldwide web. A less than professional site can damage your image. You need a business website that is professionally designed and functionally aligned with the values and goals of your organization. To learn more, talk to your Practice Builders marketing consultant. Call 855-898-2710 today or email: info@PracticeBuilders.com.