How Medspa Marketing Services Grow Your Medspa Clinic
Posted on

As more consumers search for ways to enhance their health and longevity, they're turning to medical spas in greater numbers than ever. Medical spas, which are sometimes called medspas or medspas, typically combine certain medical procedures normally performed in a doctor's office with the services of a day spa.
A medspa clinic focuses mainly on non-surgical anti-aging treatments that physicians' practices once performed exclusively. Some geographic areas still require qualified physicians to own and operate medical spas.
As the name suggests, medspas are more medically focused. For example, they may offer services like detoxification, metabolic optimization of the body's fat-burning and energy-producing, medical weight loss, and post-cancer recovery.
In this blog post, we'll take a closer look at growing your medspa clinic with medspa marketing services.

What Services Does a Medspa Clinic Offer?
Medspa services may include corrective medical skin care products; procedures for treating lines, lost facial volume, sun spots, sagging skin, wrinkles, and other unwanted aging skin conditions. They typically offer laser hair removal along with vein, scar, and stretch mark treatments.
Their cosmetic skin care treatments include microdermabrasion, mild chemical peels, medical facials, laser photo rejuvenation, intense pulsed light, or photodynamic therapy for the effects of premature aging. They may treat muscle spasms with Botox injections. They also use injectable fillers to eliminate facial wrinkles. Other common medspa clinic procedures include cellulite reduction, tissue tightening, and acne treatments.
How Do You Grow Your Medspa Clinic?
Do you want to grow your medspa clinic? Are you looking for innovative new ways to expand your client base and increase your revenue? If so, you should consider the insights and expertise of industry professionals who have already found success by using medspa marketing services.
The anti-aging beauty and wellness industry continues to evolve. That's why it's more important than ever to remain competitive in a crowded market. With creativity and determination, you can take your medspa clinic to a higher level. Once you learn a few tips and tricks from the experts in the field, including marketing strategies and customer engagement techniques, you'll be able to grow your medspa clinic and achieve long-term success.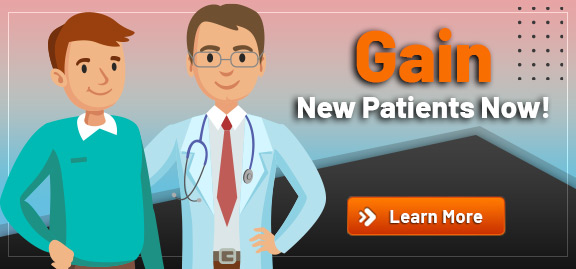 Develop a Strong Online Presence
To succeed in today's medspa industry, you need a strong online presence. The first step is to create and develop a professional website that accurately reflects your products and services. Your website should be user-friendly, easy to navigate, visually appealing, and optimized for mobile users and search engines.
After you've optimized your website, you'll need a presence on social media platforms such as Facebook, Instagram, YouTube, and Twitter. They offer excellent opportunities to connect with potential clients, showcase your products and services, and build a community of interested prospects. Just remember that social media is not the place for traditional sales messages. If you want to build a following, you must engage your target audience by responding to their comments, sharing user-generated content, and offering helpful information and insights.
Consider developing a stronger online presence by investing in digital marketing strategies like blogs, email marketing, search engine optimization, and pay-per-click (PPC) advertising. They'll help you reach a wider audience, generate leads, and drive more traffic to your medspa clinic.
Deliver Stellar Customer Service
Spa clients expect to be pampered. They expect great customer service. Since your clients are the lifeblood of your medspa business, you must ensure they have positive experiences at every visit and interaction with your team. From the initial consultation to post-treatment follow-ups, every interaction must be attentive, personalized, and professional.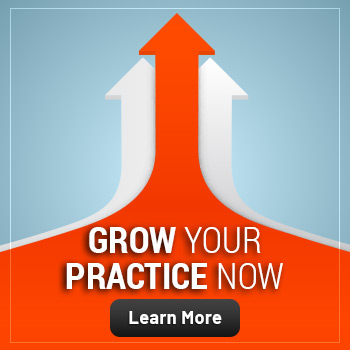 Exceptional customer service begins with a well-trained, knowledgeable, and courteous staff. Your staff should be able to answer every client's questions, explain procedures and products clearly, and give honest recommendations based on each client's personal needs. Your medspa should create a welcoming and comfortable atmosphere, with comfortable seating, refreshments, and relaxing music.
If you go above and beyond what clients expect, you'll create a culture of exceptional customer service. For example, you should offer complimentary services or products to first-time clients, send personalized thank-you notes after every treatment, and offer after-hours support for urgent client concerns.
Offer Unique Services and Packages
You want your medspa to stand out in the competitive medical spa industry. You can achieve this by offering unique packages and services that set your clinic apart from others. Consider investing in market research to identify gaps in your local market–areas where you can differentiate your services or packages from competitors. For example:
Specialized treatments for a specific skin condition, such as acne or rosacea
Package deals for groups of treatments
Bridal packages or mom-to-be packages
Exclusive or discounted packages with other businesses, like gyms or wellness centers that combine fitness and beauty treatments
When you offer unique services and packages, you'll attract a wider range of clients. You'll differentiate your clinic from competitors, and you'll increase your revenue and profitability.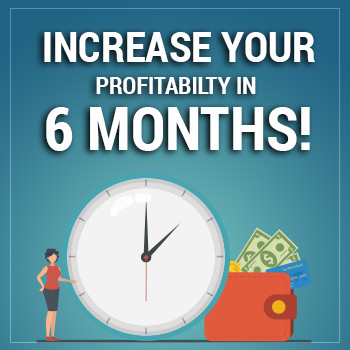 Stay up-to-date on the latest trends and advancements in the industry so you can offer leading-edge treatments and services. Attend industry conferences. Stay informed about new technology and treatments, and invest in training and ongoing education for your staff.
Connect with Social Media Influencers and Local Businesses
This is a powerful way to promote your medspa and attract new clients. Identify influencers with significant social media following that can promote your medspa to their followers in exchange for a fee or bartered complimentary services. Choose influencers who align with your values and have a strong following with your target audience.
Build relationships with local hair salons, nail spas, florists, and boutiques. Offer them discounted services or complimentary treatments for their clients in exchange for promoting your medspa. Think of ways to collaborate on marketing initiatives–co-hosting special events or creating promotional packages that combine your services with theirs.
Succeed With a Multifaceted Strategy
Growing a successful medspa business takes a multifaceted approach. Success comes from exceptional customer service, unique packages and services, and strategic partnerships with influencers and local businesses. If you focus on these three areas and strive to improve, you will differentiate your medspa from competitors, attract and retain loyal clients, and ultimately achieve long-term growth and profitability.
Finally, consider partnering with a medspa marketing service provider that understands the unique challenges you face and offers custom solutions to help you reach your goals. The best candidate will help you with business strategy, marketing, and staff training to support you every step along the way. To learn more, contact us.