A Complete Guide To Market Your Cosmetic Dentistry
Posted on

As a cosmetic dentistry practitioner, you know that being discovered online and attracting new patients is a time-consuming, competitive endeavor. You need a sound marketing strategy.
The online marketing landscape changes quickly, as Google updates its algorithm, developers turn to artificial intelligence, and creators develop helpful new apps. Google has even launched a Local Service Ads Program for dentists. If you want to attract new patients and grow your cosmetic practice, you'll need many of these marketing tools along with a cohesive dental marketing strategy.
In this article, we'll explore the nine best cosmetic dentistry marketing strategies to improve your marketing campaigns and increase your number of new patients.
1. Update Your Dental Website
The cornerstone of your digital marketing plan is a modern, user-friendly website. It's your chance to make a great first impression on potential new patients. Your website should reflect the quality of your care. If it's well-designed, aesthetically pleasing, interactive, and technically functional, all the better. Your website should offer a great visitor experience if you hope to increase your ranking and conversions. It should include:

Custom design and photography
Mobile optimization
Videos and more videos
Relevant, informative blog posts
Current dentist' and team profiles
Live chat functionality
HIPAA compliance and security
Virtual consultation and appointment-setting
2. Use Google's Local Service Ads Program
Google now offers you the opportunity to run Local Service Ads. These are pay-per-lead ads that run at the top of search results above pay-per-click and Google Maps. Cosmetic dentists who take this opportunity typically receive the highest percentage of new patient phone calls. Your dental practice must first be approved by Google.
3. Use Videos
According to OptinMonster:
89% of marketers say video gives them a good ROI
83% of marketers say video helps them with lead generation
87% of marketers say video has increased traffic to their website
80% of marketers say video has directly helped increase sales
85% of businesses use video as a marketing tool
84% of people have been convinced to buy a product or service by watching a video
66% of consumers prefer watching a video to reading content
Create brief, informative videos no longer than 60 to 90 seconds. Answer frequently asked questions. Demonstrate your cosmetic smile makeover results with before and after videos. Talk about your state-of-the-art technology and advanced techniques. Interview your most satisfied patients for on-camera testimonials. Include videos on social media such as YouTube, Facebook, and Instagram.
4. Optimize Your Website
Search engine optimization is critical for your dental practice. If your site loads slowly, has broken links and lacks security and mobile optimization, you'll rank lower on search engines. Assess your website for technical proficiency. Remember that most website visitors have no patience and short attention spans. Conventional wisdom says your pages should load in under five seconds.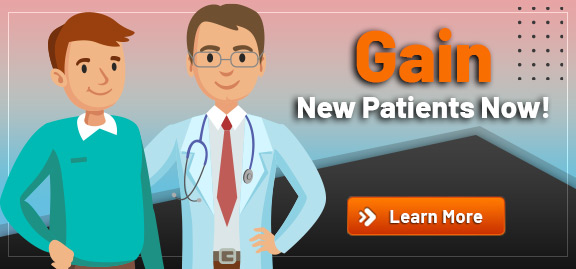 Your website must be secure and HIPAA compliant. Avoid exposing your practice to non-compliance fines. Make sure your dental website is mobile-friendly because more people now use mobile devices instead of desktops to search online. Remember that Google prioritizes mobile-first sites. SEO is one of the least expensive and most effective ways to make your site visible to patient prospects who are ready to schedule appointments.
5. Use Google Maps and Google Business Profile
To reach local patients, you need a Google Business Profile (GBP). GBPs appear in the Google Maps section of the Search Engine Ranking Page (SERP). Your GBP shows your practice address, business hours, phone number, website URL, patient reviews, and average rating. By optimizing your GBP listing, you'll rank higher on Google Maps and reach a wider audience. You'll out-rank other practices that may be located closer to the person searching.
Best of all, you can set up your practice GBP for free. Patients typically search for cosmetic family dentistry near them. Thousands of consumer online search studies have shown that over 90% of people search only the first page of SERPs. That's why practices who list on the first page get more new patient phone calls.
6. Use Dental Social Media
Social media keeps you and your practice in touch with current and prospective patients in your community. Compelling, relevant social media content can get lots of engagement. It's one of the most effective strategies in cosmetic dentistry marketing. Consider Instagram and Facebook.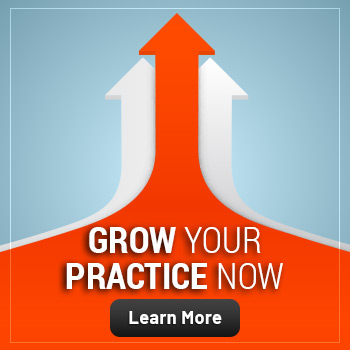 Facebook owns Instagram, which they designed as a mobile photo-sharing app. Instagram has become one of the best ways to market a dental practice. The average age demographic is younger than Facebook, which makes it easy to reach younger prospects. Instagram also offers a unique marketing opportunity through its influencers. Instagram influencers have followers that trust their opinions about brands, products, and services. You might even find an influencer among your current patients.
Facebook still has more users than any other social media platform. That's a great reason to make Facebook part of your social media marketing if you want to reach your local audience.
With Facebook's direct messaging function, you can reach out to prospects directly. If you don't have the time or a team member who can do this, consider hiring an expert to do it for you.
7. Start a Cosmetic Dental Blog
Blogging is a more valuable, more effective dental marketing strategy than you can imagine. If you hate writing or don't have the time, you should invest in a blogger/copywriter or a dental marketing agency to write new custom articles for your practice.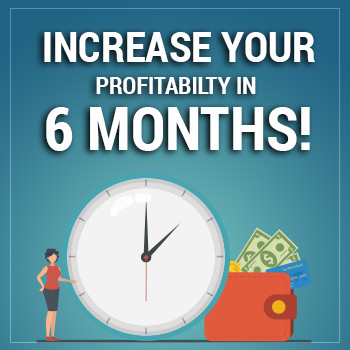 New blog content enhances your website, helps you appear on search engines, provides a basis for your email marketing, and improves your dental SEO. One of the best ways to start a blog for a cosmetic dental practice is to answer your patients' most frequently asked questions.
Before hiring a copywriter, get a sample of their work. Make sure that the tone and quality of their writing fit your dental practice needs and brand.
8. Capture More Favorable Google Reviews
Google reviews are critical for your dental marketing campaign because they attach to your GBP and reflect directly on your practice. Your GBP appears in searches and most patients likely view them before they schedule with you. Your GBP reviews can make or break your marketing campaign, so focus on generating as many favorable patient reviews as possible.
9. Consider Charitable Dental Marketing
One of the best ways to bring positive attention to your cosmetic dental practice is by doing charitable work in your community. You can sponsor a food drive or a Toys for Tots program to generate positive buzz and let your community know how much you care. You can even give a taste of your dental services by offering a free whitening day or a smile makeover at your practice or donating your services to a local organization that helps seniors or children.
If you do charitable dental work, be sure to alert the local media. They love feel-good human-interest stories, and they might give you free press exposure you wouldn't get otherwise. Focus on how your community and patients will benefit, not just how your practice will benefit.
The benefits of employing the above strategies in your cosmetic dental marketing efforts can be enormous. They'll bring greater awareness to your practice and help you stand apart from your competition. They'll improve your patient and community relationships. They'll help you demonstrate your compassion and expertise in your field, and increase your credibility, trust, and chances of being chosen by many new patients.
Learn more about cosmetic family dentistry marketing to enhance your online presence. Find more solutions that will drive new patients to your practice. To get started, contact us.