Why Online Content Is Important for Marketing Your Healthcare Practice
Posted on

Do you have a content strategy in place for your healthcare practice? Even in 2016, content still ranks high as an effective healthcare marketing strategy. If you're looking for ways to use content to draw potential patients to your website, here are the main benefits that original content can provide your site:

Keep Your Audience Engaged
Developing your own content, whether it's a blog post or an online video, will help keep your audience engaged when they visit your site. Providing original content allows you to showcase your expertise and cover the specific topics that your patients are interested in. It also gives you the opportunity to create posts that your competition doesn't have, potentially increasing your ranking on search engines because of your unique content.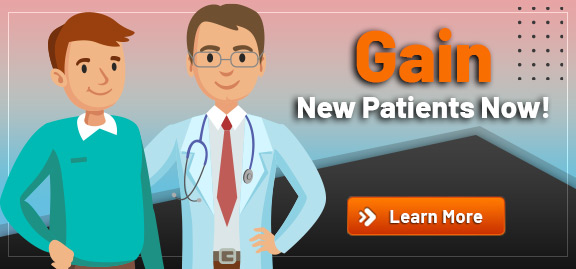 Content Matters for SEO
In 2016, content matters even more toward your SEO standing. Google has changed its algorithms to include bounce-back rates. If your audience doesn't find what they're looking for on your site and goes back to the search engine results, it will negatively affect your SEO ranking. Original content on your site will help answer queries from potential patients so they can find what they're looking for on your site.
Link-Building Opportunities
It's actually okay to reference other articles and data in your own content – provided you give credit where it's due, of course. Linking to other articles on your practice's website can also help your SEO ranking through link-building. Link-building can help increase your SEO ranking as long as it's natural and relevant. Learn more about link-building for SEO here.
Increase Your Social Media Presence
You may not go viral, but creating your own content gives you the opportunity to increase your profile on social media. Original and unique content can potentially get more shares or retweets from your followers than repeated content can.
Do you want to increase your current original content creation output? Are you not sure where to start? We can help! Contact one of our healthcare marketing consultants today at 855-898-2710 or info@practicebuilders.com for more information on how to develop original content for your healthcare practice.