Your Most Qualified Patients Are Online
Posted on

Doctors, dentists and veterinarians looking for a winning strategy to attract the most qualified local patients or clients need today's most effective tool … a strong online presence and a carefully planned digital marketing strategy. Traditional healthcare marketing can drive search behavior, but digital healthcare marketing is what drives action such as making appointments.

According to the latest statistics from Netsertive, 88 percent of patients looking for healthcare information or practitioners start with search engines such as Google, Bing and Yahoo! Traditional healthcare marketing – on TV, radio and billboards, or in newspapers and magazines – cannot, by itself, deliver qualified patients. What's currently most effective is a mix of digital and traditional strategies.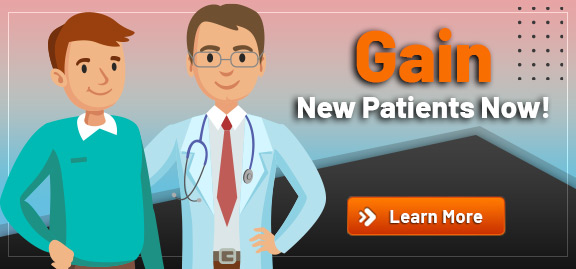 Think of traditional dental or medical advertising as a method of stimulating a potential patient's search behavior by driving them to your digital offerings – your medical or dental website, Facebook or LinkedIn profile, YouTube channel or blog. If the patient is sufficiently impressed with your content and services, he or she will make an appointment.
According to Netsertive, 94 percent of patient searches are conducted using smartphones and 44 percent of mobile users ultimately make an appointment. That kind of success is no longer possible using only traditional healthcare marketing strategies. The new bottom line: You must be found online to attract qualified patients, and local mobile search helps you close the distance between your medical or dental practice and your patients within five miles or less.
For more information on SEO for Doctors contact Practice Builders at 855-898-2710