Technical SEO Issues That Can Tank Your Website
Posted on


How's your website doing these days? If you answered that it's not doing as well as you'd like, then this article is for you. Your healthcare website may be suffering from technical SEO factors or common technical SEO issues that can destroy the effectiveness of your site and its visibility on Google. You should know that technical SEO issues can often damage the health of your entire website, not just a few pages.
After conducting several hundred advanced SEO audits and in-depth analyses over the years, we noticed that there are many common issues among healthcare websites. In this article, we'll share the seven deadly sins of technical SEO mistakes we've seen during the past decade as the science of search engine optimization blossomed and matured. Once you understand these common technical SEO issues, you'll be in a much better position to address the problems and rescue your website from possible failure.
Today's best healthcare SEO strategy involves eliminating those seven technical SEO factors that may be contributing to your website's poor performance.
The 7 Most Common Technical SEO Issues
According to our SEO team, there are seven common technical SEO issues found on healthcare websites. They include:

Lack of site architecture
Lack of relevant landing pages
Lack of supporting content
URL structural problems
Loading page speed performance issues
Over-optimization of blogs and web pages
Medical schema markup
Lack of Site Architecture
Site architecture focuses on how the content on your website is organized. Can visitors quickly find what they want or need? If not, they will quickly leave your site and look elsewhere. When optimizing a healthcare website for organic search, we always start with sound site architecture.
Unfortunately, there are still too many healthcare websites that lack proper site architecture. Google wants people and search engines to have the ability to navigate your site easily. That includes the organization of content, headers, buttons, calls-to-action, and links. Without this fundamental first step, your website won't achieve optimal organic search results.
Lack of Relevant Landing Pages
During our advanced SEO audits, it quickly becomes clear when a site lacks proper architecture. At the same time, we often find that these sites are also missing important landing pages. We've found that it's not uncommon for healthcare practice websites to have missing landing pages, location pages, service pages, and about us pages.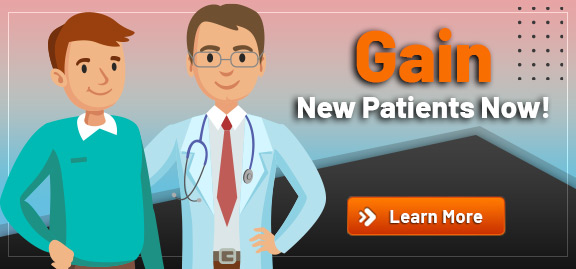 When you consider the user experience (UX) from an SEO perspective, it's easy to see that missing such key pages can not only hurt your SEO but severely limit your practice growth as well. An advanced SEO audit helps us identify those missing pages and provide our clients with suggestions about creating and adding the pages they need on their sites. Our SEO team recommends that every healthcare practice website should include at least these pages:
Home page
Service pages about treatments, conditions, and programs
Location pages for all locations
Blog page
Contact us page
About us page
Your About Us page should include profiles and credentials for your doctors and staff and also feature your practice's values and mission statement.
Lack of Supporting Content
Too many healthcare websites are thin on content. Thin content is simply content that offers little or no value for your patients or target audience prospects. Our SEO team often sees a lack of supporting content on pages that address the website's main topics.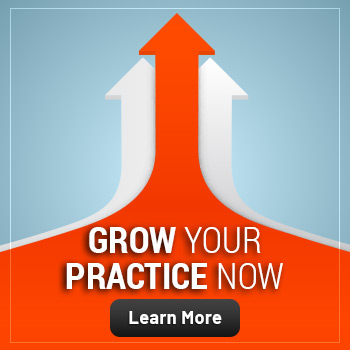 Once your site is properly organized and your key pages have been created, your next focus should be on developing strong supporting content for your main topics. For example, if you are a specialty health practice, you might need more blog posts or landing pages that explore the treatment options your practice offers for various conditions or diseases. When you add enough of the right content to your website, search engines are more likely to reward your expertise, authority, relevance, and trust.
URL Structural Problems
Technical SEO covers most every aspect of your website, including your page's URL structure. As with other SEO technical elements, your URL structure must be user-friendly for both people and search engines. Our SEO team often finds numerous URL issues. One of the most URL issues occurs when deeper pages on a website lose their path to the parent page.
Loading Page Speed Performance
Today's consumers are an impatient bunch. If they have to wait longer than a few seconds for your page to load, they will typically bounce from your site and go elsewhere. Both visitors and search engines want fast-loading websites. Unfortunately, too many healthcare websites suffer from slow page-loading speeds. Slow page speeds always have a negative effect on the patient experience and your SEO.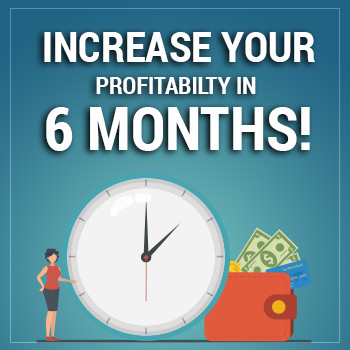 Page speed is also a ranking factor for Google algorithms. Having faster page speeds can help your site rank higher in search engines while increasing patient conversions and reducing bounce rates.
Over-Optimization of Blogs and Web Pages
Having thin content can hurt your SEO, but so can having too much content. Over-optimizing your blog or website can point to issues with keyword stuffing and link spamming. It can also mean over-using non-relevant keywords on your site and over-using major headers (called H1s) on one or more pages.
Our SEO team often finds healthcare websites with multiple pages devoted to the same topic. Those pages are essentially competing with each other in a misguided attempt to rank for the same set of keywords or key phrases. This damages your site's ability to rank in Google searches.
Medical Schema Markup
The last most common technical SEO issue with healthcare websites is the lack of medical schema or structured data markup. What is schema? Schema is a snippet that is added to HTML code to improve the way search engines read your webpages. Schema is available for both consumer targeted and professionally targeted medical web content, according to schema.org.
Proper schema lets search engines return more informative results. Although schema markup is not a ranking factor, its rich snippets attract users' attention, decrease bounce rates, increase click-through rates, and potentially improve rankings.
Conclusion
When it comes to healthcare SEO strategy, eliminating common technical SEO issues with an advanced SEO audit can make a huge difference in your website's performance. And one of the most advanced technical SEO consulting services around is Practice Builders. To learn more about technical SEO factors affecting your, website performance, visit practicebuilders.com or call 855-898-2710.