5 Ways Mobile Healthcare Apps Can Improve Patient Experience
Posted on

Until a few years back, the hospital was an uncomfortable and intimidating place for patients. Understanding treatment options, consulting doctors and running around in the stressful environment was very difficult. Today, however, the scenario is changed. The healthcare industry has started focusing on digital solutions that are not only transforming the patient experience but also improving patients' medication adherence and outcome rates.
Healthcare practitioners are looking for ways to improve the patient experience through various engagement strategies and to meet the expectations of digital-savvy patients. According to McKinsey, the time has come for healthcare facilities to extend and improve their digital strategies. According to a report by Vocera, the patient experience is one of the top-ranked priorities for healthcare providers. In addition, a survey by Accenture indicated that 82 percent of medical practitioners consider patient experience and engagement to be critical to growth and profit margins.
Making Inroads into Patient Care
Clear communication is imperative to positive patient experience. In addition, empowering patients with a sense of control over their healthcare decisions can improve outcomes and satisfaction. Medical practitioners can significantly improve the patient experience through implementing engagement strategies that personalize communication and support decision-making.
Engaged patients are more likely to adhere to their healthcare regimen and medication schedule. According to research by Hibbard, focusing on patient engagement can improve the effectiveness of healthcare, which pays off in the form of better outcomes, improved experiences and reduced costs.
Having access to the right tools and technology is key to successful patient engagement. With today's patients being hooked to their smart devices, healthcare initiatives are focusing on enhancing the patient experience through delivering personalized communications via mobile apps.
Mobile apps are the future of digital services in the healthcare industry. According to McKinsey, patients are looking for simple and user-friendly tools from their providers. Mobile apps are an effective tool for engaging and educating patients about their patient journey.

Some key stats:
Nearly 93 percent of healthcare practitioners believe mobile healthcare apps have the potential to improve patient outcomes and experience. (Source: QuintilesIMS)
Almost 89 percent of doctors are likely to recommend a mobile healthcare app to patients. (Source: QuintilesIMS)
More than 75 percent of people would like to use mobile healthcare apps, as long as those apps meet their needs. (Source: McKinsey)
Role of Mobile Apps in Improving Patient Experience
One of the most under-utilized features of a mobile healthcare app is the interaction and communication it offers patients. Push notifications, in-app feedback and SMS make for excellent two-way communication for doctors to communicate with their patients. Healthcare facilities can push out notifications about upcoming appointments, healthcare camps and discounts to their patients in order to increase volume during off-peak hours.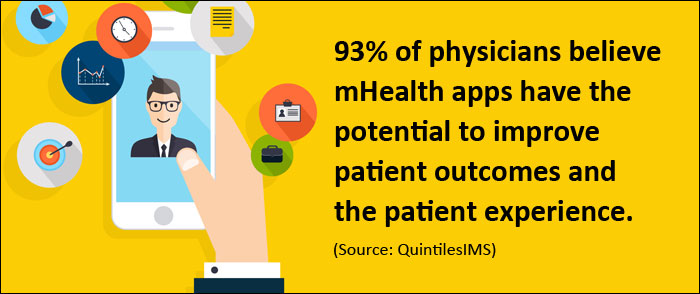 Healthcare facilities can enhance patient engagement and experience by connecting them with staff. This will not only help patients get quicker responses but will also reduce downtime. In addition, in-app feedback can help refine what patients are looking for in a healthcare app. This can provide an opportunity to incorporate patient feedback into the new-and-improved digital experience to highlight a hospital's receptiveness and commitment to its target customers.
Let us look at some of the critical ways mobile apps can help improve patient engagement and experience: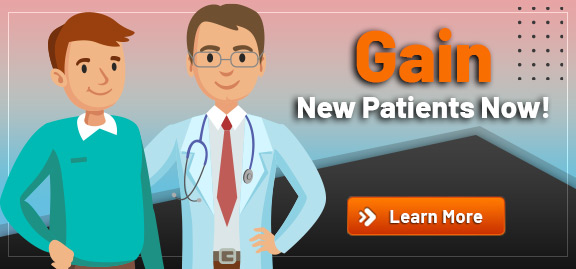 1. Mobile apps provide transparency: From the waiting room to checkout, mobile apps can guide a patient through every step of the patient journey. Especially for urgent-care centers, making wait times available for patients before entering can have a tremendous impact on patient experience and satisfaction. Many hospitals have performed patient satisfaction studies and found that wait times were a big contributor to patient dissatisfaction. The study also found that patients insisted on their doctors keeping them informed at all times. This is where mobile apps can benefit patients. The app can even allow patients to select which healthcare facility is closest to them and has the shortest estimated wait time in the event of an emergency.
2. They provide access to vital information: The resources patients need are not always provided to them efficiently and safely. As a result, your patients may resort to searching for answers online, from sources not recommended by your doctors. For instance, 'what-to-expect' booklets for expecting mothers. In the event a new mom has a question, these booklets may prove to be beneficial but not always available. This is where an app can come in handy. The app can do an excellent job at providing instant access to patients in a moment of need. The task of providing answers promptly can be one of the most important factors in receiving high patient satisfaction scores.
3. They bridge the emotional gap: An intelligently built healthcare mobile app can help you bridge the emotional gap between patient and staff. Patients will feel more connected and empowered to take responsibility for their healthcare decisions. With mobile apps, healthcare providers can enhance the way overall wellness of patients is handled – without investing extra time or effort. In addition, healthcare goal-setting and monitoring will give patients plenty of opportunities to pat themselves on the back for considerable progress.
4. They allow patients to take control of their health: One of the most common benefits of healthcare apps is the effect they have on chronically ill patients. By using healthcare apps, chronically ill patients can keep track of their own health as well as connect with their healthcare providers regarding any concerns. With an easy-to-use wellness app, patients can set healthcare goals and track their progress. This can have a positive effect on the care of these patients, specifically because healthcare providers are better-able to intervene in healthcare problems early on. Meetings with a healthcare provider can help patients understand their illness and treatment options, making them feel empowered in their healthcare.
5. They offer a digital experience: One way to use your healthcare app to improve customer experience is by communicating with them through it. You can send updates such as special discounts, new services and free healthcare camps through the app. You can also send personalized messages directly through your apps, such as anniversary or birthday discounts or requests for reviews of your hospital. In addition, great patient service is easy to offer through apps, because you can let patients chat with your staff when they have a problem. You can even provide an in-app feedback form for patients to fill out so you know what kinds of features they would prefer in the app.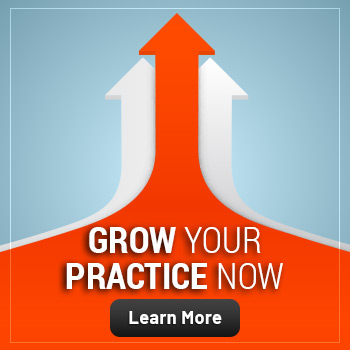 What Features Do Patients Desire in an App?
Mobile apps have taken patient-driven healthcare to an entirely new level. In the wellness space, mobile apps have grown exponentially in the last few years, with more than 165,000 apps available for iOS and Android users today. Patients are willing to engage with applications focused on health and fitness, and many healthcare facilities have taken note.
However, most apps are not even lucky enough to reach 10,000 downloads, and app usage data gives an even more discouraging pattern. This is strange, because patients who were showing a clear desire to use health and wellness applications are shying away from them.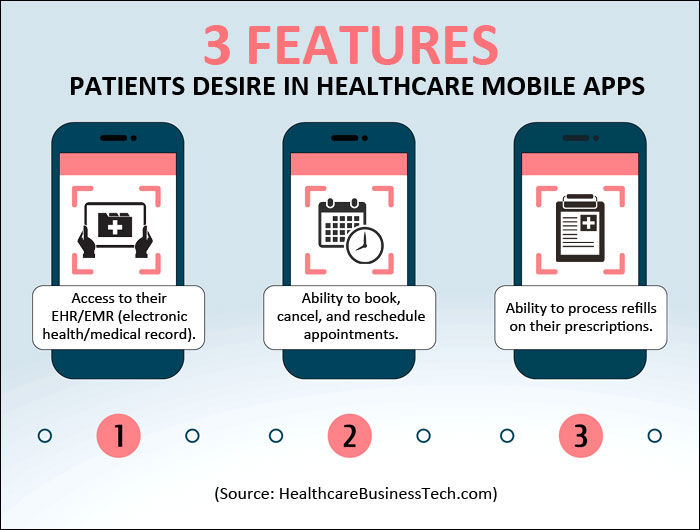 It boils down to one simple reason: Of the three most sought-after functionalities patients are looking for – access to medical records; the ability to manage appointments; and the option to request prescription refills – only 11 percent of hospital apps offer them.
A great healthcare app should focus on providing functionality and usability to patients. While it seems straightforward, the reality of existing apps indicates that these two main components have not been considered or successfully applied. Most medical facilities are engaging less than 2 percent of their patients through mobile apps.
The good news: The data gathered on successes, failures and what patients desire in an app has given developers an excellent opportunity to improve adoption and usage rates. While app development is a difficult process, app promotion is another battle altogether. Promoting your healthcare app is a complex task that will take a lot of planning in order to ensure the entire process goes smoothly. The following tips will make it easier for you to advertise your healthcare app to your target audience: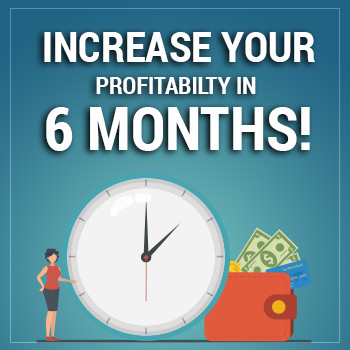 1. Give patients the functionality they demand: Robust features may not provide valuable functionality for your patients. Patients are generally quite receptive to healthcare apps – not because they are suggested by medical providers but because they are assured a positive result. Whether it is helping the patient manage a chronic disease or adapting to a healthy lifestyle, an ideal app should provide real benefits to patients. For a wider adoption of your healthcare app, it is important that you define the value proposition to your patients and the benefit they will receive by using your app.
2. Pay attention to UI/UX: All the time and effort you are putting into creating features and functionality that your patients may want to use can be fruitless if the user experience is not pleasant and the interface is not user-friendly. Most patients become accustomed to user experiences in the other applications they use, and those expectations transfer over to healthcare applications. For your app to be successful, patients should be able to find and use the features they want with the least effort. This is because the amount of time and effort it will take for a user to navigate your app is directly proportional to the level of frustration they will feel with the app. For your patients to continue using your app, it is important to make sure that the user experience is of the best quality.
3. Train your staff to help drive application adoption: Designing and developing a healthcare app is only half the battle. While many marketing strategies can be implemented to drive the usage of your healthcare app, the most effective driver of adoption may come from your doctors and staff. This is because when doctors suggest, patients tend to listen. In fact, according to a report by Accenture, when physicians recommend a mobile app, as many as 76 percent of patients listen to them and follow their instructions. Getting your staff on board with your new app will help you drive adoption organically and provide an excellent opportunity to show patients the huge benefit of using your application.
4. Leverage Influencer marketing and social networks: If a known doctor or a famous athlete endorses your app, you can be prepared for building a stronger relationship with valuable patients. If you can convince a celebrity to talk about your healthcare app, potential customers will follow his or her recommendation because people trust influencers when it comes to trying new products. In addition to influencer marketing, social networks can help you drive the adoption of your app. However, it is critical to include social tools inside your app to make sure your users share their achievements with their social circle.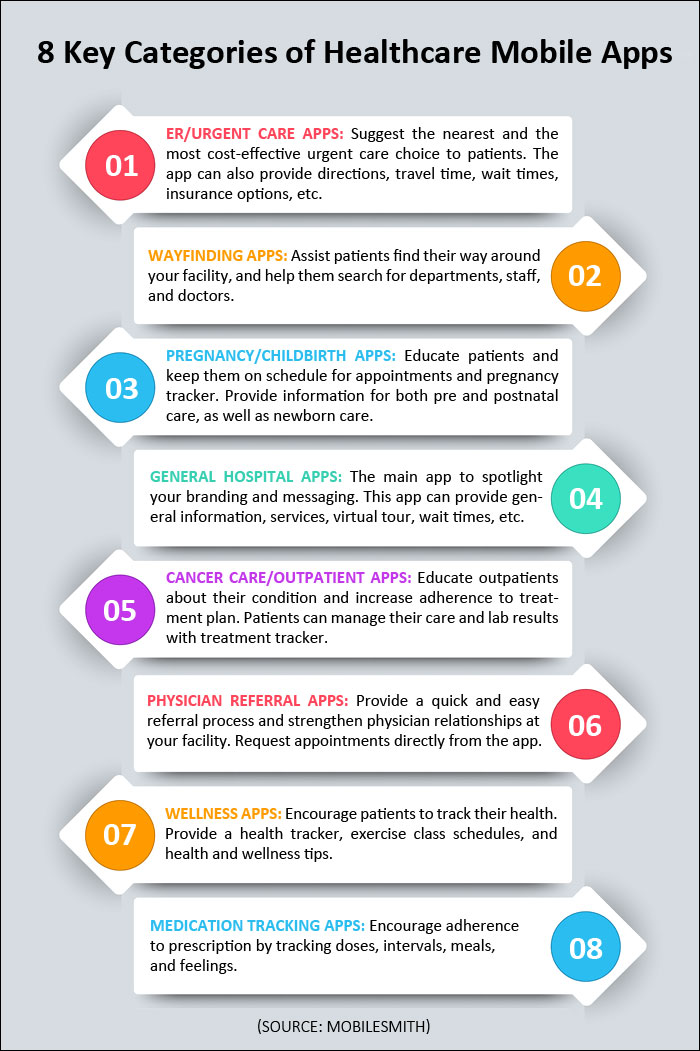 Wrapping Up
In the future, every task that can be done digitally will be done digitally. Health apps will schedule appointments, inform patients if the doctor is running late, help monitor medications adherence and help you follow your care plan efficiently. These changes will engage patients with their healthcare in new ways. It will also reform healthcare delivery.
Using a mobile healthcare app, hospitals can have better-coordinated workflow as well as timely access to patient information, enabling patients to create an unmatched healthcare experience.