Best Marketing Strategies for Ophthalmology Practices
Posted on

You already know your ophthalmology practice needs a steady stream of new patients to survive in this competitive post-COVID healthcare market. What you may not know is that you also need proven, effective marketing strategies for ophthalmology so you can seamlessly convert leads and prospects into patients.
Eye care marketing is about creating patient-focused programs specifically for ophthalmologists and eye care practices so they can attract new patients and retain existing ones. The most effective strategies include website design, reputation management, video, social media, healthcare SEO, and paid advertising.
Video: An Effective Ophthalmology Marketing Strategy
Video has become a mainstay among healthcare marketing strategies. It has proven to be an extraordinarily effective method of reaching new patients, building credibility, and capturing leads. Educational and storytelling videos are especially effective for eye doctors.
There are literally millions of stories in healthcare. That means millions of possibilities for creating engaging video content. Some options include:
An "Ask the Doctor" video where you or one of your providers answers common eye health questions asked by patients or prospects
A video testimonial where a single patient or group of patients tell their personal stories about how your practice helped them
A video infographic that educates viewers about specific eye health conditions or the most effective procedures/treatments for those conditions
A "How-To" video with home care or self-care instructions
An educational video featuring the newest technology in your practice and how it benefits patients with specific eye health conditions
A video office tour that helps patients better understand what to expect when they visit
By featuring your eye care providers on video, you can help build trust in your practice. Video allows prospects to see the human side of your providers, which can make your practice more likely to attract quality leads and new patients.

Reputation Management: Generate Online Reviews for Providers & Locations
Your online reputation can make or break your practice. According to BrightLocal's Local Consumer Review Survey 2022:
86% of people read reviews of local businesses
80% of people read reviews before booking appointments with practices
Generating reviews for each of your providers and locations is critical if you want to be perceived as a credible, trustworthy practice. The most effective way to improve your online reputation is to ask your patients and their families to leave honest reviews on Google, Facebook, Yelp, or any of the dozens of review platforms available. The best time to ask is when you are face-to-face with a patient.
Keep in mind that you will likely get an occasional negative review. Most practices do. Always respond to negative reviews by thanking the reviewer for their insight and asking them to contact you for a resolution to their issue. You want to be seen as a provider who cares about correcting problems.
The best way to overcome a negative review is to generate more positive reviews. The easiest way to do that is with a reputation management software solution that automates the process and provides you with a dashboard for tracking your progress.
Appointments and No-Shows: Use Automated Reminders
Millions of people miss their doctor appointments every year for a variety of reasons. These no-shows translate into lost revenue for your practice. To decrease no-shows, use automated appointment reminders via email or text messaging. This helps patients remember their appointments.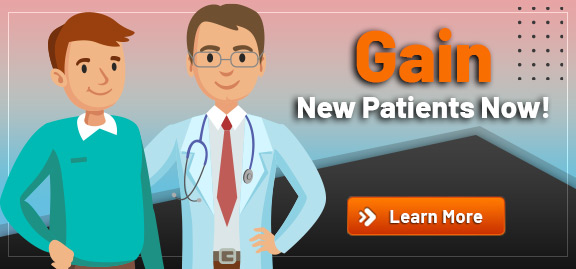 Gently remind patients of the potential health risks of missed appointments. If you notice that certain patients keep missing appointments, follow up with them to find a solution to their problem. Automated appointment reminders can help you minimize scheduling problems while steering your patients to your practice on time.
Give patients the option and convenience of scheduling their appointments directly from your website, as well.
Guest Posts, Blogs, and Podcasts: Promoting Your Ophthalmology Practice
Marketing for eye doctors includes establishing yourself as an authority while growing your organic search traffic and results. Spread your eye health expertise online by publishing a guest post or blog on an authoritative external website, preferably one that ends in .org or .edu.
Publishing thought articles on popular websites like WebMD or Healthline can also help prospects feel greater trust in you. And don't forget podcasts, which continue increasing in popularity among American consumers. Getting featured on a popular medical podcast is an effective way to reach a broader audience. Surveys show that nearly half of the U.S. population listens to podcasts or watches them on YouTube every month.
There's another major benefit to guest posting and podcasting. Each time you do it, you gain a backlink for your website. Backlinks are among the top Google ranking factors, so it's important to increase them anyway you can.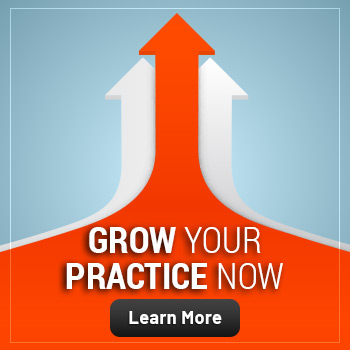 Paid Google Ads: Targeting Prospects with Purchase Intent
Google ads are pivotal in ophthalmology advertising, especially for refractive surgery markets. Setting up a Google ad campaign can help drive search engine traffic to your website using targeted keywords. With solid research, landing page optimization, and the right messaging, you can attract highly qualified surgical and non-surgical leads to your practice.
Google Ads also have a distinct advantage over social media ads. Google searchers tend to have a higher level of purchase intent because they are already looking for the targeted keywords and solutions you provide.
On-Page Healthcare SEO: Increasing Organic Traffic
Healthcare SEO is the process of helping your website rank higher in online search results. You can use the following categories of on-page SEO to obtain the most favorable web ranking:
Metadata – Include strong keywords in your URL, title tags, image tags, and meta descriptions to help your website appear in relevant searches.
Images – Make sure your images are correctly optimized with keyword-based tags. This will affect your page-loading speed, a major factor determining how long visitors stay on your site and how search engines rank it.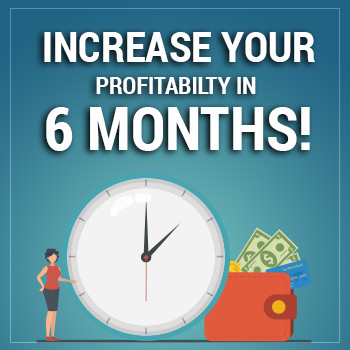 Keywords – Keywords are search terms people use to find information online. Embedding keywords properly throughout your website, including content headers and subheads, will improve your overall SEO ranking.
Value – Is your site well-structured from your top navigation bar all the way to your footer? Do you have an informative FAQ section that answers your prospects' questions? Is your content relevant and educational? These factors will increase the value of your website and play a major role in improving your search engine results and web ranking.
If you're not sure, perform an assessment of your website. A complete audit will provide diagnostic insights on those issues that may be hurting your website's performance and reveal ways you can correct or improve them.
List Management: Unify Practice and Provider Listings
Many prospects will find and interact with your practice via your Google Business Profile. Your Google Business Profile (formerly Google My Business) contains critical information such as your name, address, and phone number that should be accurate and consistent for all your locations and providers.
Unfortunately, many health practices make the mistake of having multiple listings that contain the same information. This can be confusing for prospects. Avoid this problem by eliminating and unifying any duplicate listings.
Check your provider listings regularly to ensure that your information is always correct and consistent. Keeping your listings accurate and properly managed can lead to fewer headaches and more success attracting prospects from your online presence.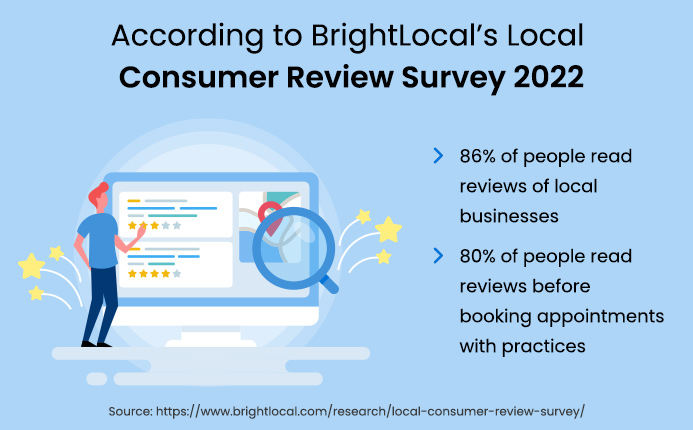 When in Doubt, Get Help from Marketing Experts
If you need help with ophthalmology marketing, consider partnering with a healthcare marketing agency that's experienced in marketing for eye doctors. The most successful eye care practices use their outside marketing team's knowledge to implement the most effective eye care marketing strategies.
Elevate a good eye care marketing plan to greatness by using all the marketing channels available. These include video, reputation management, list management, search engine optimization, targeted patient advertising on Google, and guest posts, blogs, or podcasts. To learn more about effective ophthalmology marketing, contact us.