What Content is Best to Feature on Medical Website
Posted on

When it comes to healthcare content marketing, it's not enough to merely put up a practice website and call it a day. If attracting, engaging, and converting new patients is important to you, you need more than just a bare bones website.
You need a website that's attractive, engaging, functional, and patient focused. You need content that speaks the language of your target audience, the majority of which read at about a 7th grade level. Your content should speak directly to their pain with empathy and understanding.
Unfortunately, many healthcare practice websites go the opposite way. They devote their content to talking about themselves and their capabilities, credentials, technology, staff, and location. They miss the opportunity to truly connect with prospective patients who want to know what their practice can do for them. Practices often show photos of themselves, their logo, their professional memberships, and offer vague taglines like "Putting the care back in healthcare" or "Helping people of all ages get healthy".
Your website may garner compliments from your peers because it looks good, but what medical practices really want is more patients. In this article, we'll discuss the best types of content to feature on your medical website to attract new patients.

Does Your Content Talk to Patients or at Them?
The main reason why your website isn't driving a sizable number of patients into your practice could be because the site talks about you instead of talking to the patient. Talking about yourself leaves little room for converting your visitors to patients.
Let's take your site's homepage as an example. If your first line of text says something like, "Here at XYZ Pain Care, we provide personalized care for patients of all ages," you have already distanced yourself from your reader. You're talking about yourself and may lose readers who are looking for reasons to make appointments. If, on the other hand, you start off by saying "If you suffer from joint pain in your shoulders, hips, or knees, you need effective treatment and fast relief," there's a much higher likelihood that your visitor will continue reading to learn more about your treatment.
Read More – How to Stay Patient Centric While Marketing in Healthcare Industry
Does Your Content Contain Medical Jargon?
Ask yourself how much of your website language goes over the heads of readers? If you use lots of medical jargon, most readers will have no idea what you're talking about. Which terminology will your typical reader understand more easily, "gastroesophageal reflux disease" or simply "GERD"? If you really want to connect with your readers, avoid using medical terms in your content. If you feel you must use medical terminology on your website, be sure to define each term using patient-friendly language that readers will grasp.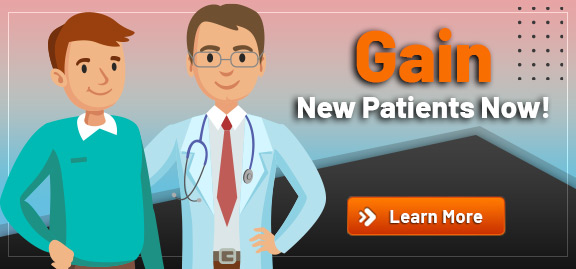 Are You Writing SEO Website Content?
 Is your SEO website content optimized for search engines like Google? You can only achieve optimization if you start by using strong keywords and key phrases in your headings, subheads, and text. In other words, use the same verbiage that prospects use when they conduct searches for healthcare practices. They will either type their search queries or speak their keywords and phrases using voice search. If you don't understand the science behind proper SEO keyword selection, consult with an agency that does SEO and content marketing for medical practices.
Do You Understand Patient Psychology?
 Patients want to be understood and guided toward healthier solutions so they can experience better health and a better quality of life. They want to be educated. They want answers to their health questions. They want to know that you care about them. While it sounds straightforward, it is also in direct opposition to the self-serving content on many medical practice websites. Your goal should be to connect with and engage patient prospects in every way possible.
Does Your Content Demonstrate You Understand the Patient's Pain?
Make this type of content the primary focus of your website, especially on the homepage. What you say above the fold, that place where the content is cut off and readers have to scroll down to read further, is essentially your first impression. This is your opportunity to communicate that you understand and empathize with the patient's pain and let them know they shouldn't have to live with whatever ailment they're dealing with.
Does Your Content Help Patients Understand What Causes Their Pain or Ailment?
Remember that patients and prospects want to be educated. They want to understand possible root causes for their chronic condition, pain, or ailment. Many patients educate themselves by searching for health information online, so it's especially important to help them understand how your practice approaches their health conditions and delivers the truth about treatment.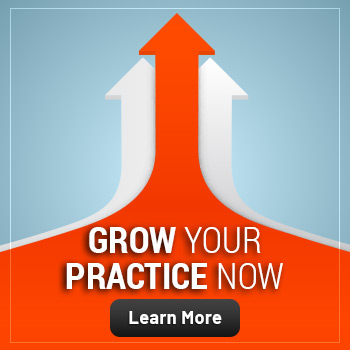 Does Your Content Guide Them Toward a Solution?
Once a patient is educated, he or she may need help understanding the next steps needed to find a solution. Are there any at-home remedies they can try to ease their discomfort before they visit your office? Can they make an appointment directly from your website? Do you offer same-day, next-day, or telehealth appointments? Do you provide the forms they need to complete before their visits?
For many patients, finding the right doctor depends on their insurance coverage as well as the insurance plans that doctor accepts. Consider adding a list of health plans your medical practice accepts, including Medicare. Also, be sure to include a "call-to-action" on every page of your website. Make your phone number prominent, along with a "book your appointment here" button and directions to the practice.
Does Your Website Include Blogs, FAQs, and Testimonials?
According to numerous surveys, blogs, FAQs, infographics, patient testimonials, and videos are among the most sought-after and viewed types of content on healthcare websites. These content types also give visitors more interesting reasons to stay longer on your website. Give patients and patient prospects what they want and be sure to include those types of content on your practice site.
Read More – 5 Content Types That Can Help a Practice Promote Its Services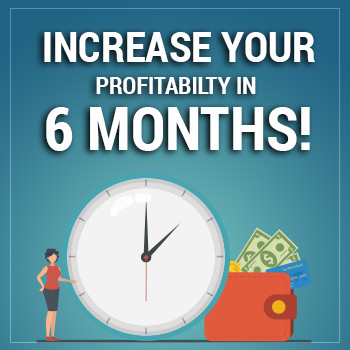 What Not to Do on Your Website
Now that we've discussed several types of content to feature on your website, it's time to mention a few things to avoid. Although these are often done with good intentions, they may drive visitors away from the practice rather than into your waiting room. If you want to empathize with patients and their perspective, avoid the following:
1. Don't Use Pictures of Scary-Looking Medical Equipment or Procedures
Most patients are thinking about overcoming pain and illness and improving their quality of life. That new technology in your practice may produce terrific patient outcomes and impress your colleagues, but it may scare patients away. For example, a podiatrist who insists on showing images of a foot/ankle fixation device with metal pins stuck into the flesh might not lure patients through the door for the same treatment.
If you want to feature photos or illustrations of a procedure, go ahead, but keep in mind how a non-medical professional such as a typical patient will see it and react. The goal should always be to help ease the patient's fears, give them hope for better health and a better future, and move them toward setting an appointment with you.
2. Don't Make Your Contact Information Hard to Find
While this may sound simple and obvious, basic contact information often gets overlooked by web designers. Your phone number should be in the menu at the top of your web pages and in the footer at the bottom of every page along with your practice name and address.
Knowing what to feature on your website and what to avoid can help you meet your patients' and prospects' expectations, gain more new patients, and grow your practice. It can also improve your search results and ranking. To learn more about SEO content strategy, consider partnering with a healthcare content marketing agency for medical practices.