How Crucial is Sentiment Analysis in Healthcare
Posted on

Want to know how your patients really feel about you and your practice? Try patient sentiment analysis, the latest buzz phrase in healthcare.
Sentiment analysis is a research method that gauges patient satisfaction with the health services they have received. The purpose is to improve and optimize the quality of healthcare services in private practice clinics, hospitals, and other healthcare facilities.
As the landscape changes regarding healthcare patient experience and patient satisfaction, healthcare providers are always looking for ways to increase revenue. They are eager to gain a competitive edge over others in their market. More importantly, they want to build positive relationships with their patients. And they want to know how to improve patient experiences.

Sentiment analysis, also known as opinion mining, is used to measure patients' perceptions about the care and treatment they receive and the kinds of services they want. It helps uncover opinions, attitudes, and emotions based on what patients feel and say about their care. It identifies patient feedback data based on:
polarity (negative, positive, or neutral comments)
emotions and feelings (sad, happy, angry, etc.)
intentions (interested or not interested)
Sentiment analysis ultimately helps your practice efficiently analyze patient feedback to understand where you need improvement and where your practice is most effective.
How Are Healthcare Practices Using Sentiment Analyses?
Healthcare providers are using sentiment analysis and resulting data to develop actionable insights that will improve patient experience and satisfaction rates.
Patient sentiment analysis gives you a clearer insight into the emotions a patient feels when they visit your practice. Comments like "we waited nearly an hour," or "I was on time, but the doctor arrived late," will help you understand the areas you need to work on. You can even rate your staff's performance based on these analytics. It might motivate them to perform more efficiently or improve their customer service.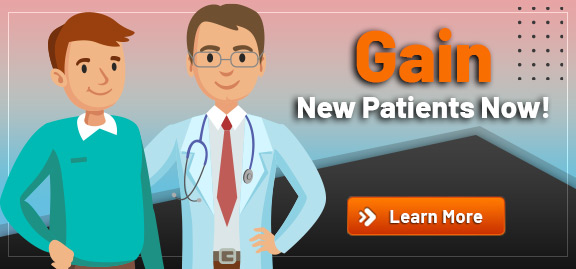 Don't Confuse Sentiment Analysis with SWOT Analysis in Healthcare
A SWOT analysis is a list of your practice strengths, weaknesses, opportunities, and threats. Strengths can include the skill and outcomes of your providers, on-time patient appointments and extended office hours. Weaknesses may include inadequate staffing, ineffective marketing, or lack of customer service training. This is where SWOT analysis and sentiment analysis intersect.
For example, if patients describe your staff as efficient or your doctors as understanding, you'll learn that these are strong characteristics of your practice that you need to retain. On the other hand, if patients describe your staff as rude and your doctors as condescending, you'll know where your practice should work to improve.
Opportunities can include a sudden influx of new patient prospects within your community or discovering an underserved market in your area. Threats can be anything that impacts the financial stability and long-term success of your practice, like a new competitor in town or a series of negative online patient reviews. SWOT analysis is an indispensable marketing tool.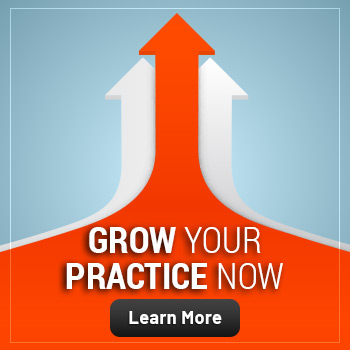 Sentiment Analysis Can Improve Healthcare Services Five Ways
Here are five more important ways that sentiment analysis can help improve your healthcare services:
1. Higher Patient Satisfaction
Satisfaction levels can vary widely even among patients within the same practice. But thanks to the reviews and feedback you gather from sentiment analysis, you can gain helpful insights and an overview of all your patients' satisfaction levels. By openly addressing patient dissatisfaction, you can increase patient loyalty and practice growth.
2. Improved Patient Retention
Attracting patients is only half the battle. The rest is keeping patients in your practice for the long term. Sentiment analysis helps you address negative issues that require urgent attention. More patients will stay with you if they see improvements in areas with which they've had issues with in the past.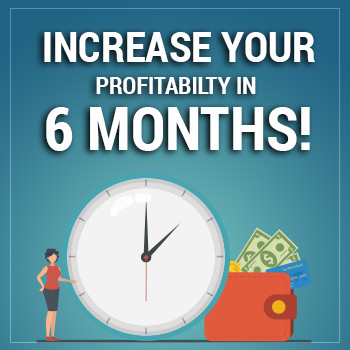 3. Better Patient Care and Customer Service
Sentiment analysis can help your healthcare practice improve patient care. Using the data you gathered, you'll gain an understanding of the treatments patients are looking for and whether they are happy with the quality of services you provide. Plus, what you learn about your staff's performance can lead to better customer service and improved overall care.
4. Stronger Motivation for Employees to Perform Better
Sentiment analysis quantifies your employees' performance. Patient reviews and feedback about your staff's performance can give you an overview of your employees. If the feedback is positive, it can help boost your employees' confidence and motivate them to continue providing quality patient-focused care. If the feedback is negative, it can help you suggest areas for improvement during employee performance reviews.
5. More Patient Referrals
Happy, satisfied patients will be more likely to refer their family and friends to your practice. Not only does this help increase new patient acquisitions at very low cost, but it also helps increase your star-ratings on popular patient review platforms like Yelp, Google, Healthgrades, and Vitals.
In conclusion…
Sentiment analysis helps you determine patients' needs and improve your marketing efforts. Healthcare professionals and practices can use resulting data to learn what patients are saying about them and modify their office processes and marketing strategies to meet patients' needs. Ultimately, this will help practices receive more patient referrals and increase their revenue.
Knowing how patients really feel about various aspects of your practice can help you improve operations and efficiency so you can gain more new patients. It can also improve your search results and Google rankings. To get help with sentiment analysis, consider partnering with a healthcare marketing agency that's devoted to improving customer service in healthcare.