Essential Design Elements for a Great Dental Website
Posted on

6 Best Dental Practice Website Design Elements
If you are a dentist engaged in dental practice marketing, you already know how important your website is when it comes to attracting more patients. And you know that most dental care consumers are looking for a practice like yours online. To attract more patients, you must include certain nonnegotiable website design elements. The best dental websites include easy navigation, relevant content and clear calls-to-action.
The most attractive, engaging dental website design encompasses several elements that work together synergistically to create an outstanding user experience for prospective patients who visit. Without every one of these elements in place, your website cannot and will not perform at its best. Here's a closer look at 6 best dental practice website design elements you cannot live without.
1. Responsive Design
The best dental websites have what's known as responsive designs. According to Google, responsive web design makes it easier for patients to share and link to your content while its algorithms accurately assign properties to your pages. Google research shows that most users now access the search engine through mobile devices. In fact, Google has been practicing mobile-first indexing since July 1, 2019. Consequently, the company recommends using responsive web design for many reasons.
Ultimately, prospective patients will visit your site using a variety of devices – mobile, laptops, desktops and tablets. Since responsive web design automatically adjusts to fit the content on these devices and screen sizes, it gives you the opportunity to provide a positive user experience for everyone.

2. Easy, Intuitive Navigation
According to a survey conducted by Clutch, 94 percent of users believe that easy navigation is the most important website feature. When a prospective patient is seeking information, he or she can be frustrated by landing on a website and not being able to find what they are looking for due to poor navigation.
Logical, well-organized dental website design navigation makes it easy for people to move between pages and find the information they want. Each page of your dental website needs a header that briefly describes the page content using high-value keywords to improve SEO. This helps present information in a logical manner by using a classic structure that prospective patients will recognize and understand.
3. Well-Written, Relevant Content
Content may not be the first thing you consider when you think of dental website design, but it is critical to the success of your website. Your website content tells the story of your practice and what you have to offer. It should be well-written, casual, conversational, relevant and engaging for readers.
Make your content more easily digestible by using subheadings to break up text. Short sentences and paragraphs are most desirable. And, whenever possible, present information in bulleted list form, which is often easier for most prospects to read than large blocks of text.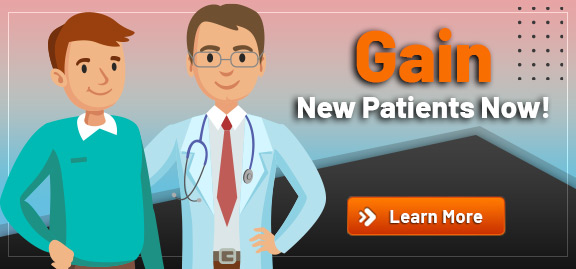 Always proofread and spell-check your content to eliminate misspellings and grammatical errors that make your dental practice look unprofessional. It is best to have multiple pairs of eyes checking and proofreading everything. Flawless content will make your dental practice appear professional and trustworthy to prospective patients.
4. Clear, Concise Calls-to-Action (CTAs)
The ultimate goal of your dental website should be to convert visitors into patients. The way to do that is with a clear, concise call to action (CTA). Use prompts such as "Call us today" and "Request an appointment" prominently on every page of your website, which will make it easier for prospects to contact your practice.
It's important to include a variety of CTAs because not everyone wants to reach out through the same medium. Some people prefer phone calls, while others would rather connect through an online appointment form or email. Make sure your CTAs cover all the bases, so you can provide every prospect with easy access.
5. Short Videos
According to Wyzowl, 86 percent of businesses now use video as a dental practice marketing tool to attract more patients. And 96 percent of consumers say they've watched explainer videos to learn more about a dental product or service.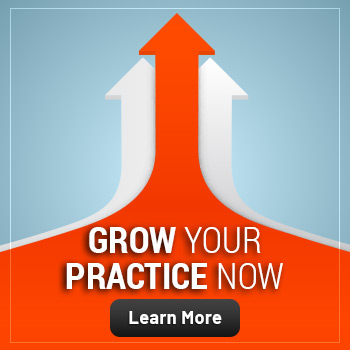 Including video in your dental practice website adds serious value. You can engage potential new patients by creating videos that explain your services. This helps visitors quickly learn more about your services and their benefits. Also, consider adding short video testimonials from actual patients about their experiences. This offers the added benefit of giving a friendly, communal tone to your dental practice website. Video testimonials can be powerful tools for converting new online visitors to patients.
6. Quality Images
According to Venngage, 52 percent of marketers cite visual images as a very important form of marketing. That's why your dental website should include quality images that complement your text content. For example, introduce patients to your dental team by including professional headshots and provide bios on your "About Us" page. Include office photos of your reception area and exam rooms or surgical rooms so patients can envision themselves receiving treatment there.
Attract More Patients with Superior Dental Practice Website Design
The best dental websites include a variety of website design elements like those mentioned above. These elements make the websites more attractive and functional. Remember that your website is the first impression many patients will get of your practice. By investing in a quality site, you add value that helps attract more patients to your dental practice.
Keep in mind that prospective patients expect to feel welcomed and receive exceptional care from your dental practice. Your dental practice marketing and website design should embody the positive experience that patients expect at your practice.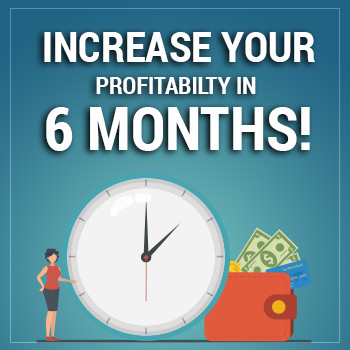 Put yourself in your prospective patient's shoes. Consider what information you would want to know if you were a prospective patient. Present complete information about your services and contact information. Make it easy for prospects to contact you and make appointments.
Deliver a user-friendly experience with your design elements. Get additional inspiration for your custom dental website by studying the websites of your dental competitors. A custom dental website should include your logo and brand colors, and present information that makes your location and services unique. You want to stand out from other dental practices in your area.
Consider adding website features that will help turn your website visitors into office visitors.
Attract more new patients and improve conversions through your dental website. Remember that the ultimate goal of your dental website is to convert online visitors into patients. That means each of your webpages should have clear CTAs that direct visitors to their next step. Make sure to enable online scheduling so patients can quickly make appointments at their convenience.
If you lack the time and resources to add these essential elements to your website, consider partnering with one of the reputable company that provide dentist web design services. Consult with a dental healthcare marketing agency that offers a wide variety of dental website marketing services. You can make your life much easier and more profitable by consulting with Practice Builders. To learn more, visit practicebuilders.com or call 855-898-2710.