Branding Checklist for Multi Location Health Providers
Posted on

Branding can be a challenging concept for multilocation healthcare providers. The difficulty often stems from internal debates about practice names, including which ones to keep and which ones to drop, but it can also include internal politics and brand inconsistencies across all locations. In fact, multilocation branding can seem like a daunting task, especially when you don't think in marketing terms.
You may be in the early stages of rebranding practices, have various names and locations to consider, or might have just purchased one or more new practices or even be starting your own new practice. With some advance planning, you can ensure a smooth branding process while creating a brand checklist and enjoy the benefits of better healthcare branding. But, before you start on a multilocation branding project, there are several important things you must have in place to successfully deploy your multilocation branding. These include:
Identify your branding goal(s)
Conduct your research
Research brand names
Choose the right brand architecture
Bring together the right team
Clarify your brand identity and messaging
Launch your branding
Let's look at each of those in more detail.
1. Identify your branding goal(s)
For multilocation practices, the need for better healthcare branding is often based on a current challenge, something that is preventing your organization from presenting its brand accurately or consistently. Imagine, for example, having 20 practice locations, five of which are branded with different names. Imagine that those five have practice names that don't reflect their locations. They're located in Nevada, but the parent brand name includes "Arizona." This creates confusion and inefficient marketing.

Your goal should be to create a cohesive brand by using a standard naming and brand architecture for all practice locations. Here are some challenges you might face prior to rebranding your multilocation practice:
Your brand is outdated
You have a new target audience
You have a negative reputation
Your brand has merged or been acquired
Your brand doesn't stand apart from your competitors
Your brand doesn't represent your mission, purpose, and values
You've grown beyond the geographic boundaries associated with your name
Locations named after founding doctors and associations are no longer relevant
Your brand name is too generic and there are too many similarly named entities
2. Conduct research
We recommend that you conduct extensive research on competitors, consumers and marketplace dynamics. It's important to understand your competition and how your multilocation branding compares to them and their strategies. This research should include an analysis of your current competitors and aspirational competitors to determine how you fit in the marketplace and how to fine-tune your brand.
Multilocation branding requires time and resources. To do it right, you need to have all of your stakeholders on the same page. Multilocation businesses often have multiple stakeholders, which can make reaching a branding consensus difficult. Your ultimate goal should be to gain proper buy-in before beginning the project. Properly interviewing stakeholders will yield a wealth of information your team can use for branding.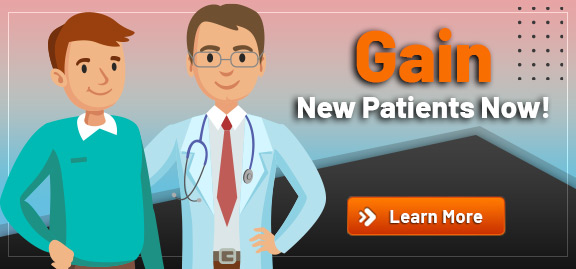 3. Researching brand names for multilocation practices
When choosing a name for your healthcare organization, there are many things to consider, including:
Is it meaningful and unique?
Does it represent all locations?
Does it align with your vision and values?
Does it create a positive image or convey a benefit?
Can you own it? Can you get the trademark and/or the website domain legally?
Does the name have value and name recognition?
Is the name future proof? Can it grow with your organization and stay relevant?
4. Choosing your brand architecture
After you've identified your goal, done your research, and gained insight from your stakeholders, you can decide on the best brand architecture for your multilocation practice.
Your brand architecture defines the relationship between your various locations and includes brand naming. There are four main approaches to brand architecture:
Branded House: In this model, your firm is the brand. Services and practice areas are all subsets of the primary brand. In healthcare, think of Kaiser Permanente as a branded house. With this approach, your multilocation practice would have a single brand. The branded house model is an excellent choice for healthcare organizations that have a strong audience and reputation.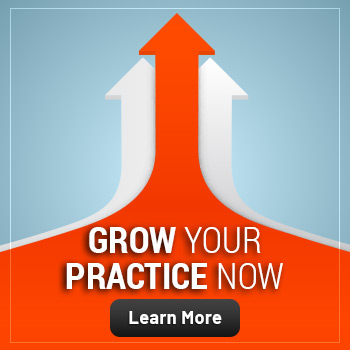 Endorsed Brand: This brand architecture includes individual and distinct brands linked together by the endorsing parent brand. In this model, the parent brand plays a supportive and linking role and a shared high-level promise valued by target consumers. This allows for independent naming structures, minimal change to established practices, opportunity for future expansion and an easier transition for existing patients.
Sub-Brands: This is when the leading brand creates a subsidiary/secondary brand. For example, as a branded house, Apple has sub-brands such as iMac, iTunes and iPhone. Sub-brands are created as an opportunity to reach a new audience and can help build and sustain relationships with them.
House of Brands: In this architecture, branding is focused on the subset brands, and the parent brand gets little or no attention. Proctor and Gamble is a perfect example of a house of brands architecture since it includes Bounty, Charmin, Crest, Dawn dishwashing liquid, Downey, and many other brands. This brand approach requires many dedicated resources because each brand operates with its own brand messaging and marketing efforts. Pacific Dental, for example, is a dental service organization with hundreds of locations and community-based names. The house of brands approach allows them to build a local presence with a community feel.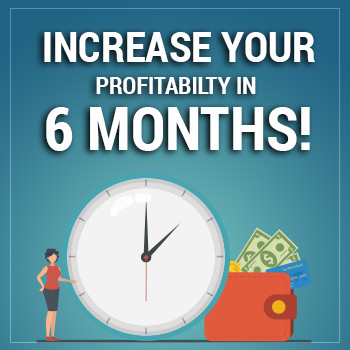 5. Finding the right creative team
You need a team with extensive healthcare marketing knowledge and excellent communication skills. Your team will include a creative director, graphic designer, healthcare content strategist and healthcare content writers. You'll also need web designers, SEO analysts and other marketing professionals to ensure best results. A good healthcare marketing agency will include all of these professionals.
6. Clarifying your brand identity and messaging
After you identify your brand architecture, you need to clarify and fine-tune your brand identity and messaging. Understand your purpose, vision, mission, core values, brand essence and messaging. You'll need to develop your brand personality, brand voice and tone, and your brand messaging. Your visual identity includes your logo, typeface, colors and images. Most people think in terms of these visual elements as branding. Make sure every element has a defined purpose. Then create a guide on how to use your brand correctly.
7. Launching your branding
Launching your branding correctly requires a separate checklist of things to do:
Determine a launch date and timelines to keep everyone on track
Communicate with appropriate people (employees, referring and admitting doctors, donors, community leaders, patients, etc.)
Develop a distribution plan
Share updates with stakeholders and internal teams
Prepare press releases, blog posts, and related announcements
Update appropriate content, including website, SEO/keywords, domain names, meta data/title tags, logos, content, images, etc.
Conclusion
As healthcare marketing agency , we've seen more changes and market disruptions in the past few years than in the previous 30 years combined. Today, this reorganization is happening at an accelerated pace as mergers and acquisitions shake up the healthcare industry. It's a mega-trend of consolidation as small individual practices or groups are acquired and rolled into larger entities. Consolidation is happening all around you, and it includes physician-led groups, private equity firms, hospitals and health systems.
Each of those newly aligned locations must be properly branded and marketed to their respective target audiences and communities. Use these checklists for better healthcare branding and rebranding practices no matter how many locations you have.
If you need help building a branding checklist, you can consult with a healthcare marketing agency that offers an armamentarium of branding and marketing services. Make your life much easier and more profitable by consulting with a healthcare marketing agency like Practice Builders. To learn more, visit practicebuilders.com or call 855-898-2710.