How Dental Practices Can Dominate Local SEO in 2019
Posted on

Whether you are managing a small dental practice or running a big hospital with multiple physical locations, you just cannot deny the importance of local search ranking of your dental practice on Google. Local SEO is critical to smaller dental practices that operate on a local level. While national SEO focuses on improving search ranking across the country, local SEO focuses on appearing on SERPs in a specific region or area.
According to a report, nearly 35 percent of all search engine traffic is local. Without local SEO, your dental practice could be losing out on a significant amount of leads and web traffic. By optimizing your local SEO, you can expect an increase in website traffic, qualified leads and increased online conversions. All of this is because the local SEO strategy is more relevant to your local patients. Local SEO is a focused strategy and can help you compete more effectively against bigger dental practices that have more time and money to invest. By effectively implementing local SEO strategies, you can neutralize the advantage of bigger practices that rely on brand recognition and management instead of value creation for drawing in more traffic.
Local SEO offers numerous benefits to your practice. One of the top benefits is that potential patients will find your website quickly when conducting an online search. A highly targeted local SEO strategy will help you market your services and attract the right kind of patients to your dental practice. Here are five ways local SEO will help your dental practice: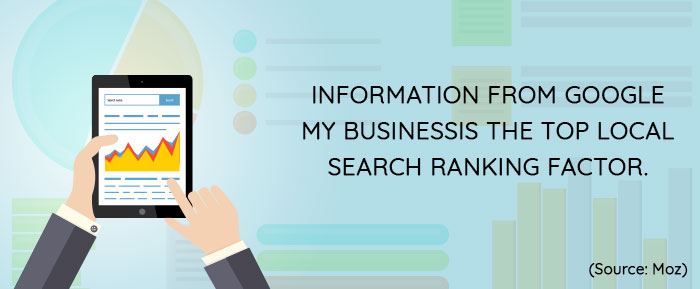 1. Generate more leads: Lead generation is a typical local SEO goal for most dental practices. Be sure to include specific keywords in your content strategy. The more people who read your online blog posts, the higher your website will rank in local search engine results. This will also help generate qualified leads and attract patients.

2. Grow your practice: Most new patients perform local searches in order to find the nearest and the best dental practice in their area. Therefore, practices that develop localized online presence are more likely to attract potential patients in a local market. Local SEO efforts make it easier for potential patients to find your practice online if you have effective strategies tailored to promoting your services.
3. Connect with local patients: A lot of dental practice marketers believe that if they target larger communities, they will attract patients from these areas in addition to patients from their local area. On the contrary, dental practices that aim at bigger areas and neglect the needs of patients in their local area fail to attract new patients. By providing local patients with relevant information, you can connect with them before they contact your dental practice.
4. Increase online visibility: When you list your dental practice on local online directories, there is a higher chance for you to appear on local search results. As a result, potential patients in your area may learn about your dental practice and may want to contact you.
5. Improve online reputation: An effective local SEO campaign can increase the number of targeted visitors to your dental practice website. Increased traffic will mean a higher conversion rate, which is essential for improving your brand image and reputation. In addition, by claiming your accounts on social networking sites, directory listings and patient review sites, you gain control over your online reputation. Local SEO can help you connect with the target audience and build long-term relationships by offering online promotions and patient support services.
Local SEO for dental practices is here to stay. Potential patients will always be looking for local dental practitioners to get what they need, and search engines will ensure only relevant dental practices are noticed on results. So, forget Yellow Pages and start thinking of innovative ways to increase your online presence and boost your website to show up on the first page of search engine results.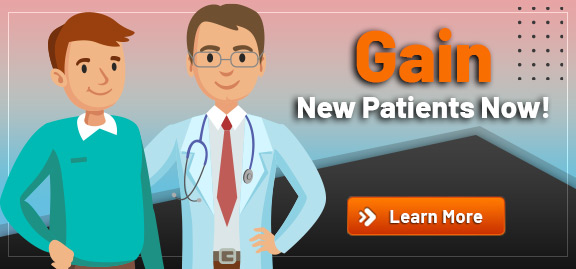 Local SEO Checklist for 2019
While every dental practice out there is looking to attract more patients and to rank higher for relevant keywords, what strategies can they implement to win in local search? Now is the time to assess your local SEO strategy and build a healthcare marketing plan to help you achieve a higher local search ranking. Here is your local SEO checklist for dental practice in 2019: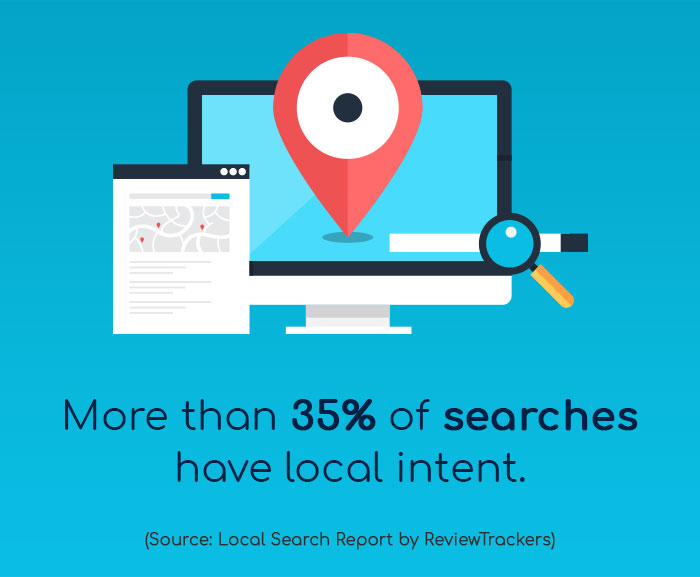 Is your website mobile-friendly? Since mobile searches have surpassed desktop searches as of 2015, Google prefers mobile-friendly websites over regular websites. You can use Google's checker to assess the mobile-friendliness of your dental practice website. You will lose both potential leads and search engine rankings if your website is not mobile-friendly.
Is your Google My Business listing optimized? It is a known fact that Google My Business listing is critical for local SEO. In order to optimize your GMB listing, you should claim your listing and make sure that multiple locations of your dental practice have their own listings. It is important to enter an accurate business name with complete physical address, phone number and website URL. The information provided here should match your name, address and phone number (NAP).
Is your content optimized for local SEO? Content can make or break your dental practice. The content should be unique and relevant to your practice, services and target audience. In addition, try to include a minimum of 500 words of local content on each web page, using hyperlocal keywords and references whenever possible. You can also consider including local patient reviews on your website.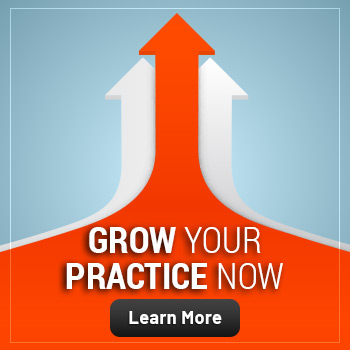 Have you included Google maps on your website? Google maps will help potential patients find your dental practice. If you have only one physical location, you can embed a Google map in your contact section or page. If you have multiple locations, you can embed a Google map of each location on its landing page.
Are your title tags optimized? The title tag decides the information that will display on Google when a potential patient searches for your dental practice using relevant keywords. Therefore, it is important to write unique titles for each web page and try to include your local keyword for that page. In order to ensure your title displays correctly in search results, try to restrict each title to fewer than 60 characters.
Are your meta descriptions unique? A meta description appears under the title tag on search engine results, and it tells searchers what they may find on your website. Each web page needs a unique meta description. It is important to write short and crisp, clear meta descriptions for each web page using local keywords.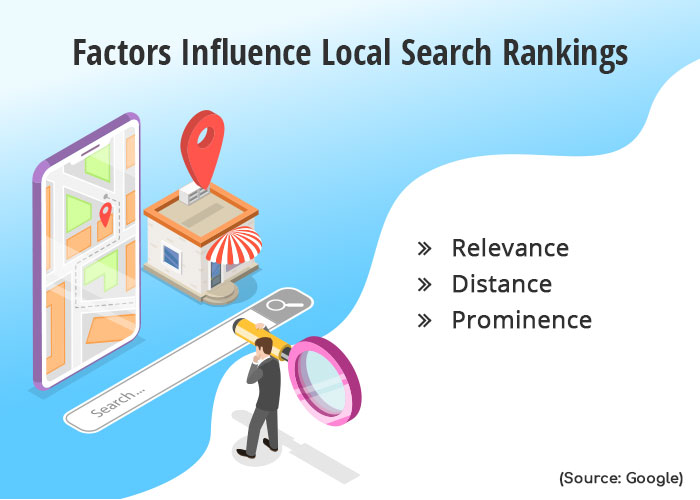 Have you optimized heading tags? Heading tags help manage and format the content on your website. For heading tags to work effectively, put one H1 tag on each web page and include your primary local-area keyword in it. Using H1 headings appropriately will help search engines identify your keywords and the content of each page.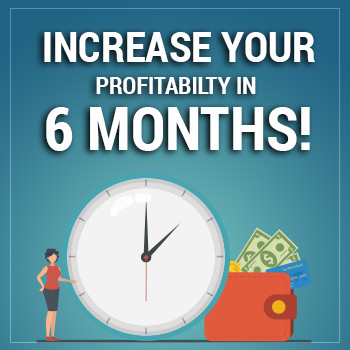 Are you leveraging Schema Markup? Schema Markup allows you to add relevant information about your dental practice. You can take advantage of Schema Markup by adding structured data markup to your landing page if you have only one physical location. If you have multiple office locations, you can put local schema on each location's landing page.
Are you tracking online reviews? Make sure your dental practice is listed on the relevant third-party review sites. You can also identify local review sites and claim your listings there. Be sure to assign someone from your staff to keep an eye on online reviews. Never ignore any patient review – positive or negative. Have a process in place to request reviews from your patients.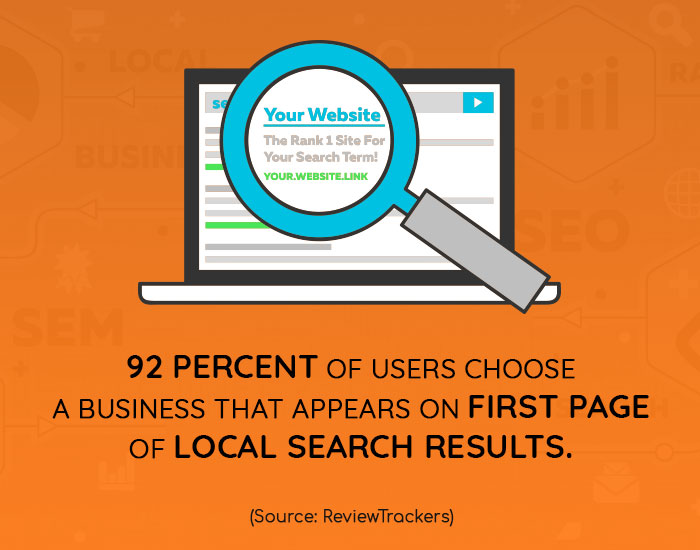 Wrapping Up
Before you start your local SEO campaign, first have a look at your local search rankings. This will help you arrive at some conclusion, understand the road ahead and carry out competitor analysis – all of this is important for your local SEO campaign.
Start small and keep working until you get the desired results with local SEO. Master the basics first and you will get plenty of time to implement advanced SEO.
And if you are still having trouble with your local SEO rankings, contact the dental practice marketing experts at Practice Builders. We can help you.