How to get a referral for a chiropractor?
Posted on

If you are a chiropractor, a strong referral network is critical for your practice growth. By not growing your referral network, you could be overlooking growth and revenue opportunities.

Here are the three practical ways to get a referral for a chiropractor practice: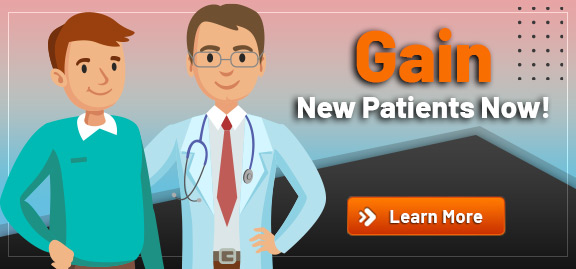 1. Create a plan: If you are looking to get a referral for a chiropractor practice, the first step is to create and implement a referral marketing plan. However, it takes time to develop professional relationships, don't expect overnight results.
2. Build Your Network: The core of chiropractor referral marketing is building a diverse and extensive network. While fellow chiropractors may know you well, they might not refer patients to you. Though your crucial referral sources are physicians, they aren't your only networking sources. Since chiropractic treatments affect every part of the body, virtually any provider can be a good referral source for you.
3. Maintain Strong Relationships With Potential Referrers: Referral relations demand care and maintenance. Don't make the mistake of building and forgetting these critical connections. It is essential to track how many patients have been referred to your practice by a given source and how frequently. You can monitors these numbers by documenting and tracking referrals. This exercise will help you identify existing and potential referral sources. Reach out to them and nurture the relationship.
4. Simplify the Referral Process: Most professional referrals happen when a physician tells a patient that they should consult with you. The referring doctor may not provide your contact number, which means some of these patients may never visit your practice. Instead, provide the referring doctors in your area with a document to fill out and fax to you with the patient's details, the reason for referral, and the patient's contact details. This simple step will make it much more likely that the patient will schedule an appointment with you.