9 Guaranteed Ways to Attract More Patients to Your Dental Clinic!
Posted on

As a small dental practice owner, the goal is growing the count of new patients — that's the name of the game!!
Even if you have built up a loyal patient base, new patients are crucial to scaling your dental practice for the long term. You need to make sure your dental practice is always relevant and inviting to new patients. The influx of different patients will help you keep service quality up the mark and your treatments innovative.
But the million-dollar question is – How can you attract more new patients?
Before we get too tactical, lets pause and look at the following steps:

Step 1: Identify what kind of patients you are looking to attract.
Step 2: Understand your target audience's preferences.
Step 3: Set short-term goals for the number of new patients you want to acquire.
Step 4: Figure out how much budget and resources you can allocate to bringing in new patients.
Step 5: Actively engage with prospects on their preferred social media channels and communication platforms.
Of course, while the following above-mentioned steps are a good outline to the success of your patient acquisition strategy, they cannot tell you how to hook new patients. But we will! Reach on!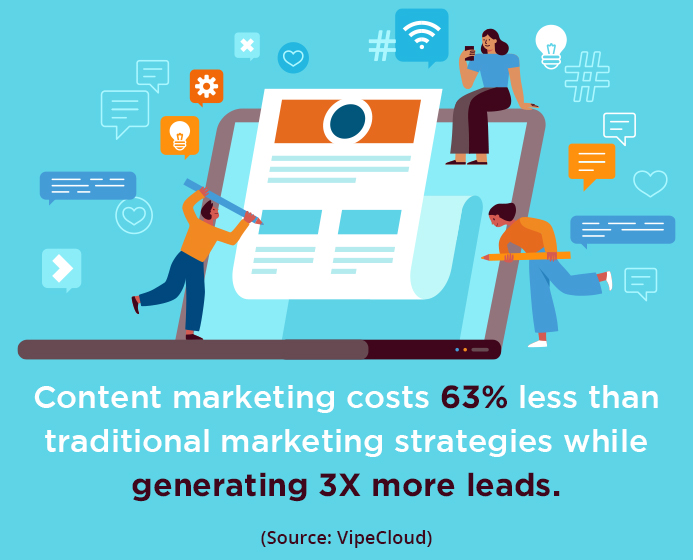 Tips to Attract New Dental Patients
1. Offer discounts
Patients today look at the value of money and deals, even when they are searching the Internet for a dentist nearby. Encourage them to visit your dental practice by offering discounts or specials such as, a free consultation after two paid ones. Discounts and deals can attract new patients who have been considering visiting but needed an incentive to change their existing dentist. After these patients start visiting your practice, track their behavior to assess what type of services they are more interested in. This will help you create future marketing messages for growth in the practice, and patient engagement.
2. Ask existing patients for referrals
Once you have gained a patient's loyalty, put that to work by asking them for referrals. Your existing patients are one of the best sources of new patients. However, you can't be passive and wait for your existing patients to bring their colleagues, friends, and family to your dental practice. Instead, take control and create a strategic approach to solicit referrals from your satisfied patients. Send patient feedback emails to make sure patients are happy with your services, and then send a follow-up email asking for referrals.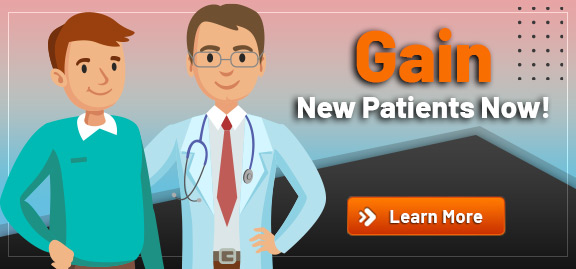 You might want to read: Your One-Stop Guide to Dental Patient Referral Marketing
12 Clever Ways to Ask Patients For Reviews of Your Dental Practice
3. Position yourself as the expert
Give potential patients an excellent reason to visit your practice and try your services, which is your first step to making them loyal patients.
Provide value and establish yourself as an expert having an in-depth understanding of the problems they are looking to solve. This might take the form of sharing content via blog posts, webinars, guest articles, podcasts. All of these activities will help you attract a fan following, and as long as you have a structured approach, you will be able to convert your followers into paying patients.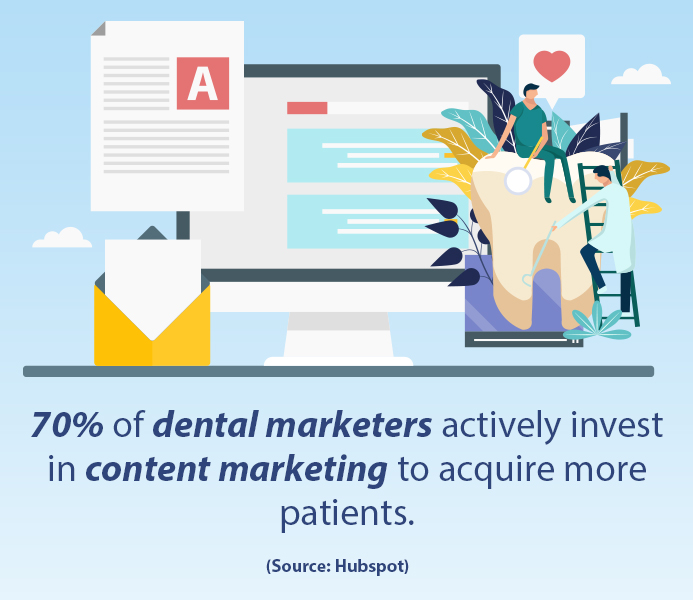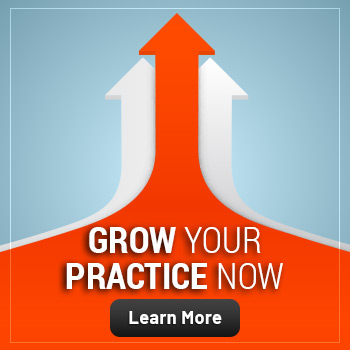 4. Nurture partnerships
There is no better way to acquire more patients than by meeting new people from your industry and sharing your story. Teaming up with medical practices that offer complementary services will allow you to take advantage of synergy, which can effectively expand your dental practice. For instance, consider the thought of teaming up with a local physician. Nurturing relationships will help you create a strong patient base. You can consider joining local dental practitioner associations and other networking organizations. Teaming up with local physicians and strategizing how you can market to one another's patients is a smart way to attract new patients cost-effectively.
5. Update your website
Search engines are the primary way for patients to find new dental practices. That means your dental website has to do the heavy lifting so patients can find you. Assess your search engine optimization techniques, including making sure your website is mobile-friendly. Even your website's layout makes a difference. Too many graphics or visual media can slow your website's load speed, which is a turnoff for visitors. Consider using online tools to test your website's usability, and be sure that visitors can quickly contact you or schedule an appointment. If you don't have in-house expertise, hire a website design company like Practice Builders to help.
6. Hire talented staff
It is no secret that trained employees make excellent dental practices. One good employee can help your practice achieve 10 new patients on average. On the contrary, a bad one can drive away those 10 patients – and you will need to hire more employees to regain those patients that were lost. Also, most dental practice owners or marketers will have a hard time achieving specific goals all on their own. For that, you will need skilled, experienced, and trained professionals. Find the right employees, and they will set the stage for your vibrant growth.
7. Leverage social media
The one place where your patients are most active is on social media. Social media is also one of the most cost-effective ways to influence your existing patients, as well as attract new patients. If you use social media platforms the right way, you can work toward placing your brand in front of a large audience within a short time. By focusing on building relationships through social media, you can better magnify your marketing plans and gain a loyal following. However, when using social networks to attract new patients, make sure your choice of social media platforms is right. Only choose platforms that are frequently visited by your target audience. Create brand pages on those sites and regularly post engaging content related to your dental practice and industry. Don't forget to use keywords and hashtags relevant to your niche.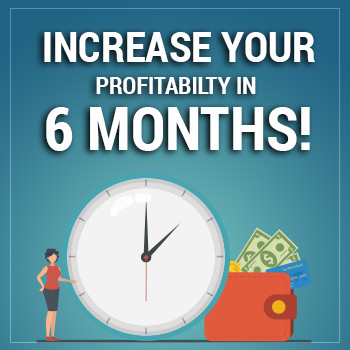 8. Create compelling content
No matter how strong your dental marketing strategy maybe, it's the content you publish that patients will talk about. If you notice your content is not generating much engagement, it could be because your content is not compelling enough. Your fundamental goal should be to position your dental practice as the best in the local area. This not only attracts clicks and likes but also creates trust. For content to excel, you have to develop a solid content marketing strategy. When creating content, choose a relevant topic that offers value to readers. Try to answer your readers' questions. Solve their problems, and you will gain their trust!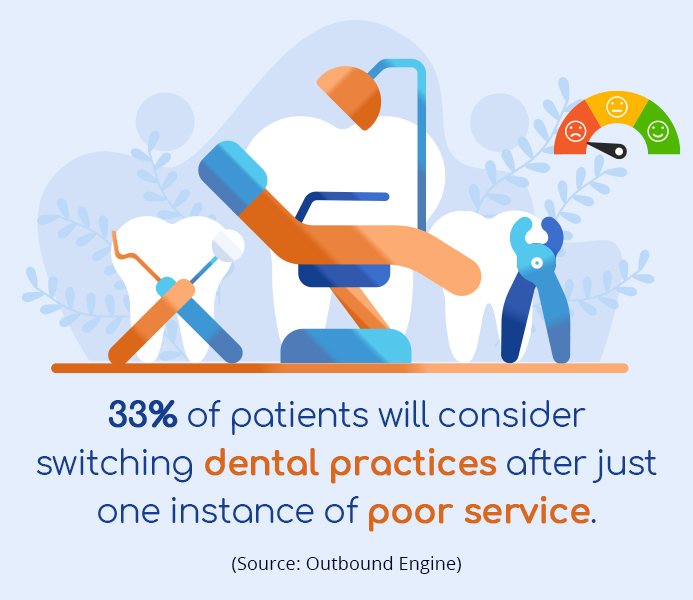 9. Know your competitors
Competitor analysis has become an essential part of any dental practice marketing. Knowing your competitors does not mean stealing their ideas. Instead, it's all about knowing their strengths and weaknesses. Gathering this information will help inform and fine-tune your patient acquisition strategy. While analyzing your competitors, it's essential to know what you're looking for and how that information can help your dental practice. For example, does your competition lack a solution that your audience is searching for? And is your dental practice in a position to provide this solution? An effective way to answer such questions is by analyzing industry reports, checking competitors' range of services, going through their websites and SEO strategies, reviewing their content marketing strategy, and reading their patient reviews on third-party review sites.
Conclusion
The most impactful way to use these nine strategies is to combine them. That way, their strengths will reinforce one another and give you a better competitive advantage.
You must also build a reputation for good quality and excellent patient care. Patients might love you for your deals and social media posts, but they will come back to your practice only if you treat them well and provide unmatched service quality.
Looking for more innovative ways to accelerate your dental practice's growth and attract more new patients? Practice Builders has the tools and expertise you need to expand your practice. Request a FREE demo today to get started.