A Deep Dive Into Patient Journey
Posted on

Today's patients are more unified and have a louder voice than ever before. They are demanding to be a part of their healthcare processes by asking more questions and demanding copies of their medical records.
However, despite this growing confidence, we must not ignore their primary reason for visiting us –something in their body is causing them problems. Making that first call to your medical practice would have taken courage and should not be taken lightly. Throughout their experience, most patients may feel outside of their comfort zone, and we must keep this in mind at every step of their journey and carefully craft our responses to their questions.
Healthcare is steadily becoming a top-of-mind priority for millions across the country. In a survey early this year, more than 60 percent of patients said waiting to see the doctor was an awful part of their visit. Patients have started paying closer attention to the experience they receive when interacting with healthcare providers and their staff.
According to research, medical practices with "excellent" HCAHPS patient ratings had a net margin of 4.6 percent, as compared to just 1.7 percent for those with "low" ratings. Moreover, this is one of the compelling reasons why mapping the patient journey is steadily gaining momentum.

What is a patient journey?
By now everyone in the healthcare community has probably heard of the term 'patient journey.' It can be described as the quality of experience delivered to people who engage with a medical practice either as a first-timer or as a regular patient. It includes everything from the first time they hear about your medical practice from a friend or Google search to the time they post an online review of your practice.
Analyzing the patient journey and identifying any obstacles or roadblocks is essential to the diagnostic process.
In order to deliver an unmatched patient experience at every stage of the patient journey, medical practices must understand what patients need and what they might appreciate. It is essential to create trust among patients and convince them that medical staff is focused on helping them stay healthy. Medical practices need to focus on improving the patient experience through effective communication.
Journey mapping
Numerous factors and considerations influence the decision process of the potential patient. As a medical practitioner, your role is to identify and remove any potential barriers and ensure that the patient's health remains the focal point of everything you do. Your objective must be to make each step of the patient journey as pleasant as possible, allowing the patient access to all of the information needed to help them make an informed decision.
Typically, the patient journey begins with the patient identifying his or her health issues and taking the decision to address them. This is where your journey should start, too.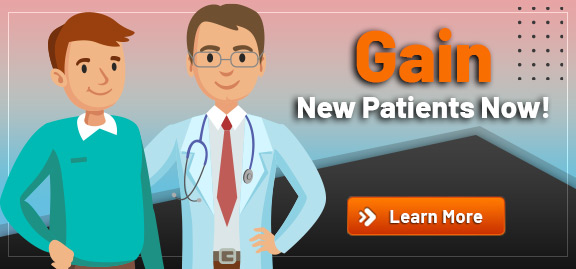 Mapping your patient's journey will help you identify his or her needs and fears. It will provide you insights on how to help the potential patient take the next step. In order to understand where your potential patient is on his or her journey, you must try to make things as easy as possible and consider asking a few simple but relevant questions. These questions can help you build your patient's journey map.
Question: How much does your patient know about his or her health situation?
Tip: This question will help you decide your potential patients' level of knowledge about their health situation. Is your patient well-researched?
Question: What should your prospective patients know about their situation?
Tip: You can make your patients learn about their health issues by providing resources or educational material. Your patients must get a basic understanding of their illness, symptoms and ways to address them. This process will also be helpful in establishing you as a trusted source.
Question: How severe is the illness? Is the patient feeling comfortable or in distress?
Tip: Your patient may expect immediate answers or resolution if he or she is in distress. This conversation will allow you to understand the stages of illness, symptoms, emotional needs, if any, and points of pain.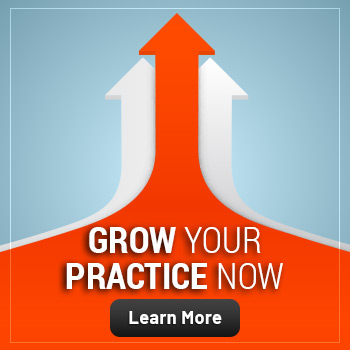 Question: Is your patient scared, or in pain?
Tip: Your patient could be feeling vulnerable, overwhelmed, uncertain, urgent or hopeful. Your patient may want to know specifically how his or her health concern will be addressed.
Question: What is your patient expecting from the treatment plan?
Tip: Most patients will expect an explanation or an understanding of their health issue. The most common expectation is relief or control of persisting symptoms or discomfort, and the most common disappointing outcome is being told not much can be done. Many patients expect further medical investigations and changes to the existing medication.
This conversation may make your patient feel hopeful and confident. You can help him or her get back to normal life by reducing pain and worry.
These five questions can play a significant role in bringing your potential patient to life. By asking these questions, you can gauge your patient's heart and mind. These questions may also help you make thoughtful decisions about the channels, touchpoints and milestones that are most relevant to your patient's current state and future outcome.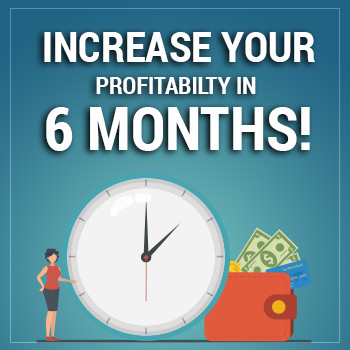 Essential steps in a patient's journey
Do you know that 73 percent of patients think healthcare practitioners are responsible for providing patient support services?
No doubt the journey toward a patient-centered approach is on the fast track today. However, the challenge is to transition from the existing brand-centric model toward delivering services that allow patients to participate in their own healthcare.
Here are the seven steps in the patient journey, and how medical practitioners can offer patient support services at each step along the way.
Pre-diagnosis: The patient journey begins well before the official diagnosis. During this stage, patients feel anxious and nervous while going through multiple rounds of tests and examinations, in addition to consulting physicians.How can you make it better? As a medical practitioner, you can provide educational content through your practice website, or popular third-party sites, to help the patient gain knowledge about his or her illness.
Diagnosis: After an official diagnosis from the physician, patients often feel anxious, shocked and scared. Most of the time they have no clear understanding of their illness and treatment options. Also, patients do not know how to discuss their illness and symptoms with their doctor, family or friends.How can you make it better? You can help the patient by providing online and offline discussion guides with proper support resources. You can also encourage the patient to start interacting with friends and family in order to seek emotional support.
Obtaining insurance coverage: Sorting out insurance matters can be confusing and frustrating for patients. There are instances where the treatment is not covered, or the patient is underinsured or not insured at all. Insurance companies can help patients obtain the right insurance coverage for counseling, online support and reimbursement support.How can you make it better? You can act as a consultant for offering support services.
Access to therapy: There are cases where a patient decides to stop taking his medication because he or she does not want to put any financial burden on the family. Some therapies can be very expensive and may prohibit patients from starting or continuing the treatment.How can you make it better? You can offer patient assistance programs and discount programs to pay for part of or the entire treatment. This may encourage patients to start and continue the patient journey.
Treatment: During treatment, most patients experience tremendous impacts on their physical, emotional and financial state. It becomes difficult to manage time constraints, family obligations, social pressure and work balance.How can you make it better? You can offer disease management tools, peer-to-peer support, attendant services and social media support. You can even try to partner with pharmaceutical manufacturers in order to help patients feel at ease with their illnesses and treatments.
Adherence: One of the most common roadblocks in the patient journey is a failure in adhering to treatment guidelines. Unexpected side effects, medication mishandling and the emotional rollercoaster may cause patients to quit therapy, resulting in failed outcomes.How can you make it better? You can deploy traditional and modern techniques for providing medication reminders, refill instructions, nursing support for drug administration and emotional counseling. You can even attempt to provide transportation services to patients who live in far-flung areas.
Continued support for healthy living: Staying healthy requires the patient to fully commit to a new lifestyle as well as form productive relationships with healthcare providers.How can you make it better? You can seize the opportunity to partner with patients for developing innovative approaches to keeping them healthy.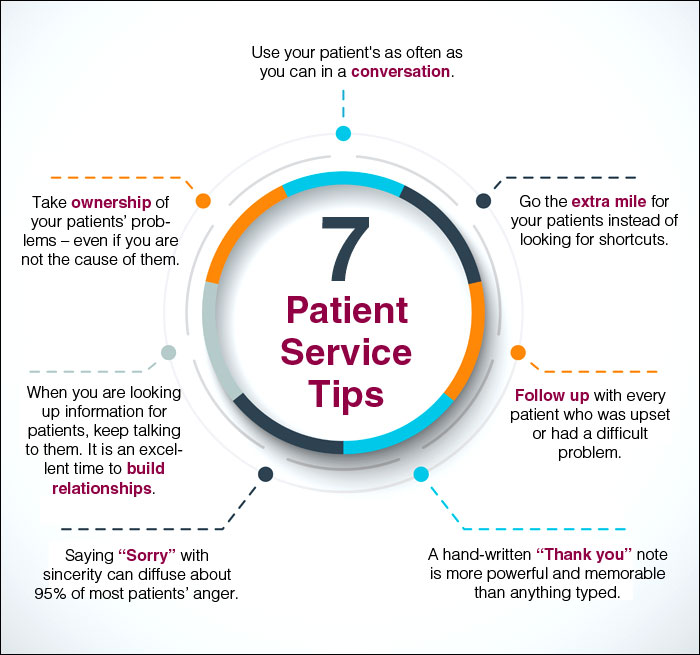 Make every step count
Patient journey mapping is a strategic process of capturing and communicating patient interactions. When done correctly, this activity builds knowledge and consensus across your medical practice, which are the foundation to creating seamless patient experiences. The experience is empowering for both the patient and physician, enabling insights to help make informed decisions.
As you walk along the patient journey, keep these tips in mind to help you build fruitful interactions:
Create a patient persona: Your patients are human beings first, and you must get to know them before treating them. A potential patient experiences illness within the context of a complete life – in the middle of fears, hopes, dreams, children to raise and bills to pay each day. That is why it helps to create a persona to visualize the patient journey. You can start with basic factors such as gender, age, ethnicity and lifestyle.
Respect but don't judge: We all tend to judge people who are not our loved ones or close to us. It is advisable to confirm your assumptions. According to Pew Research, 64 percent of Americans above the age of 65 use the Internet. Moreover, while millennials may not feel convinced about the idea of a primary-care physician, older adults are willing to engage online with healthcare practitioners.
Caregivers are important, too: Almost 40 million Americans adults provide unpaid, necessary support to another adult. These people feel additional stress and concern about their loved ones. The influence and importance of such caregivers are often ignored in healthcare marketing. You must consider how you can help them on their caregiving journey.
Avoid technical jargon: The biggest roadblock in healthcare marketing is to convert professional medical information into useful and engaging content for the patient. For instance, health literacy is a big concern as most of the Americans are unable to understand instructions from healthcare providers. Even the most educated person may get confused when searching for health information online.
Encourage patients to take the next step: At each step on the journey, the patient has different needs. Those needs can be as simple as making an appointment or connecting patients with others on a similar path to share information. You may want to make the next step as clear and straightforward as possible. You must link to patient stories and offer multiple ways to contact you.Practice Builders' prides itself on helping our clients boost outcomes and improve the patient experience. We promote the best practices in healthcare innovation along the patient journey. The result is more leads, increased sales and continuous improvement. Contact us to get a free demo today.