Healthcare Competitive Analysis to Stay Relevant in the Industry
Posted on

How to do a Competitive Market Analysis in Healthcare
If you really want to take your healthcare practice marketing to the next level, you must build a deeper understanding of your competitors' strengths and weaknesses. To that end, performing a digital marketing competitor analysis is indispensable for determining the most effective marketing strategies.
Understanding which marketing tactics you and your competitors are doing well and which ones need improvement is just the beginning. By doing a thorough competitive market analysis in healthcare, you can identify gaps in your marketing, find creative ways to enhance your strategy, attract more patients, and grow your business.
If you want your practice to rank high on Google, you must perform an SEO competition analysis and compare your marketing efforts with those of your competitors. The healthcare industry is highly competitive, so taking the time to understand your competition and make informed decisions based on your findings is crucial for your success.
The Purpose of a Healthcare Industry Competitive Analysis
A competitive healthcare industry analysis helps you identify your main competitors and their marketing strategies. To conduct a thorough competitive analysis, you must first clarify your position in the marketplace and your practice's unique value to your customers when compared to your main competitors. This will help you visualize how your services and individual marketing strategies stack up.
Your healthcare industry competitive analysis should include your strengths, weaknesses, opportunities, and threats (SWOT) to identify opportunities in your market. It allows your practice to:

Accurately assess your market position
Identify key market trends
Plan for the future
Identify new opportunities
Identify competitor strengths and weaknesses
Begin by creating a list of primary and secondary competitors. Secondary competitors include healthcare practices that indirectly compete with yours. They may be outside your area or offer niche treatment services such as telemedicine. They may be new or emerging healthcare organizations.
After you've completed your list, analyze each competitor's services and how they market them to patients. Your goal is to gain a better understanding of how your patients and referring physicians view your competition. This will tell you whether your practice offers equivalent, lesser, or better services. It will also help you identify any unique values or services your competitors don't provide so you can focus on them in your marketing strategy.
Take a Closer Look at Your Competition
How are your competitors presenting themselves to the marketplace? Consider which colors, styles, and typefaces they are using on their websites. Is there any commonality in their logos? Do they use symbols or other iconography? What about the tone of their content? Is it formal, casual, serious, friendly, or light-hearted? How does it compare to your content? This analysis can help you develop more engaging ways to attract a wider audience of patients.
Get to Know Your Demographics
Gain a better understanding of your target audience and patient personas. Are you targeting the right age group(s)? The right local audience? Make sure your practice is telling the right story to the right people at each stage of their patient journey. This analysis also helps you identify potential new messaging opportunities and gaps in your current content.
Do an SEO Competition Analysis
An SEO competition analysis helps you identify strengths and weaknesses in your competitors' websites relative to their search rankings. This analysis can lead you to better SEO strategies so your website will outrank theirs on a search engine results page, or SERP. Focus on keywords and backlinks. Are your competitors using the same or different keywords and phrases?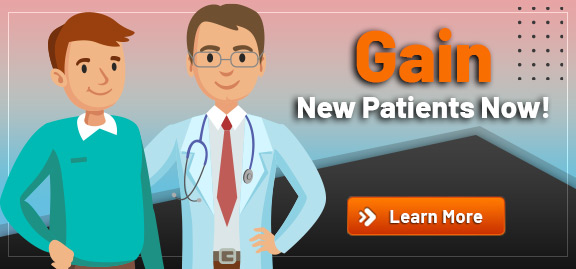 Which of your keywords or phrases are currently outranking your competitors? Which are
under-performing while your competitors are ranking higher? Once you have a list of your under-performing keywords, look for ways to improve your rankings with additional SEO content, compressed images to improve page loading speed, and increased keyword density.
Look for emerging keywords that have not been targeted by you or your competitors using Google Search Console, My Site Auditor, or Moz.
People search for new words and phrases every day, so it's important to follow trends to attract new patients. Try claiming the top search position for a relevant keyword that's not even on your competitor's radar. Look to identify top-performing keywords, under-performing keywords, and missed opportunities.
Attract and Acquire Quality Backlinks
Don't forget about backlinks that point to your website from high-quality sources such as respected websites in related or similar markets. Backlinks from authority websites will elevate your page rank and drive more traffic to your website.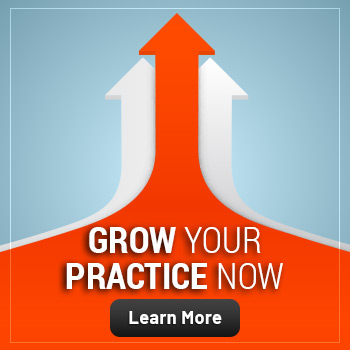 Contribute to leading healthcare publications as an expert source. Look for ways to attract more attention from reputable websites, like increased blog output, infographics, live streams, videos, and podcasts. If this sounds too daunting, partner with a professional healthcare content marketing agency so you can focus your time on helping your patients. Hire experienced healthcare writers who will develop more engaging, relevant, educational content for healthcare consumers and boost your website by attracting backlinks.
Analyze Competitor's Paid Advertising
Do your competitor's ads focus on features, benefits, or outcomes? If, for example, your competitors emphasize convenience, consider focusing your ad message on patient outcomes. Do your competitor's ads use compelling, valuable offers? Valuable offers attract more patient engagement that leads to more new patients and increased revenue.
Are you and your competitors offering free health screenings or consultations? Pay attention to where the offer appears in their ads and give your offer a different placement to differentiate your practice and stand out. Or use a different and potentially more compelling offer.
Remember that the most straightforward approach sometimes returns the best results. Conduct live searches on Google and analyze how often and where your competitors appear. This will help you identify new opportunities, determine how to differentiate your services, and dominate paid search results.
Analyze Paid Social Media
Your healthcare industry competitive analysis will also provide insights into paid social media. This is critical for learning where your target audience is and what ad messaging resonates with them. A social media competitive analysis of a healthcare organization will inform you about how your competitors engage with their audiences.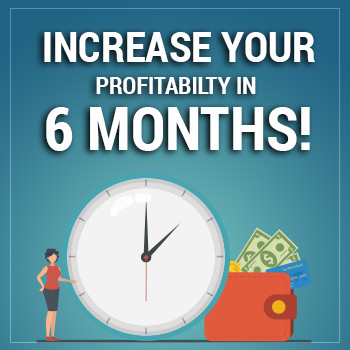 Although social media is constantly changing, it still allows healthcare practices to connect with and engage potential new patients where they are whether it's on Facebook, Instagram, LinkedIn, Twitter, or YouTube. You can engage your audience and grow your practice with a solid social media strategy. Your main competitors are likely engaging with your target audience as well, so it pays to align your social media strategy with theirs. Your social media marketing competitive analysis should focus on marketing channels and paid content.
Analyze Marketing Channels
You have a wide range of social media channels to choose from. That's why it's important to understand where you and your competitors are most active—and which channels drive the most engagement. You may discover, for example, that your target audience favors Facebook, Twitter, and Instagram. If you notice that your biggest competitor is lacking a robust Facebook presence, consider increasing your messaging on Facebook to attract a fresh audience.
Analyze Paid Social Media Content
Are your competitors running paid ads on their social media channels? Analyze the types of ads they're running, the tone of their messaging, and the offers and calls-to-action they're using. This will help you identify whether their goal is to increase awareness, generate leads, convert more prospects, or something else. Understanding their objectives and studying their paid ads will give valuable insights into your own paid social media strategy.
One tool you can use for this analysis is the Facebook Ads Library. It tells you about:
Every ad currently running on Facebook and Instagram
Overall ad spending for each page
Which pages' ads reference particular keywords
Look at Organic Content
You can leverage paid content to grow your audience more effectively and quickly. But don't forget about building a solid foundation of organic content to support your paid content. Organic content helps engage your audience in more unique ways by providing your audience with the value they aren't getting from your competitors.
Market Analysis Healthcare
A healthcare industry competitive analysis for each of your marketing strategies will change over time. That's why it's important to conduct a digital marketing competitor analysis or overall healthcare industry analysis regularly to remain competitive and even dominate organic, paid, and local search result rankings.
Conclusion
If you need help with your healthcare industry analysis, look to the healthcare marketing specialists at Practice Builders. To learn more about competitive market analysis in healthcare, visit practicebuilders.com or call 833-364-0793.