How to grow a dental practice with social media?
Posted on

With more than half of the world now using social media, it would not be a wise decision to exclude social media from an overall healthcare marketing plan. That can also mean that if you own dental practice and you are not building a strong presence on social networks, patients may already, or will soon be choosing other local dental practices.
Having an active and robust presence on social networks can help grow your dental practice greatly. However, this will only happen after you attract followers, by understanding and learning how to engage them properly. Here are some of the most practical and successful ways social media can help in growth of your dental practice!

1. Choose appropriate platforms
Social networks have exploded in popularity since Facebook went public in 2012. There are thousands of social networks out there dedicated to helping dental providers connect to knowledge sharing. With so many social networks out there, how can a dental practice select the right platform? As per experts' advice, you must join three of the most popular social networks and choose the right ones by understanding how to engage your target audience.
2. Set smart goals
Being active on social media has many benefits for dental practice. You can achieve different goals with an active social presence such as, engaging the target audience, delivering patient service, generating leads, and increasing traffic. However, to achieve all of these goals successfully, you must have sustainable strategies.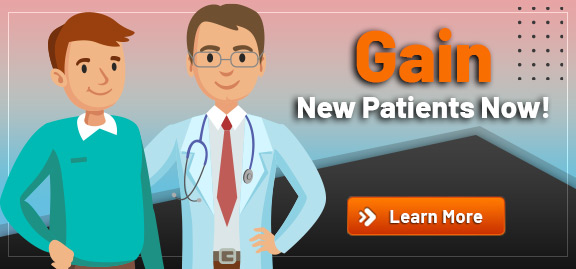 3. Design an effective strategy
Having smart goals for improving social media presence is excellent, but that is only the first step. Once you've determined your social media goals, develop a plan to help you achieve those goals. Start by designating a person to lead the social media team and outline their roles and responsibilities so that the team understands what is expected of them and the deadlines set in place. It is beneficial to also create a social media content calendar, to help you plan posts and determine the frequency posts should be generated.
4. Track the right metrics
Depending on your social media goals, you can determine the critical metrics to growing your dental practice with social media. It is critical to measure these metrics to ensure that you're on the right track with your strategies. For instance, if you want to increase traffic to your profiles, you should pay attention to referral traffic from your social media profiles. You can rely on many resources for tracking key metrics, including Google Analytics, Facebook Analytics, and Twitter analytics.
Remember, there's no "secret" to growing your dental practice using social media. Instead, some small tips and tactics can help you build a social media presence that encourages patient engagement. Want to learn the principles of establishing your brand presence on social networks? Connect with us!