How to increase dental practice?
Posted on

As a dental practice owner, you know that attracting patients is crucial to your practice's success and growth. Do you often wonder if there is are proven dental marketing tips or strategies to increase dental practice? Here're some tips:
1. Have a robust patient service department: An outstanding patient service is directly proportional to revenue boost. By ensuring patient satisfaction, you can maximize the chances of up-selling and cross-selling. Consistent follow-ups and a personalized care plan will help establish strong relationships with patients and boost your growth.

2. Conduct competitor analysis: Setting up a dental practice in today's competitive healthcare landscape is tough, and it's not easy to generate revenue and pay the running costs. Studying your competitors and their products help you improve yours. For instance, you can see price variations on your website and competitor's site. Timely changes in prices may result in higher revenue.
3. Have a patient retention strategy in place: Before conducting patient loyalty programs, analyze whether it will be helpful for your dental practice or not. Keeping loyal patients outweighs gaining new ones. For example, spending $10,000 on a paid advertising campaign to gain ten new patients means each patient costs your practice $1000. Retaining an existing patient that continually visits your practice will help you save money.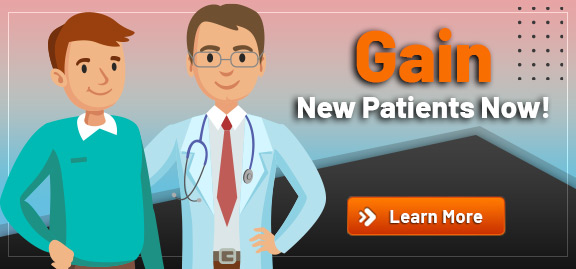 4. Keep looking for growth opportunities: Conduct SWOT (Strength, Weakness, Opportunities, and Threats) analyses to identify opportunities. It is crucial to understand your dental practice's strengths and challenges.
5. Keep employees motivated: Motivated and talented employees can significantly improve your dental practice. Learn what motivates your staff members to higher levels of performance. Part of motivating them is being willing to listen to each team member's inputs and insights, regardless of their seniority or position. Some of the best ideas and tips come from those closest to problems.
Want to know how to keep patients coming back to your dental practice? Click here.