Online Reputation Management FAQs: You Asked, We Answered
Posted on

If you want to know how to increase profitability or how to get more patients for my clinic, we'd say, by improving your online reputation.
Online reputation management for doctors is a big deal. It can make or break your brand. An unhappy patient telling the world about his or her bad experiences with a medical practice can be any doctor's worst nightmare. Many practices have seen their profits wiped out, simply because a group of patients rallied and wrote a few bad comments about a doctor's expertise or bedside manners.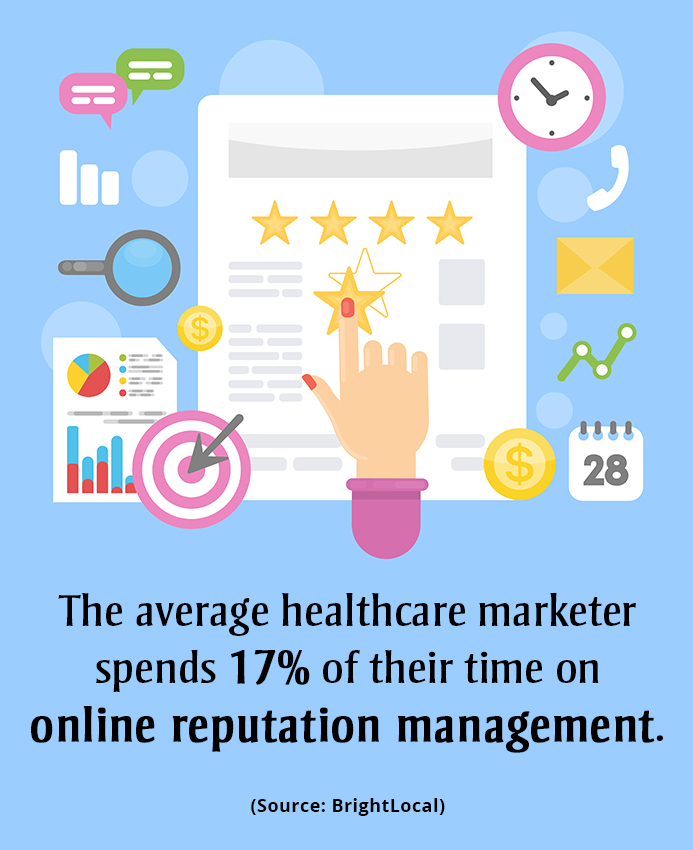 Reputation Management for Doctors: Common Questions Answered
We are often asked questions like, "How important is personal branding for doctors?" and "How can doctors conduct an online reputation audit?"
It is normal to have questions about physician online reputation management, regardless if you're a small medical practice trying to establish a reputation from scratch or a large hospital trying to repair a reputation after an outrage. Whatever your current situation is, hiring a physician reputation management agency like myPracticeReputation that specializes in building and managing online reputation has many benefits.
However, before taking the leap and hiring an agency, it is critical to have your questions answered. Our online reputation management experts have compiled a list of frequently asked questions about online reputation management in 2020.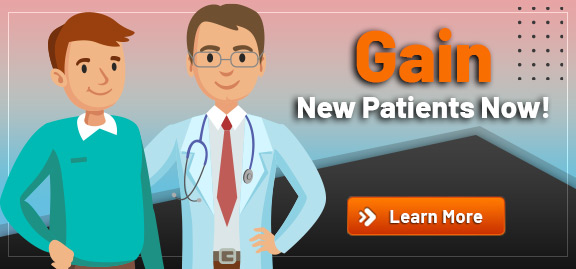 You asked: What is the importance of online reputation management for doctors and physicians
Our response: According to a report, online reviews influence buying decisions of 89% of US customers. According to another report, 97% of customers use the Internet to find a local business. This means your target audience cares what pops up when they search for your brand name, so you should too. When patients are finding your medical practice online, they are checking to see how responsive you are – Have you responded to negative feedback? Are the reviews too old or fresh? Are there reviews enough for them to make a decision? It is also claimed that patients read an average of seven reviews before deciding if they will choose a medical practice or provider, so getting one or two positive reviews may not be enough.
You asked: How can doctors protect their reputation on social media?
Our response: Protecting your reputation on social media is critical.
Ensure you are posting relevant content, monitoring social media channels, and engaging with the target audience who talk about your brand. And, if a patient shares an unfavorable comment on social media about your brand, make sure you acknowledge the feedback and get back to the reviewer as soon as possible. This is because in the reviewer's mind, the clock starts ticking the moment he or she posts something about your brand, and the more you delay responding to the comment, the more your reputation will drop. Be honest, apologize, and offer the upset patient an easy way to access you. Negative reviews that remain unanswered signal to other readers that you are disinterested. It also confirms the perception that the negative feedback by an angry patient was probably accurate. So it is essential to stay vigilant and spot these comments promptly so they can be acknowledged and handled before other readers start noticing them.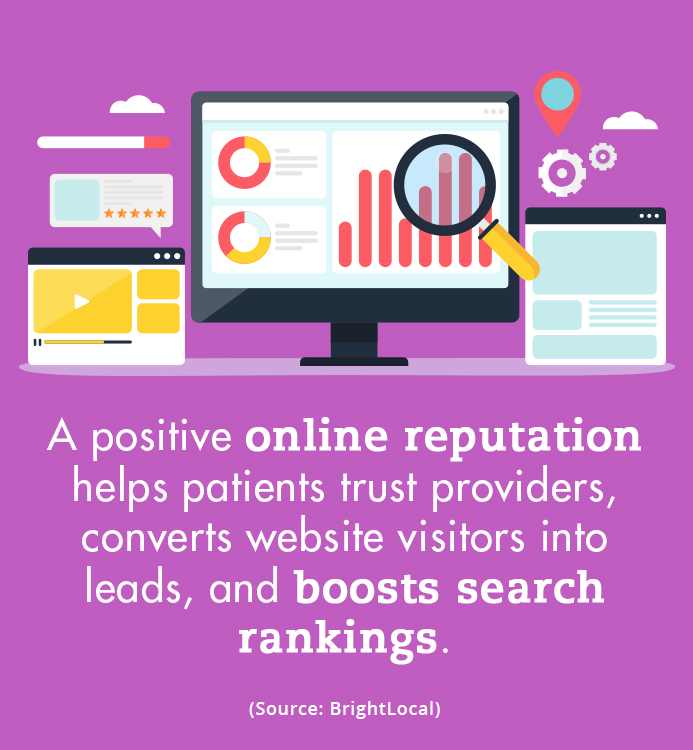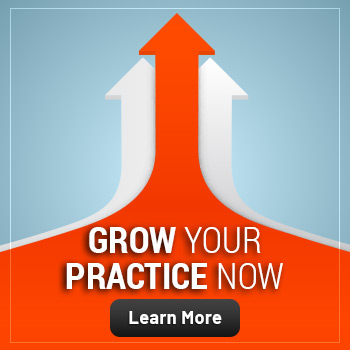 You asked: How to do online reputation management for your brand?
Our response: The first step to building and improving your online reputation is to understand it. Once you know what your existing online reputation is, you can begin to repair it by positively branding your medical practice, creating quality content, establishing yourself as an expert in the field, and executing a proven SEO strategy. Refrain from making careless comments or sharing social media posts that represent your brand poorly. Once you do share something online, it stays forever. Consider this before clicking the submit button. Some doctors choose to build and fix their online reputation on their own, which might be an uphill task – while others prefer to work with online reputation management experts to get the desired results. The former option requires extensive investment – in terms of time and resources, while the latter requires minimal involvement and guaranteed results.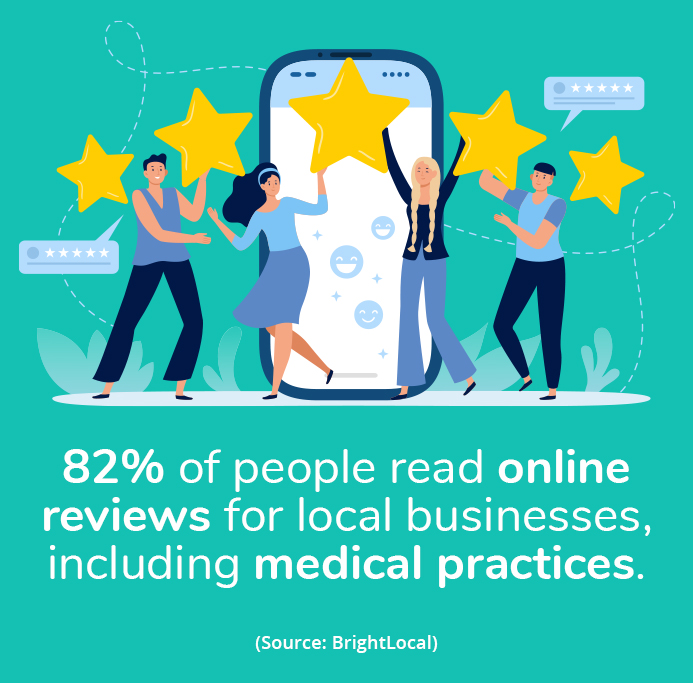 You asked: How long does it take to fix my online reputation?
Our response: There's no magic wand to build or fix your online reputation. You will not notice the results overnight. A strong online reputation is the result of years of delivering quality care, a patient-centric approach, and months of implementing online reputation management best practices. If an individual or an agency claim to fix your online reputation woes overnight, be cautious as shady techniques may backfire and make the situation even worse.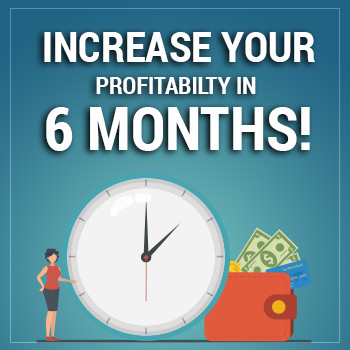 It may anywhere between 10 months to 18 months to build a strong online reputation by implementing proven and rightful strategies. The process may include pushing down negative results by creating positive content and polishing your healthcare brand. Critical cases may take longer.
Conclusion
We hope that these FAQs helped address some of your concerns regarding online reputation management. Feel free to contact our experts for more information.