Digital Marketing for Doctors: 9 Ways to Attract New Patients
Posted on

,

Without patients, you don't have medical practice. But attracting new patients won't happen automatically. You will have to invest in medical marketing.
This means you will have to find ways to reach out to your target audience, get their attention, make them schedule an appointment, and keep them coming back to your practice. And, for all of this to happen, you need a solid plan for marketing for doctors that is aimed at your target audience and addresses your specific growth needs.
A growth plan that focuses on marketing for doctors may sound a little frightening, but don't worry! The good news is that you don't need a team of marketing professionals to bring in new patients. These nine proven, easy-to-implement marketing tips for doctors will help you build a solid plan that works for your practice.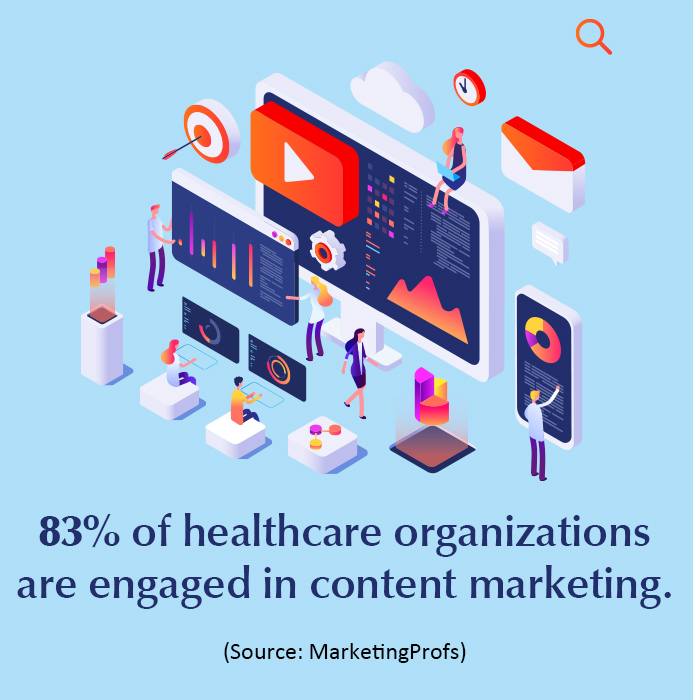 Marketing Ideas for Doctors' Office
Robust marketing strategies can help set your medical practice apart from the rest and attract new patients. If done right, your digital marketing efforts can strengthen your online reputation, increase your online visibility, and give you a boost in search engine ranking. Even if it doesn't seem like you need marketing for doctors, we can guarantee that you do.
Wondering how marketing for doctors will help you attract patients?

Think of marketing for doctors' practice as casting a fishing net to capture prospects. You are standing with your competitors on the shores of the digital marketing ocean, trying to take in the biggest haul. Your net is small if you're using only your social media accounts, and your competitors who are engaging in website optimization along with social media will be able to attract more patients.
Now let's suppose that while "fishing" on social networks, your competitors are using only the best lures available. You, however, are managing with barebones. In other words, while your social profiles have random information, your competitors have put in efforts to fill out their profiles, uploaded custom images, and are posting regularly. This means don't be surprised when your competitors who engaged in better marketing tips for doctors attract all the prospects.
Ready to get started? Check out these four medical doctor marketing ideas that will help you attract more patients.
1. Leverage Content Marketing
No matter how strong your healthcare marketing strategy is, if your content is not powerful, you'll fail to make an impact. The rule of thumb for marketing for doctors is that if you want the target audience to notice your brand, you'll need to position yourself as an expert that can resolve their problems. However, don't limit yourself to content that only answers questions or solves problems. Instead, offer content that informs and educates your target audience about the latest healthcare news and updates. If your content isn't generating much engagement, it could be because you don't have a solid strategy, or your content isn't appealing or attractive. Contact a marketing company for doctors if you are looking for advice on healthcare content marketing.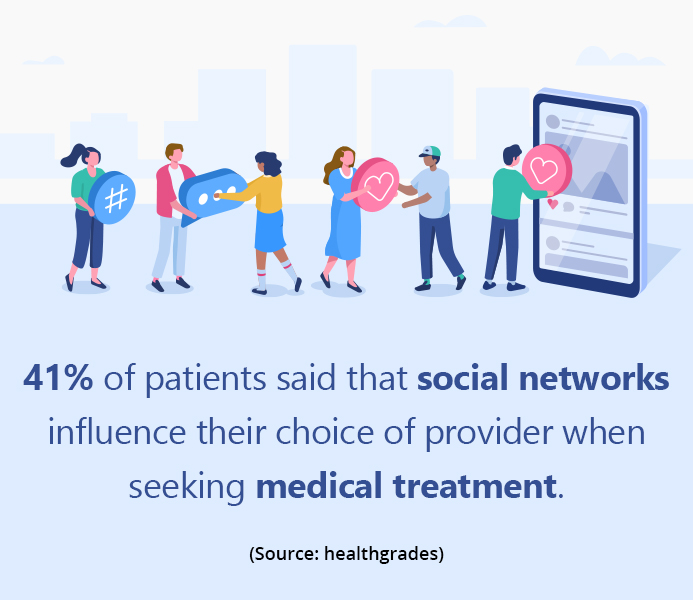 2. Identify Best Channels to Attract Patients
When executing medical marketing for doctors, the sacred mantra is to meet potential patients on the channels they visit most frequently. Does your target audience hang out on social networks? Do they prefer email? Would you like to send them personalized invites or offers? You can determine how your potential patients prefer to be contacted by gathering data from your existing patients. However, don't put all your eggs in one basket –a multi-channel healthcare marketing strategy is always the best way to attract new patients. Work with a marketing company for doctors if you are unable to identify the right channels for your medical practice.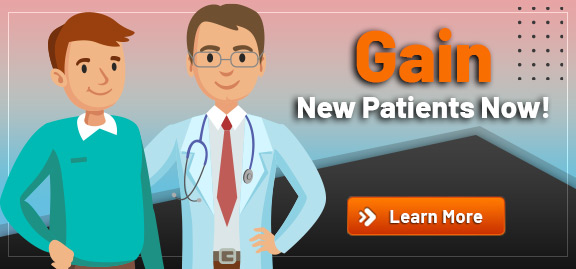 Dive Deeper: How Hospital Marketing Helps Doctors.
3. Assess Your Competitors
Like all other marketing for doctor strategies, competitive analysis is an integral part of growing your medical practice. However, assessing your competitors does not mean stealing their marketing ideas. Instead, it's all about identifying their strengths and weaknesses. Collecting this information will help fine-tune your approach. While assessing your competitors, it's essential to know what kind of information you're looking for and how it will help in medical marketing for doctors. For instance, does your competition lack a service that your medical practice is currently offering?
Dive Deeper: SWOT Analysis in Healthcare: A Self-Exam to Identify Primary Areas of Focus
4. Leverage Social Networks
When marketing for doctors, social media is one of the best strategies. Social media is one of the most cost-effective ways to influence and attract your target audience. If done right, social media marketing will place your medical practice in front of a broad target audience within a short time. By focusing on building relationships through social networks, you can magnify your marketing for doctor plans and gain a loyal following. You can consider consulting an advertising agency for doctors if you lack the in-house talent to promote your practice on social networks.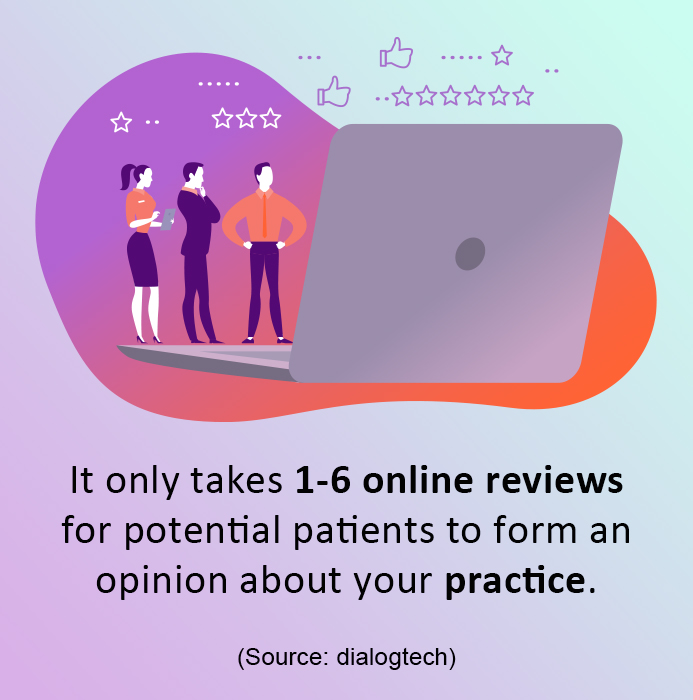 5. Use a Targeted Ad Campaign
Targeting is one of the most powerful digital marketing tools on the planet. These days, you can identify your ideal patients through their online behavior. Once you do, you can deliver targeted advertisements to them when and where they'll be most effective.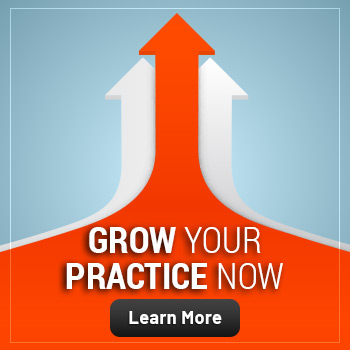 For example, an orthopedic practice could identify people who search for terms like "joint pain" or "knee pain" who are in close proximity to the office. Then, the marketer could deliver ads to those users across a variety of platforms.
This allows practices to advertise only to the people who are most likely to respond. That means that messages are more likely to be effective. It also means you don't spend money advertising to people who aren't likely to need your services.
6. Use a Blog
Blogs might seem old-fashioned by this point, but they are still an effective way to boost online marketing for doctors. Some marketing tools bring your message to your target audience. When done correctly, a blog brings your target audience to you.
You can use a blog to demonstrate what Google refers to as "topical authority" by sharing useful content about topics related to your practice. For example, a cosmetic surgeon may write about topics such as the pros and cons of lip injections or nose reshaping. The more topical authority e, the more likely your site is to appear at the top of the search results page when people are looking for a business in your category.
But blogs can also attract new patients in another way. With thoughtful keyword targeting and strong content, you can get individual pages to rank for popular search terms related to your field. A blog with high-quality information about liposuction, for example, may bring someone to your site – even if they aren't specifically looking for a cosmetic surgeon just yet. Blogs can help you capture potential customers early in the customer journey, before you're battling with your competitors for search traffic.
7. Offer 24/7 Online Scheduling
People expect to be able to get what they want when they want it these days, and that includes medical appointments. Not everyone thinks about scheduling their next appointment during business hours or likes making appointments over the phone.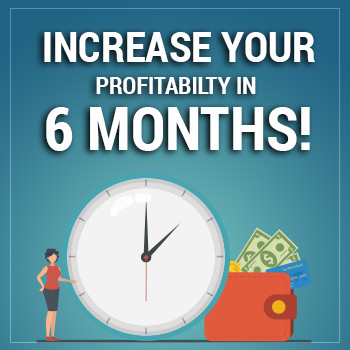 Adding the ability to schedule appointments online at any time can be a big boost to your business, simply because it makes it easier for people to become patients. Someone who wakes up with a throbbing toothache can schedule an appointment right then and there, rather than waiting for the morning – or worse yet, schedule with your competitor. Many online scheduling tools can even integrate with your current scheduling system or provide a more user-friendly alternative for your administrative team.
8. Improve Your Site's SEO
Put simply, search engine optimization (SEO) is the practice of making a website and its content more appealing to search engine algorithms, and therefore, more likely to rank near the top of the page for search terms. Like a good content marketing campaign, strong SEO can bring your target audience to your website, rather than the other way around.
With digital marketing for doctors, there is a range of what you can do – and a range in the cost of those services to match. A full-scale SEO overhaul that involves major changes to your site design, adds content marketing, and employs other tactics can be remarkably effective but also expensive. But even small tweaks to your website to implement some SEO best practices can boost your online presence at a much lower price point.
Dive Deeper: Why Your Medical Practice Needs SEO – Benefits and Best Practices
9. Get More Positive Reviews
Many people use customer reviews on Google and other sites as part of their decision-making process. Having a mediocre review score, even not having enough reviews can make your business seem less trustworthy and less appealing. Having the highest review score with the most reviews is a good way to become the de facto first choice in your market.
You can't force customers to leave you a positive review or compensate them for doing so. But you can still inspire them in other ways. It's never a bad idea to mention to happy patients how much good reviews help your business. You can also provide a link to leave a review as part of a follow-up email after a patient visit.
Online Marketing for Doctors: Conclusion
You've got a lot of tools at your disposal if you're looking to use your online presence to attract new patients. Some of those tools, such as social network messaging and targeted ad campaigns, bring your practice and your message to potential customers. Other tools, such as blogs and SEO improvements, bring them to you. Both can be effective on their own, but when used together can deliver outstanding results.
There is no one-size-fits-all approach to using digital marketing to attract new patients. Practice Builders can help you identify the best tools for your goals and the best strategies to maximize their effectiveness.
Dive Deeper: Top 25 Ways to Attract More Patients to Your Medical Practice
Marketing for Doctors: FAQ
How is digital marketing useful for doctors?
Digital marketing is useful for doctors because most people now use online research to help make decisions, even with healthcare. A strong digital marketing campaign is one of the best ways for doctors to attract new patients.
What is digital medical marketing?
Digital medical marketing is the practice of using online marketing to attract patients and customers to healthcare businesses. It can encompass a variety of methods of online marketing, such as targeted advertising, social media marketing, and content marketing.
How do you advertise for new patients?
There are a few effective ways to advertise online for new patients. Targeted advertisements can help you reach people who are most likely to become patients of your practice. A content blog can help improve your overall site authority to help it rank higher in search results and bring in potential patients looking to learn about a specific topic. Social media marketing can help build brand familiarity and help your practice establish an online following.